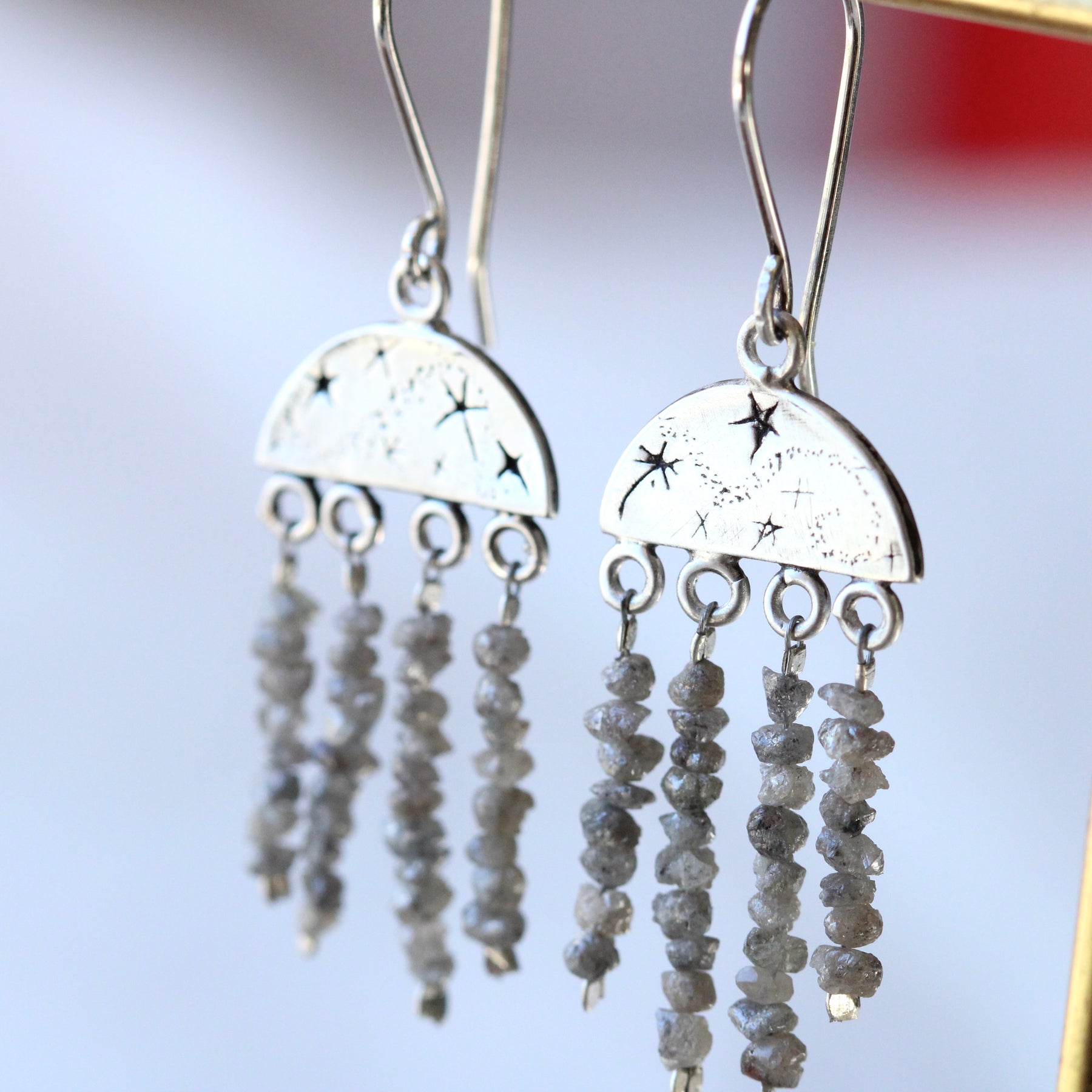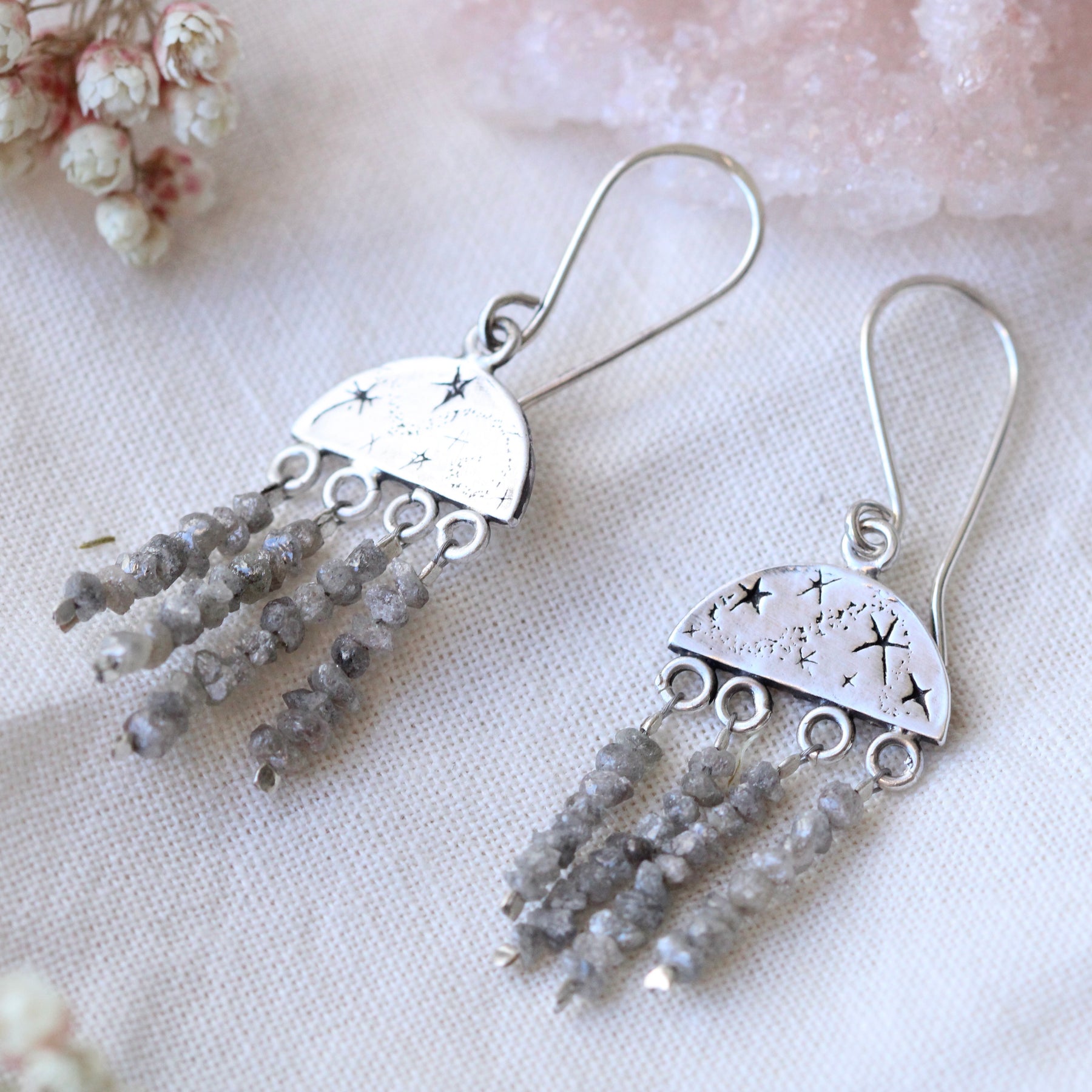 You are Made of Stardust Sterling silver and Diamond earrings
Made to Order. Typically ships within 1-2 weeks
From the Iron in our blood to the Nitrogen in our DNA, the elements that we are made of were created in collapsing stars billions of years ago
You are made of Stardust
- Details 

Little stars and distant galaxies have been hand carved into sterling silver.
The back of the earrings have been engraved with You are made of Stardust.
Beautiful grey rough diamonds have been strung to dangle below the stars scene lending and etherial sparkle to these lovely statement earrings
Sterling silver ear wires.
Earrings measure about 1 3/4 inches long and about 1/2 inch wide.