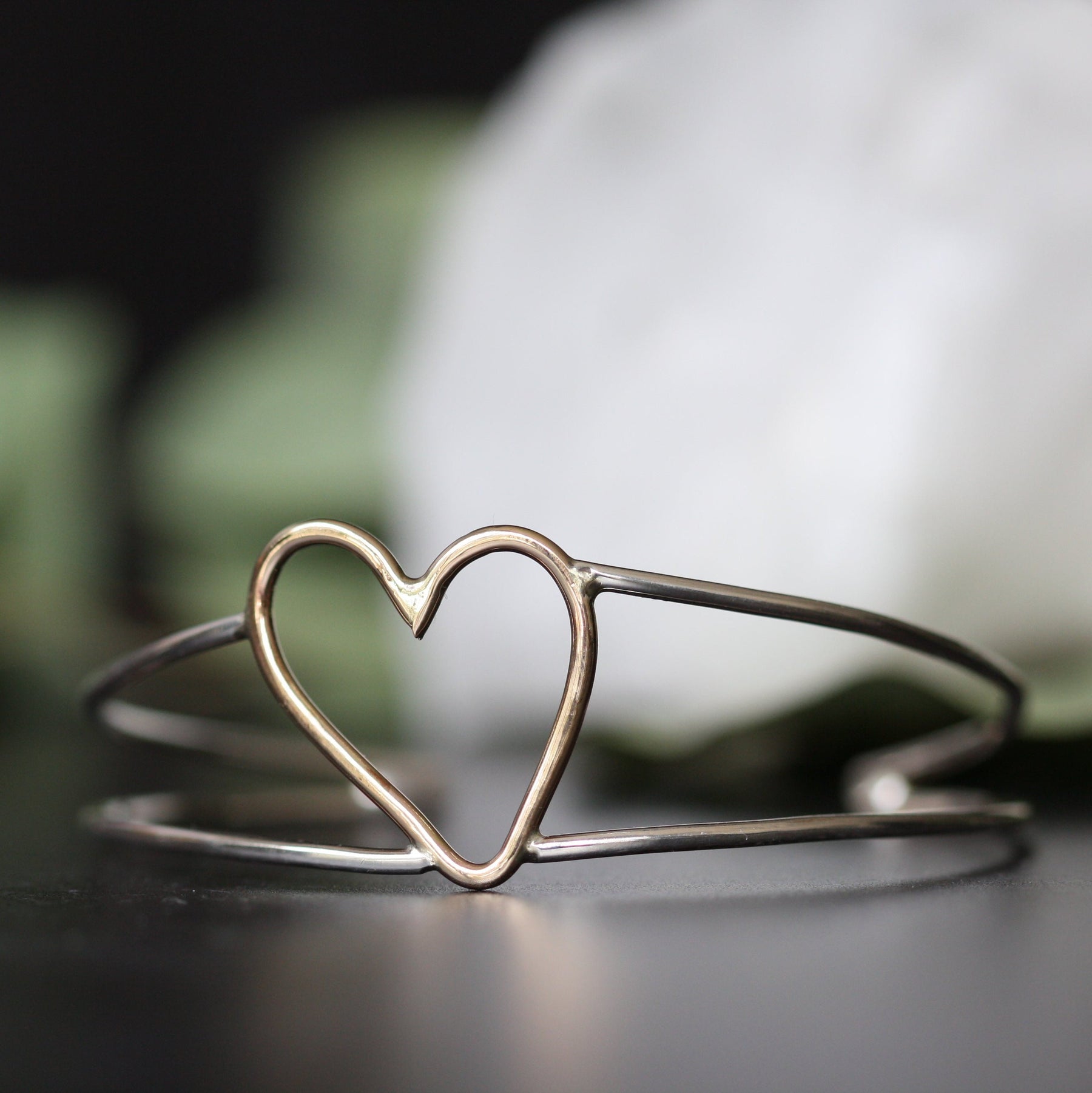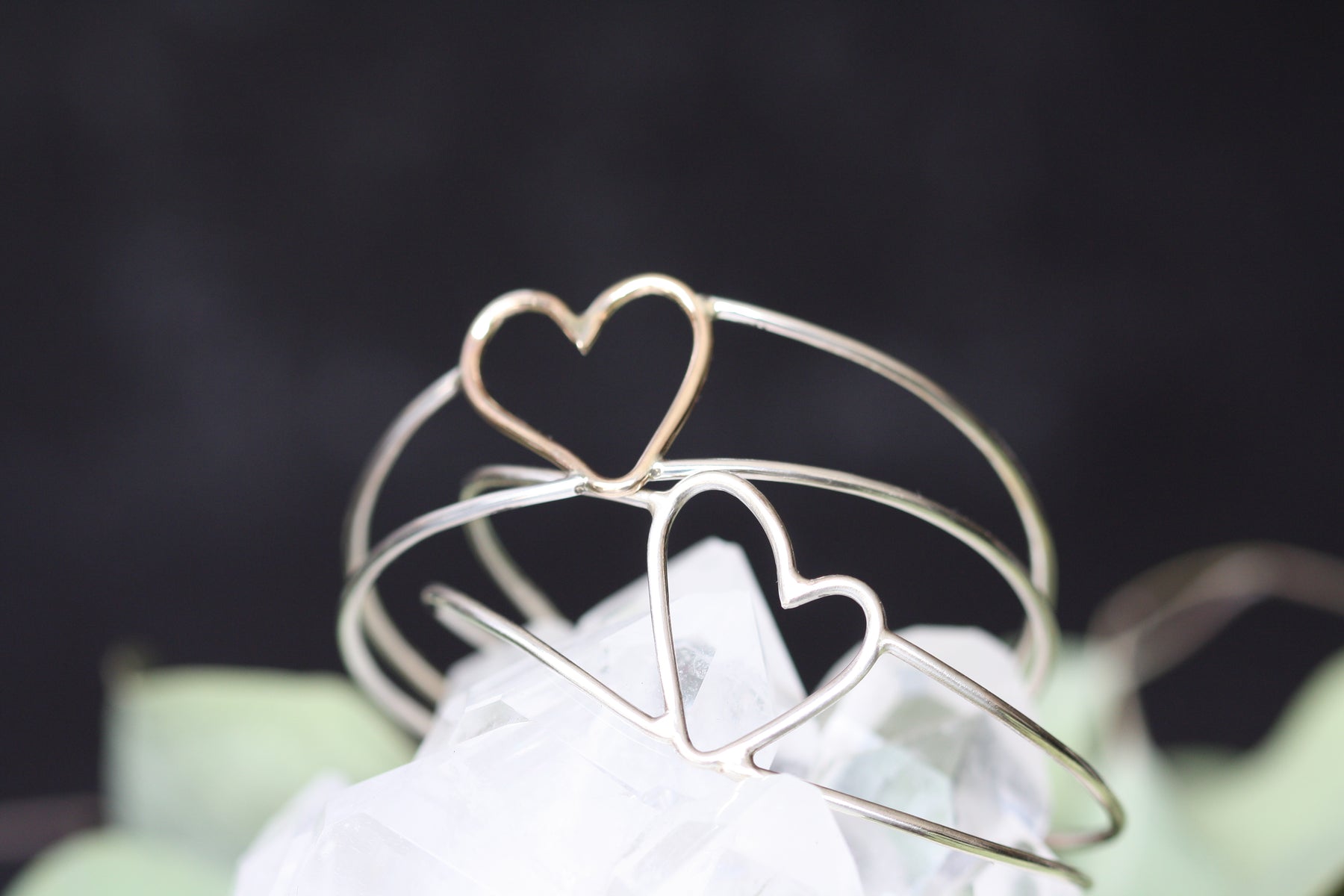 With an Open Heart Silver and Gold Cuff Bracelet
Made to Order. Typically ships within 1-2 weeks
"Love and kindness are never wasted. They always make a difference. They bless the one who receives them, and they bless you, the giver."
                                                                                      -Barbara de Angelis
Wear this cuff as a reminder to go out and do all things with kindness and love.
DESCRIPTION
Each heart is hand made making it unique and all your own. 
Comes in 3 metal options: 14k solid gold heart with silver band,  14k gold filled heart with sterling band, or all sterling silver. 
Choose your metal from the drop down menu.
The cuff measures just under 6 inches in length and is about 3/4 inch tall at the widest point, with a 1" opening.