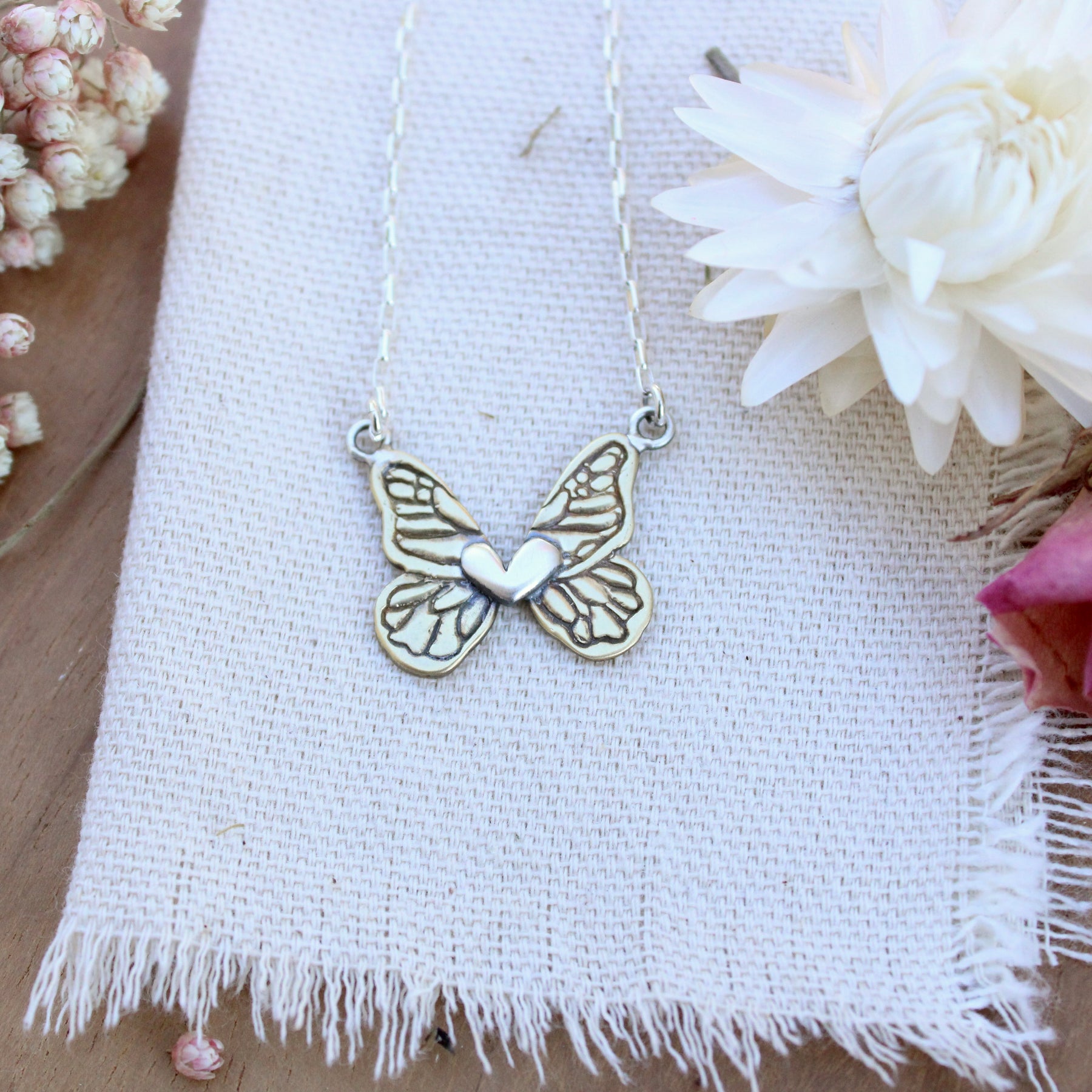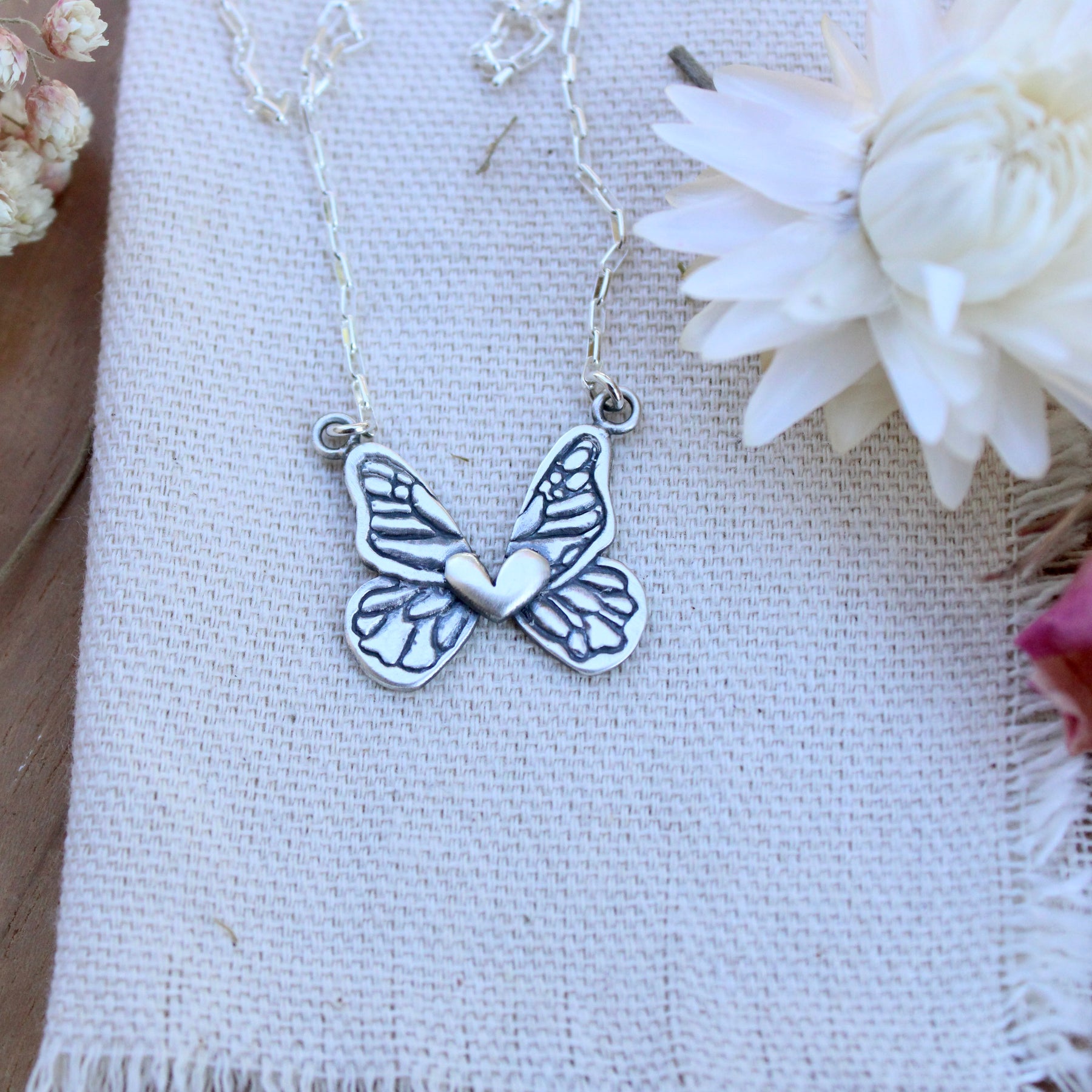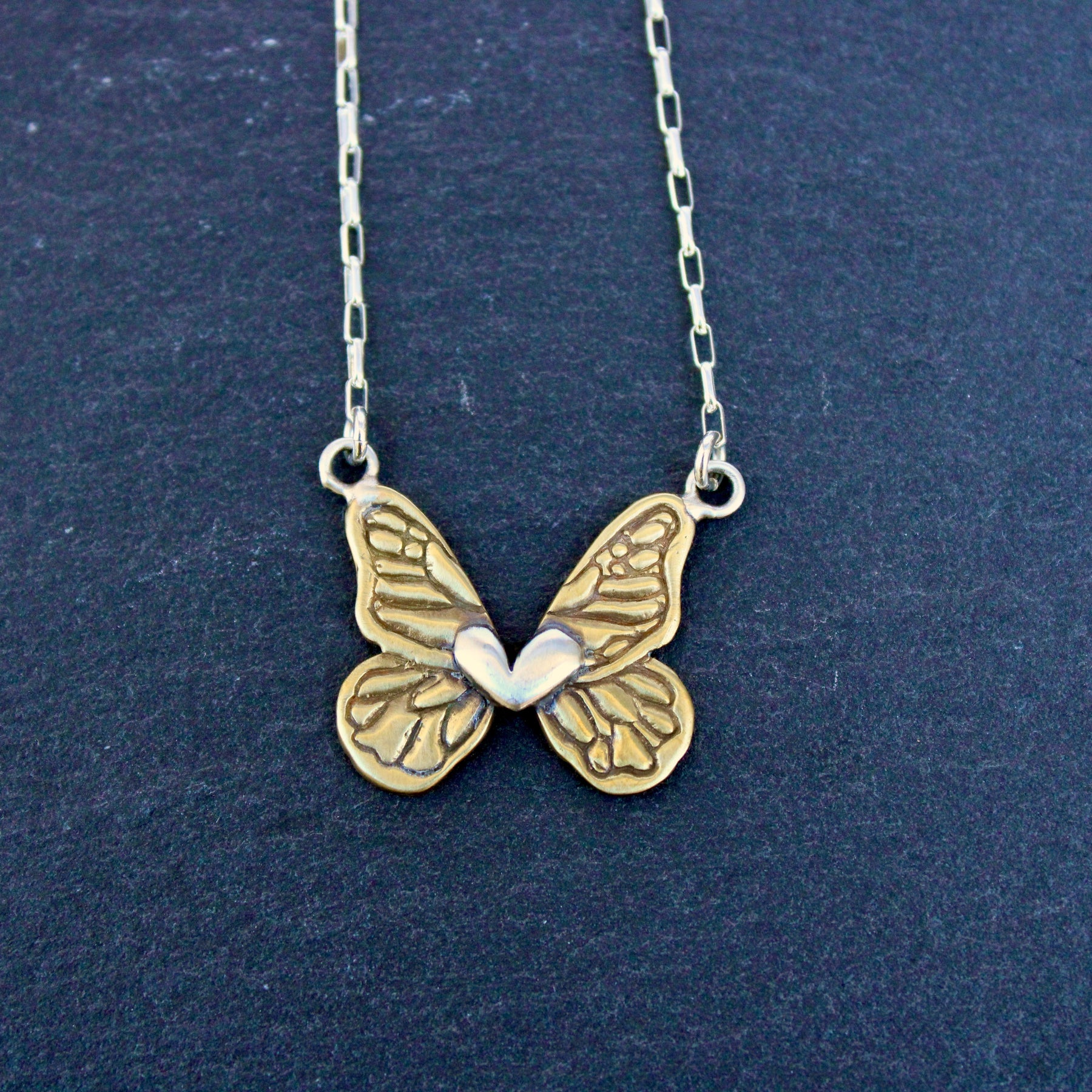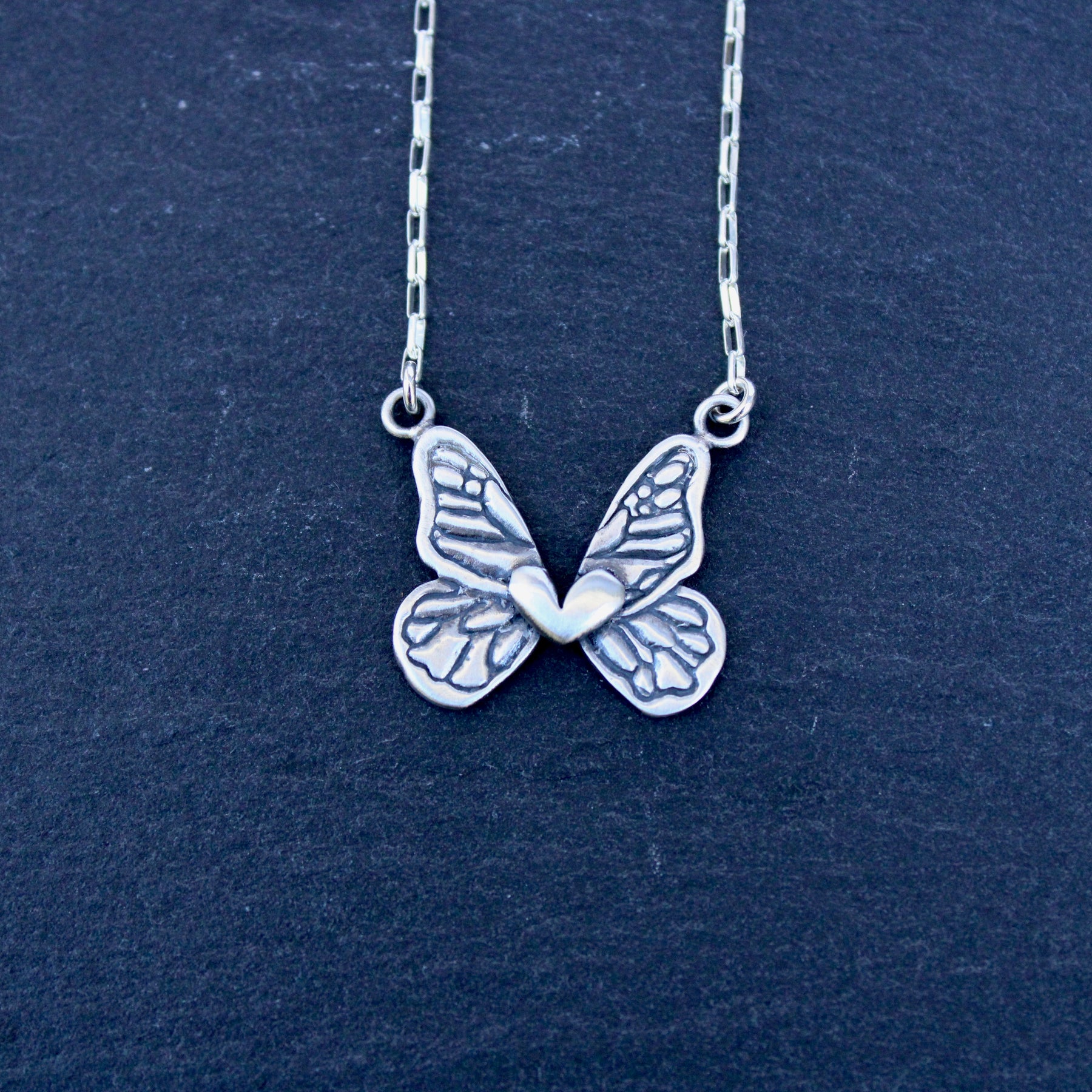 Wings Of Hope Butterfly Heart Necklace
Made to Order. Typically ships within 1-2 weeks
The BECOMING Collection
"You do not just wake up and become the butterfly, growth is a process"
~ Rupi Kaur
Growth is a Process.  Not easy.  Not fast.
But worth the effort and determination.  
Wear your Butterfly wings as a reminder to keep going.  To keep growing. 
* THE DETAILS
 Winged Hearts are a symbol of hope and freedom.

I have carved these beautiful Painted Lady Butterfly wings from wax and cast in fine yellow bronze or sterling silver using the ancient art of lost wax casting. 

You can choose either a yellow bronze or sterling silver butterfly.

A hand sculpted little sterling silver heart rests in the center.

The chain is sterling silver and measures 18 inches.