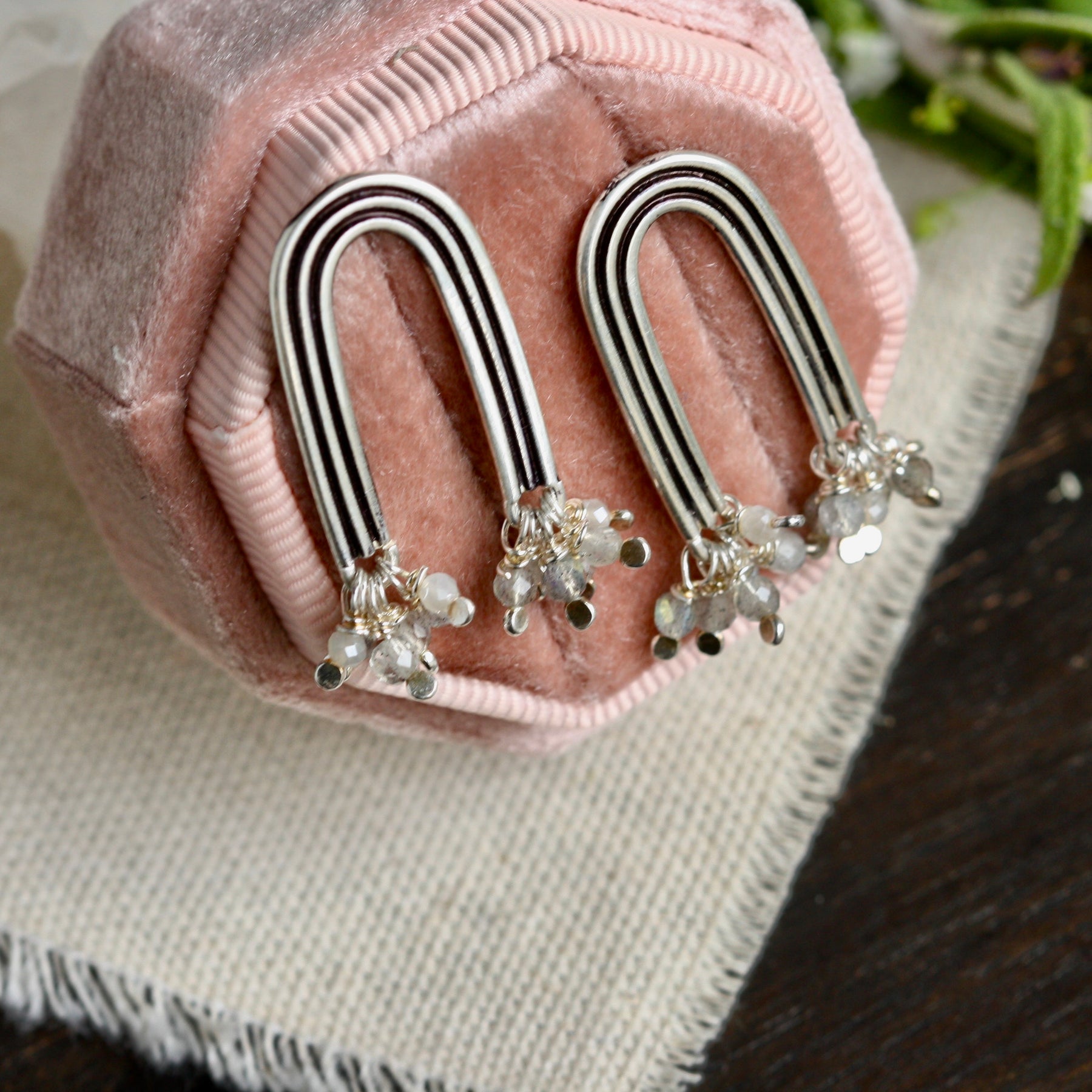 Talismans Of Hope Rainbow Silver Earrings Labradorite And Moonstone
Made to Order. Typically ships within 1-2 weeks
These days more than ever it seems we need a little hope in our daily life. 
These beautiful bold little rainbows are just the thing!
These hand formed rainbow earrings have sparkling "rain drops" of labradorite and moonstone and are the perfect little talismans of hope and transformation.⁠
 Labradorite is typically found in Igneous rock a member of the feldspar family. The flashes of color come from deep within the stone and are a result of twinning, or the growth of two separate crystals that are tightly bonded together. ⁠
⁠✨It is thought that Labradorite helps the wearer in harnessing their own transformative power, and is thought to help with anxiety.⁠
⁠
⁠Earrings measure about 1 1/4 inch long and 1/2 inch wide.
Ear posts and backs are sterling silver.