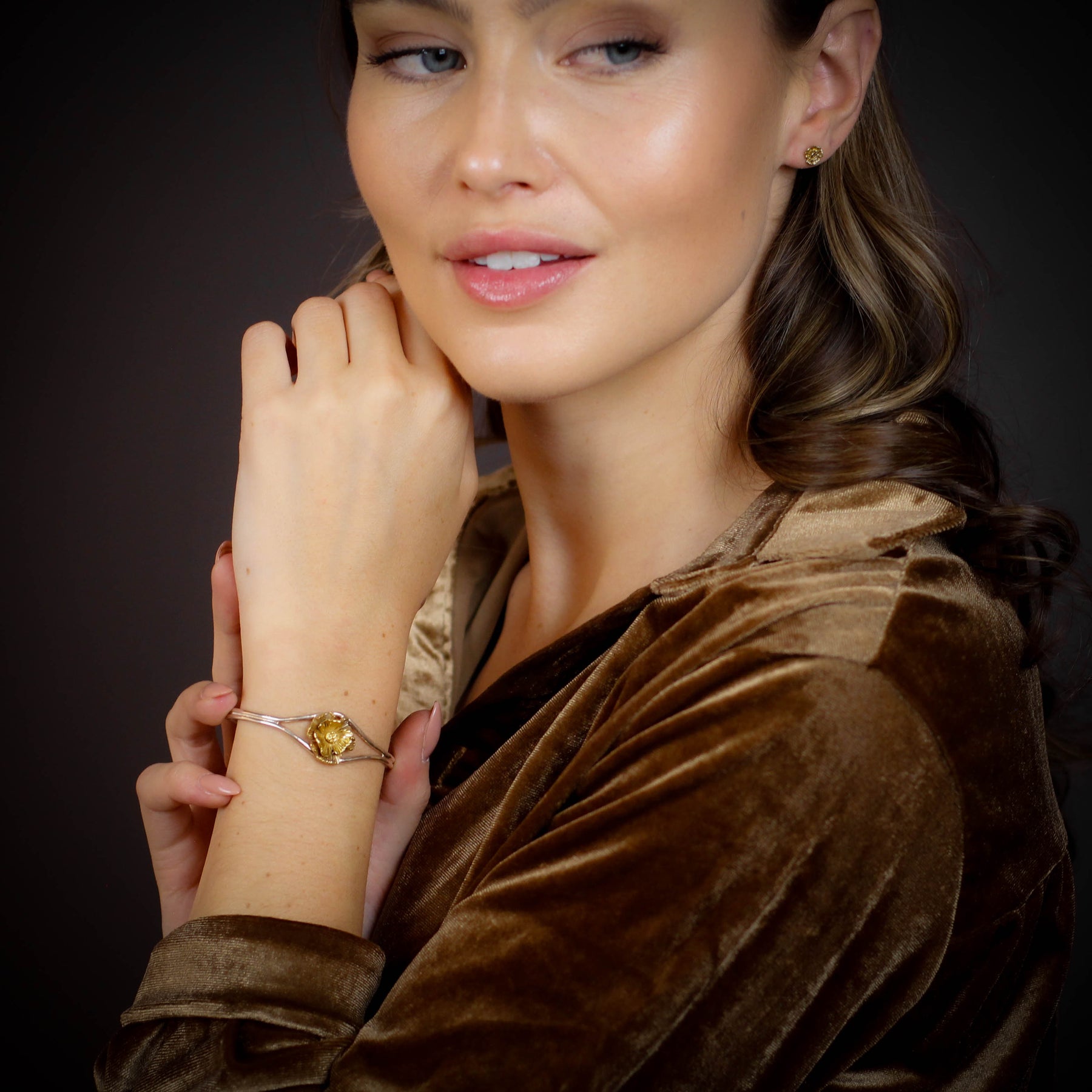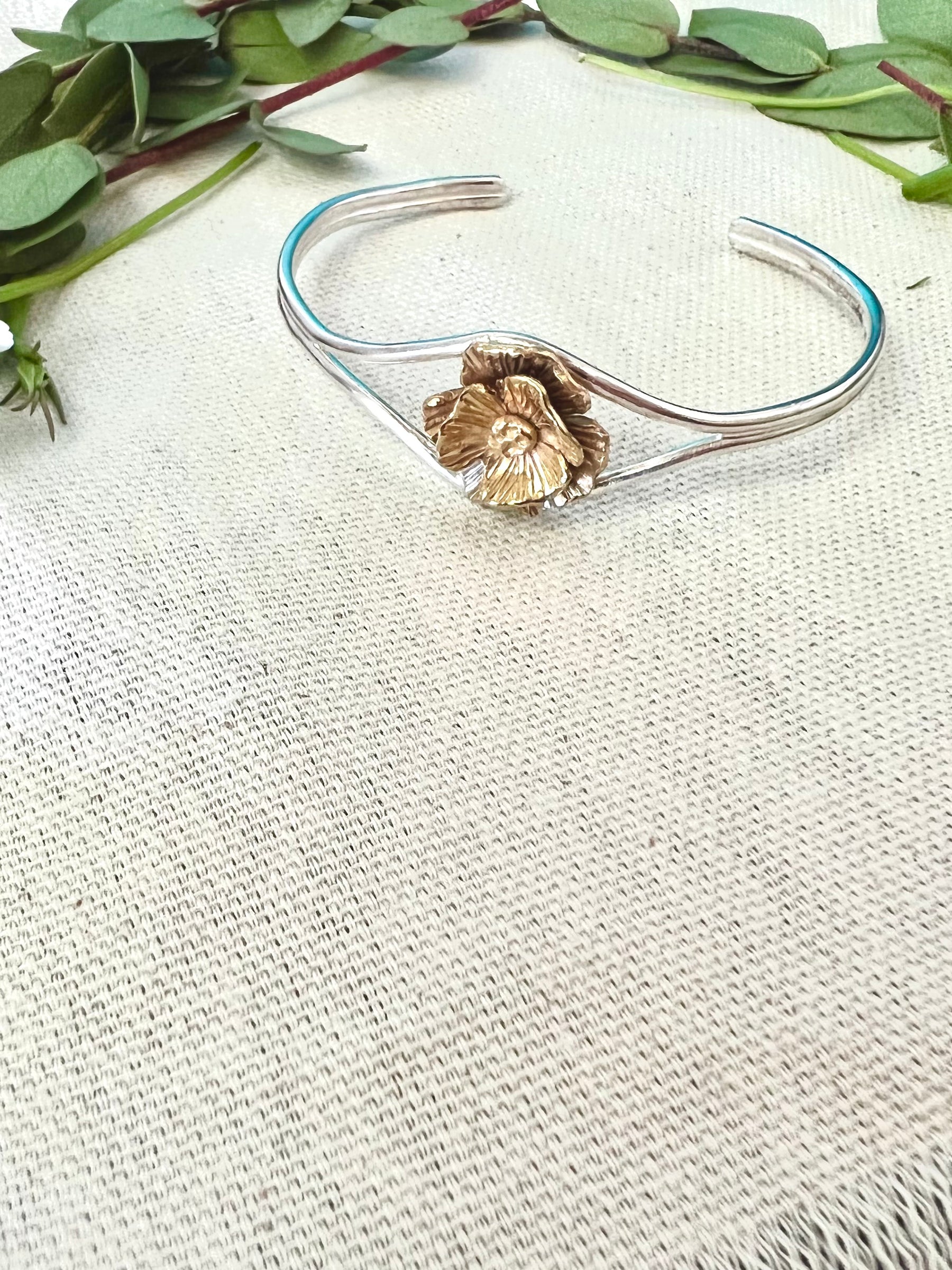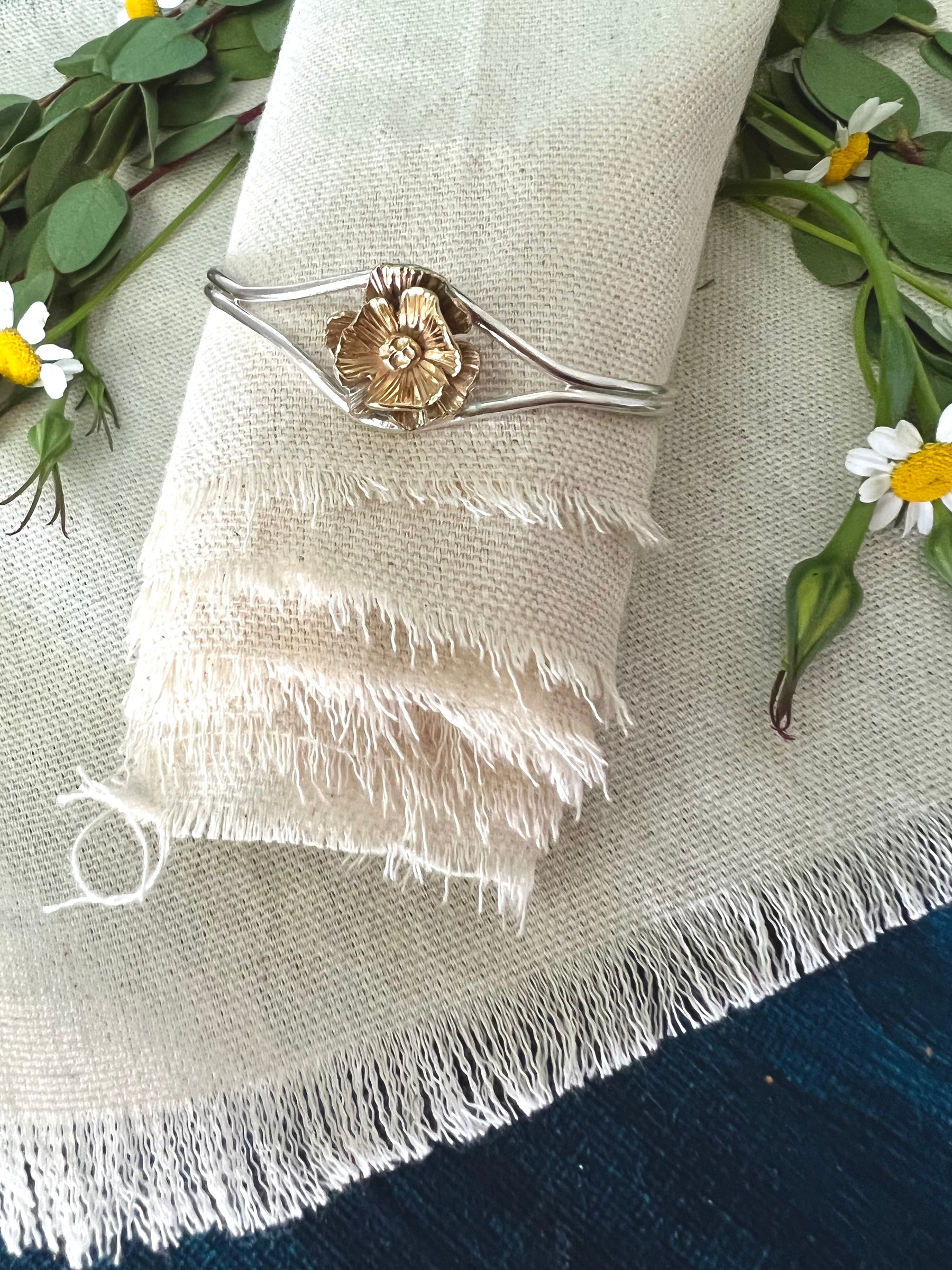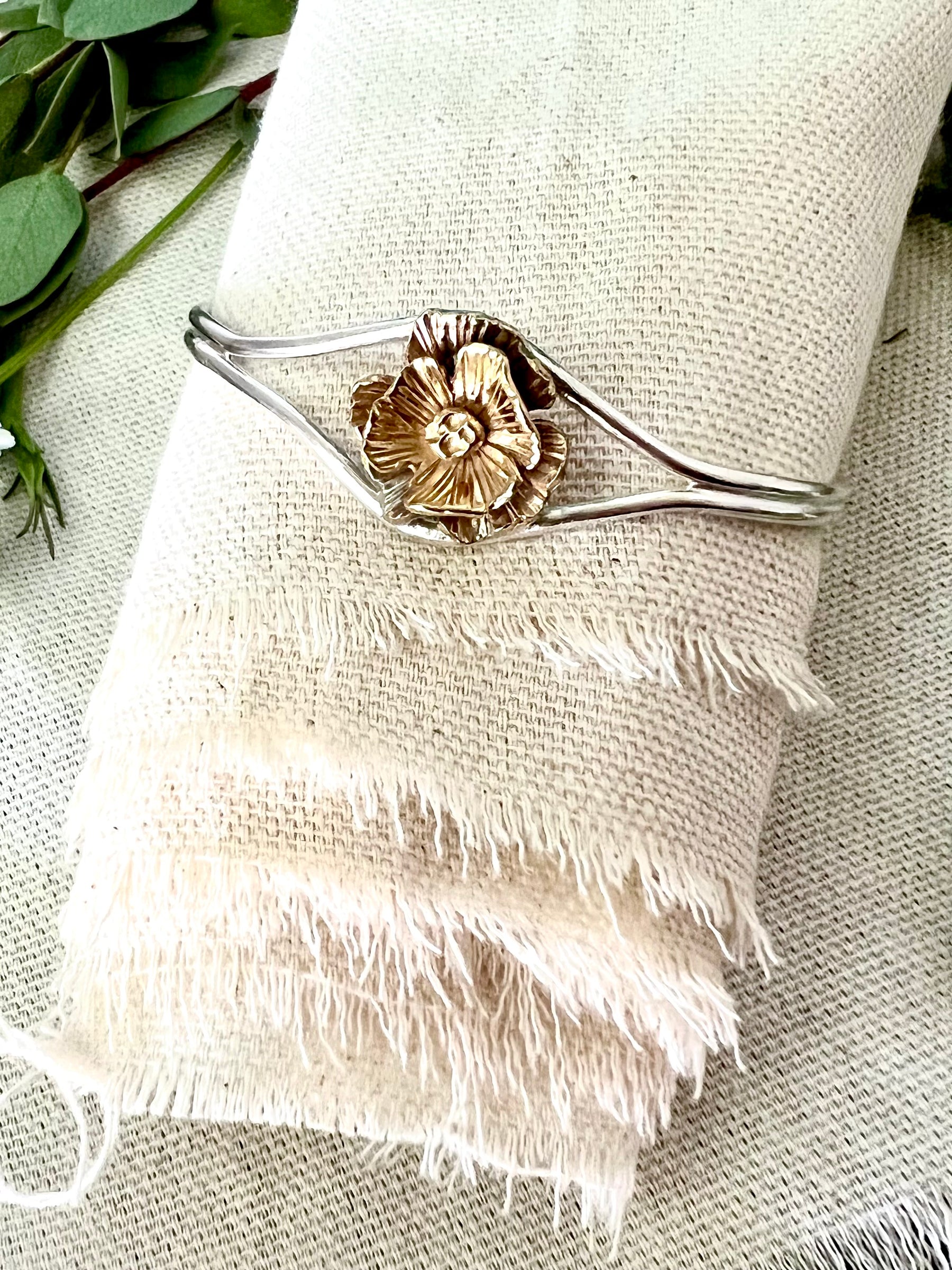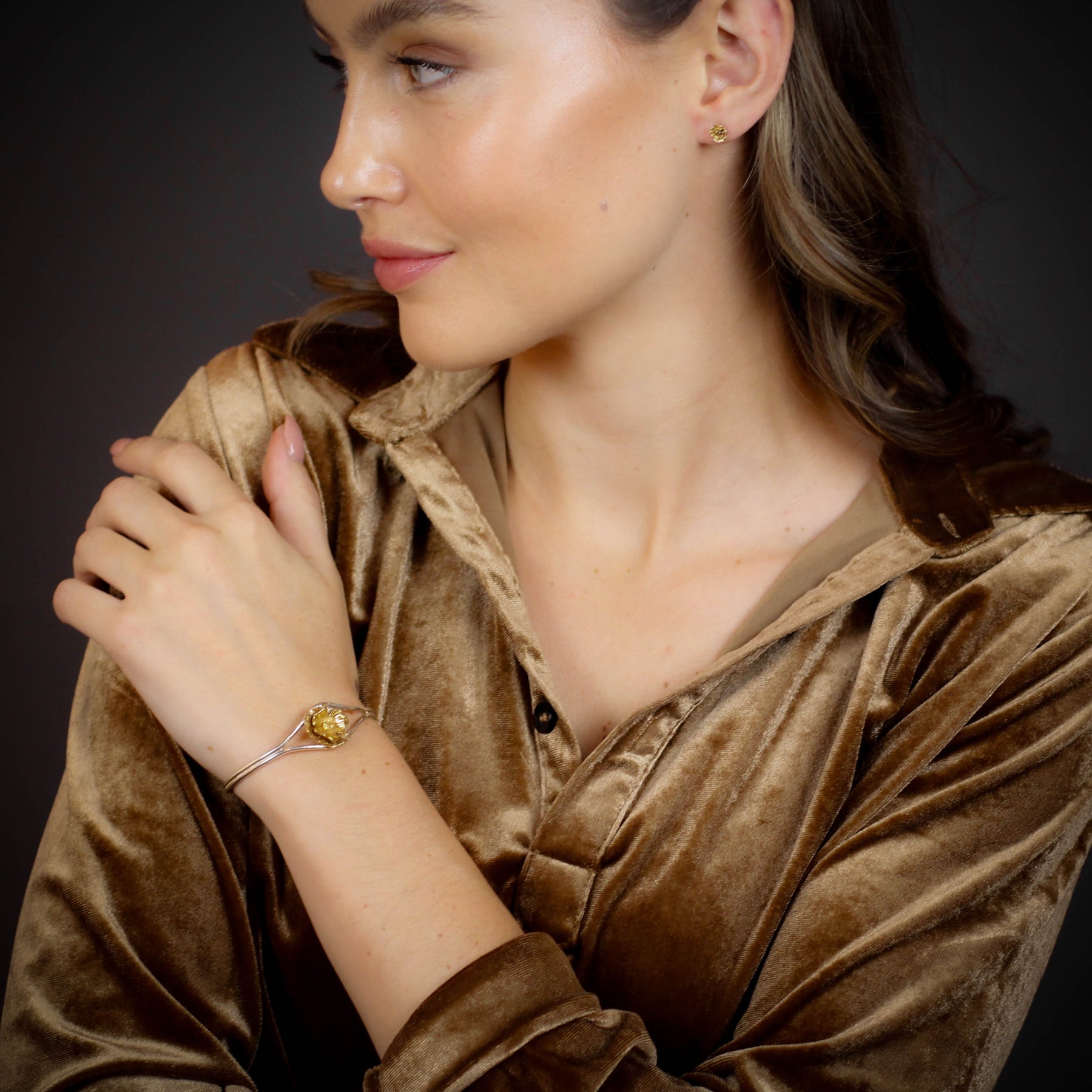 Summer Poppy Silver and Bronze Cuff Bracelet
Made to Order. Typically ships within 1-2 weeks
The Magic Seeker Collection
With all the hectic responsibilities of adult life, it's easy to overlook the many wonders of our world.
We forget to slow down, to observe, to seek—whether it's the simplicity of a brightly blooming flower or the intricacy of a sparkling starry night sky—the beauty that surrounds us every day. But, making time to cherish such wonders that once nourished us in childhood is vital to our spirits and well-being as adults.
The Magic Seeker Collection lets you hold on to the awe-inspiring elements of the natural world.  Each pice in this collection is thoughtfully handcrafted from sterling silver and semi precious gem stones and made to tell a story of wonder.
* The DETAILS
The center Poppy has been hand sculpted and carved and cast in fine yellow bronze.

It rest on top of a split sterling silver cuff.

Cuff measures about 6" in length with a 1" opening.