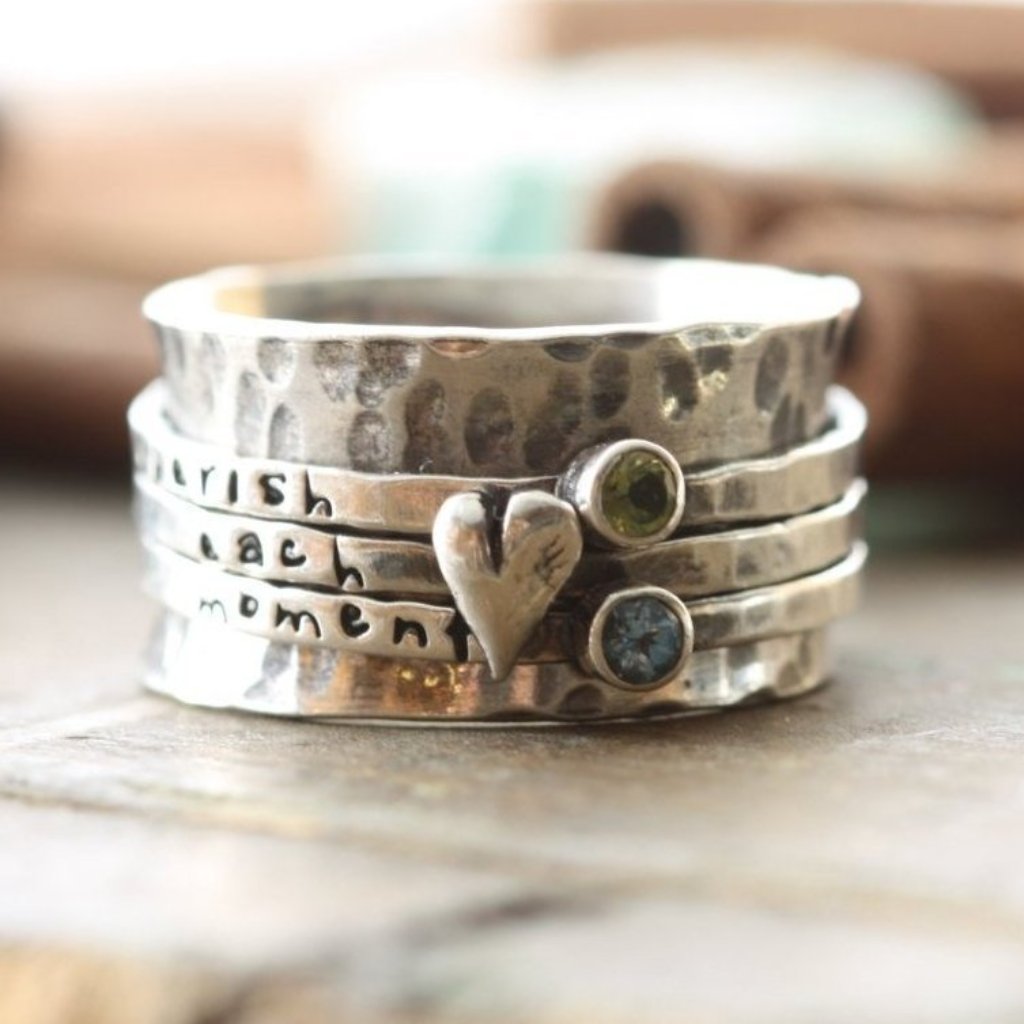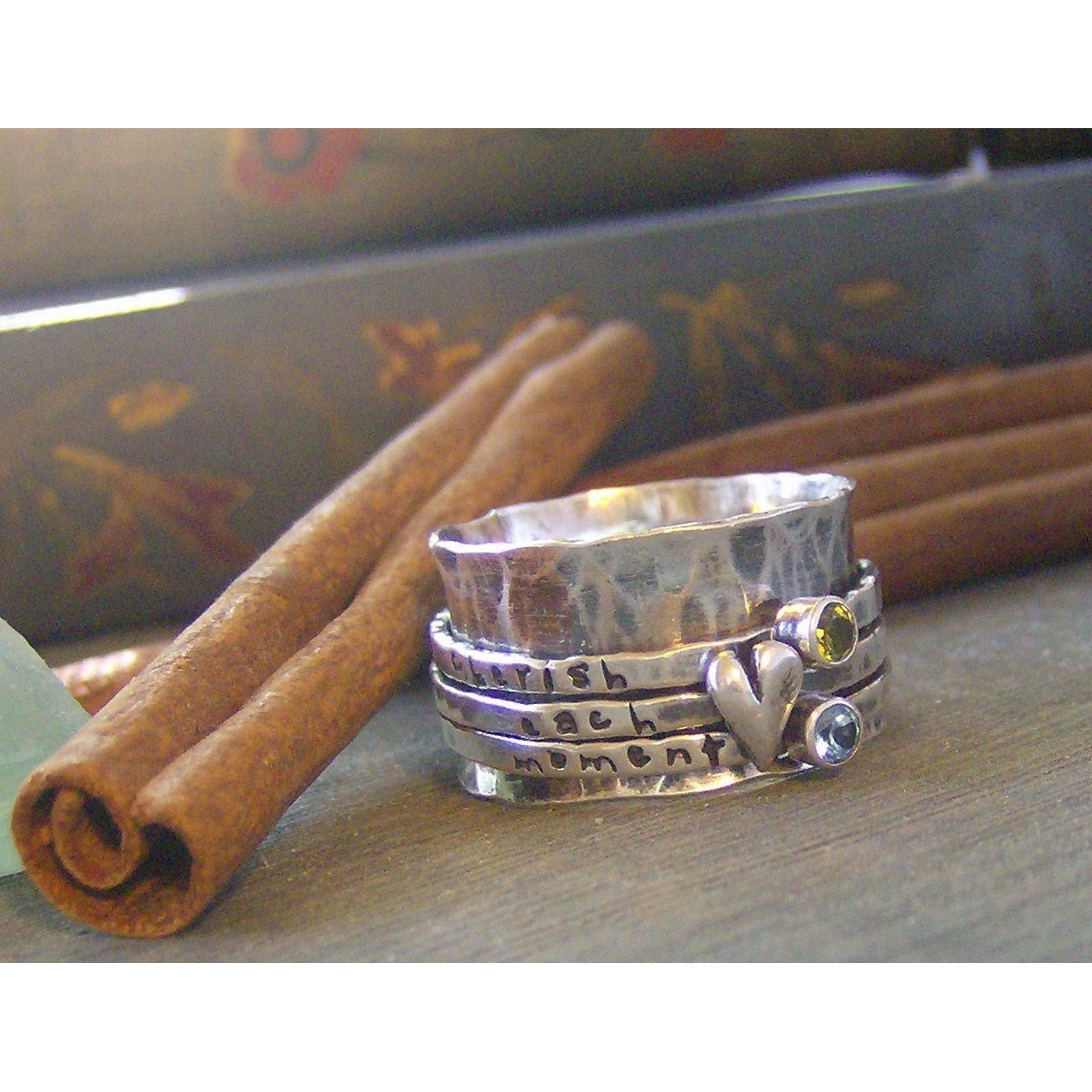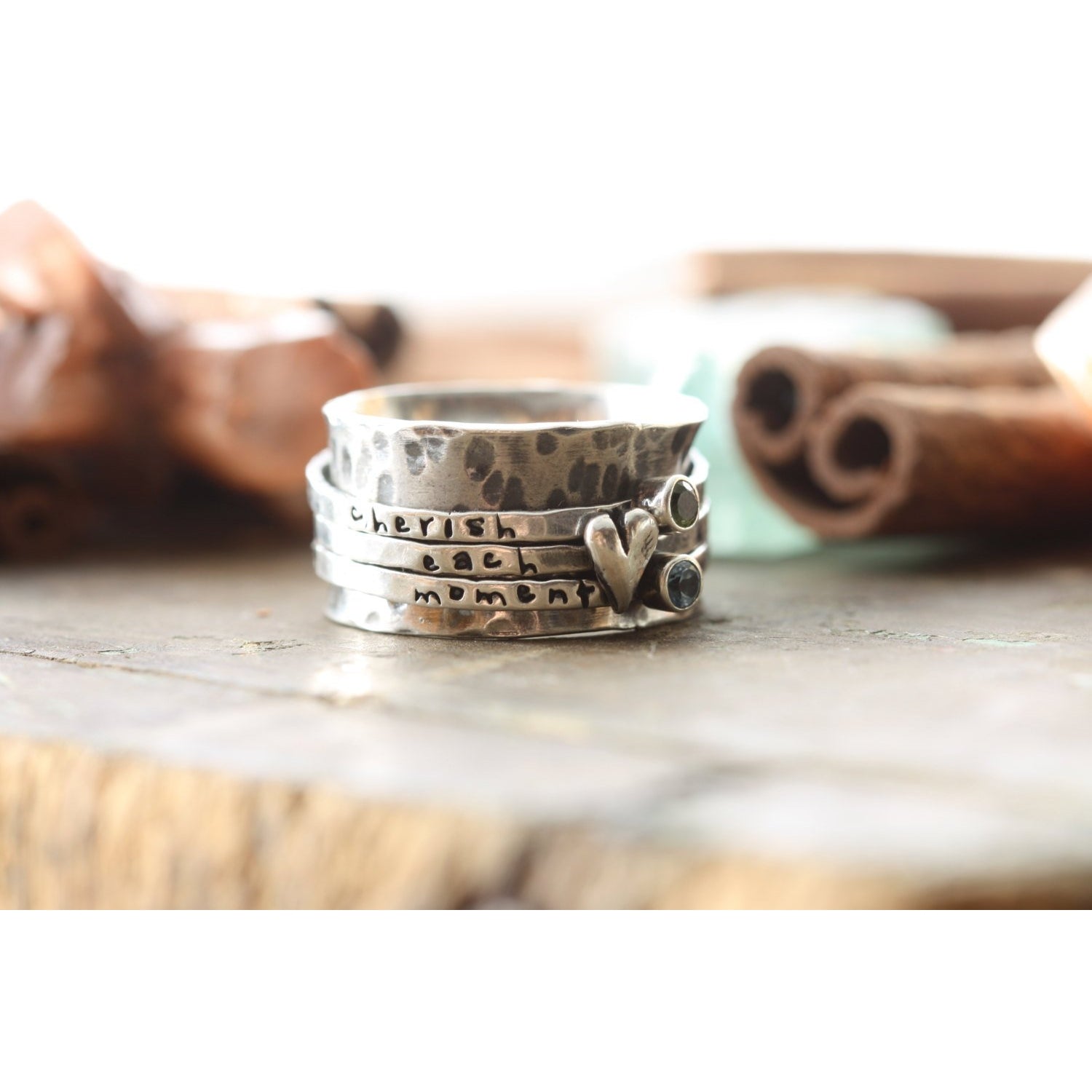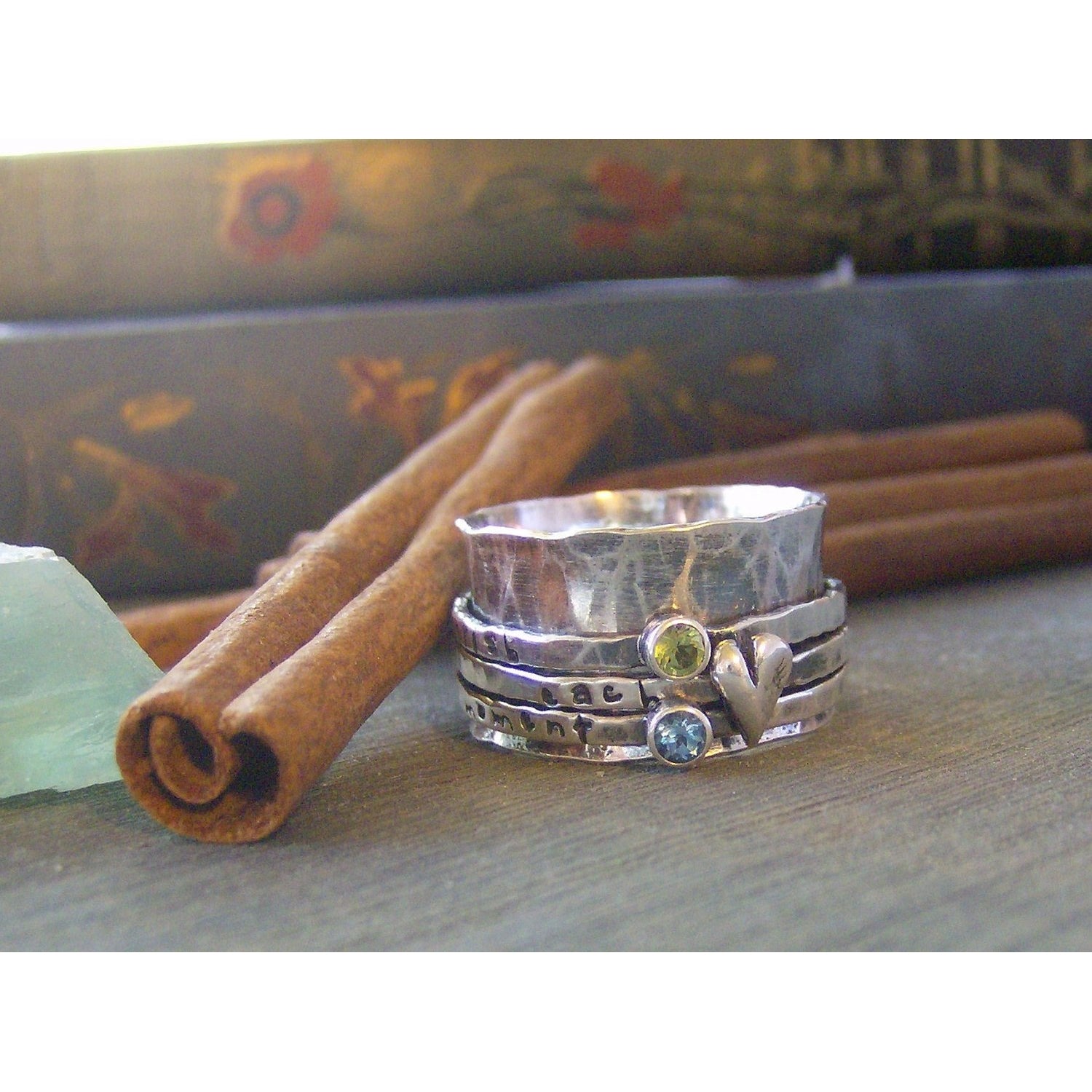 Heart and Birthstone Silver Spinner Ring
Made to Order. Typically ships within 1-2 weeks
You wrap them in your love always. Keep those you love wrapped around your finger.
Each time you touch and move the spinning rings you will be reminded that they have your love always, and you have theirs.
 *The DETAILS
The base band is sterling silver and measures about 1/2 inch wide.
Spinner Bands: bands 1 and 3 are set with a 3mm lab grown gemstone. Band 2 has a tiny hand sculpted silver heart.
**NOTE: due to the width of this ring most people will need to size up a 1/4 to a 1/2 size larger.