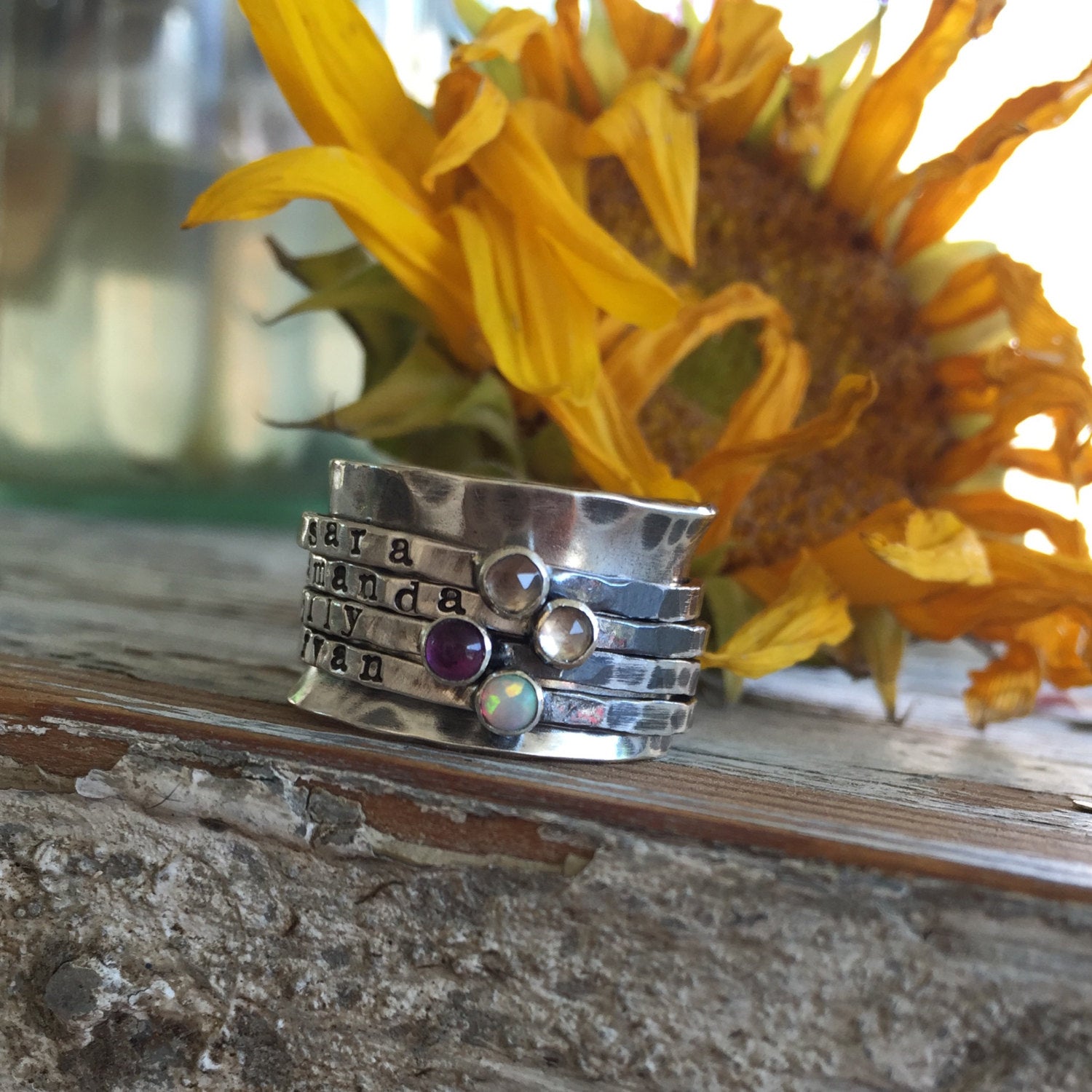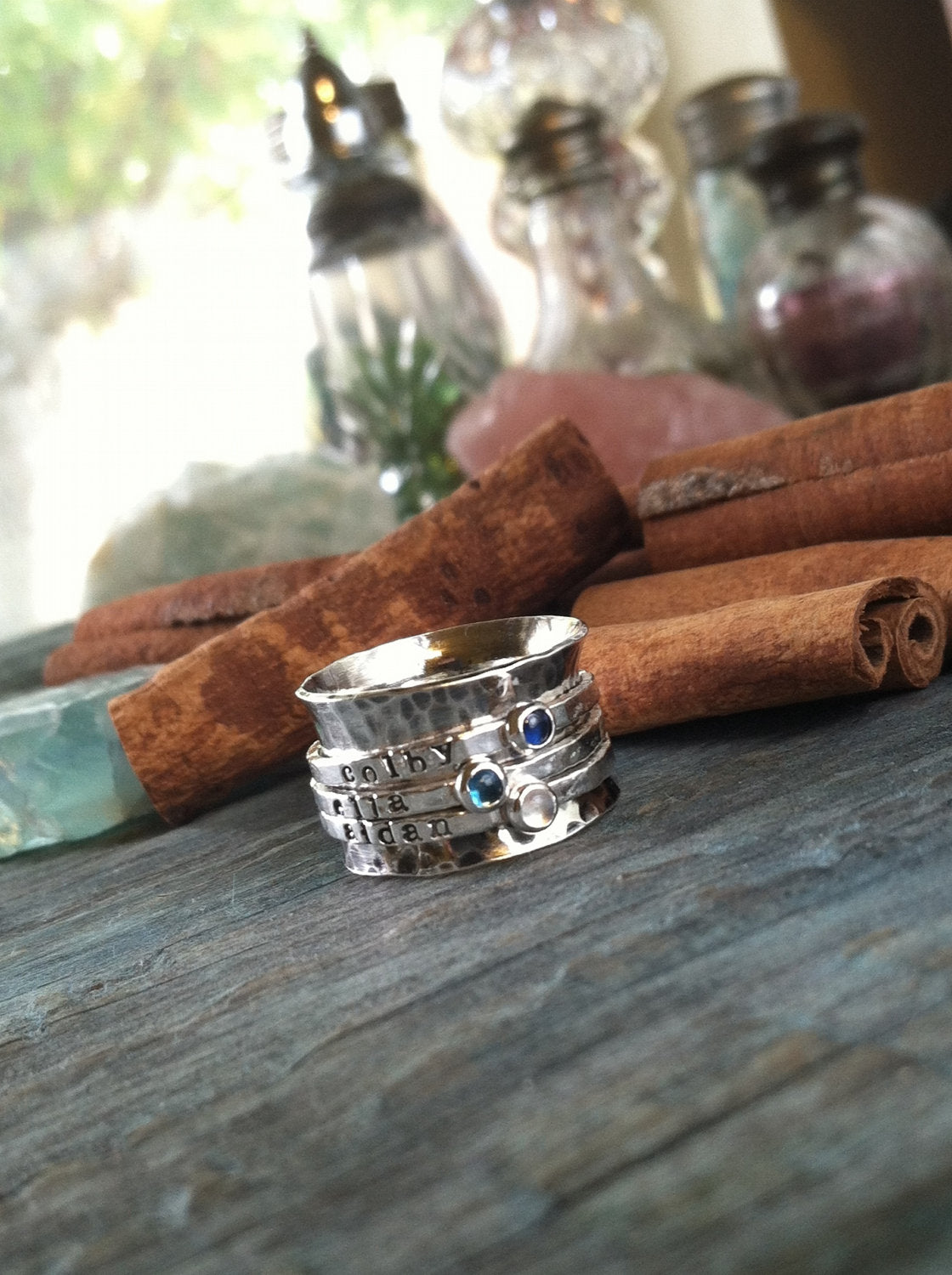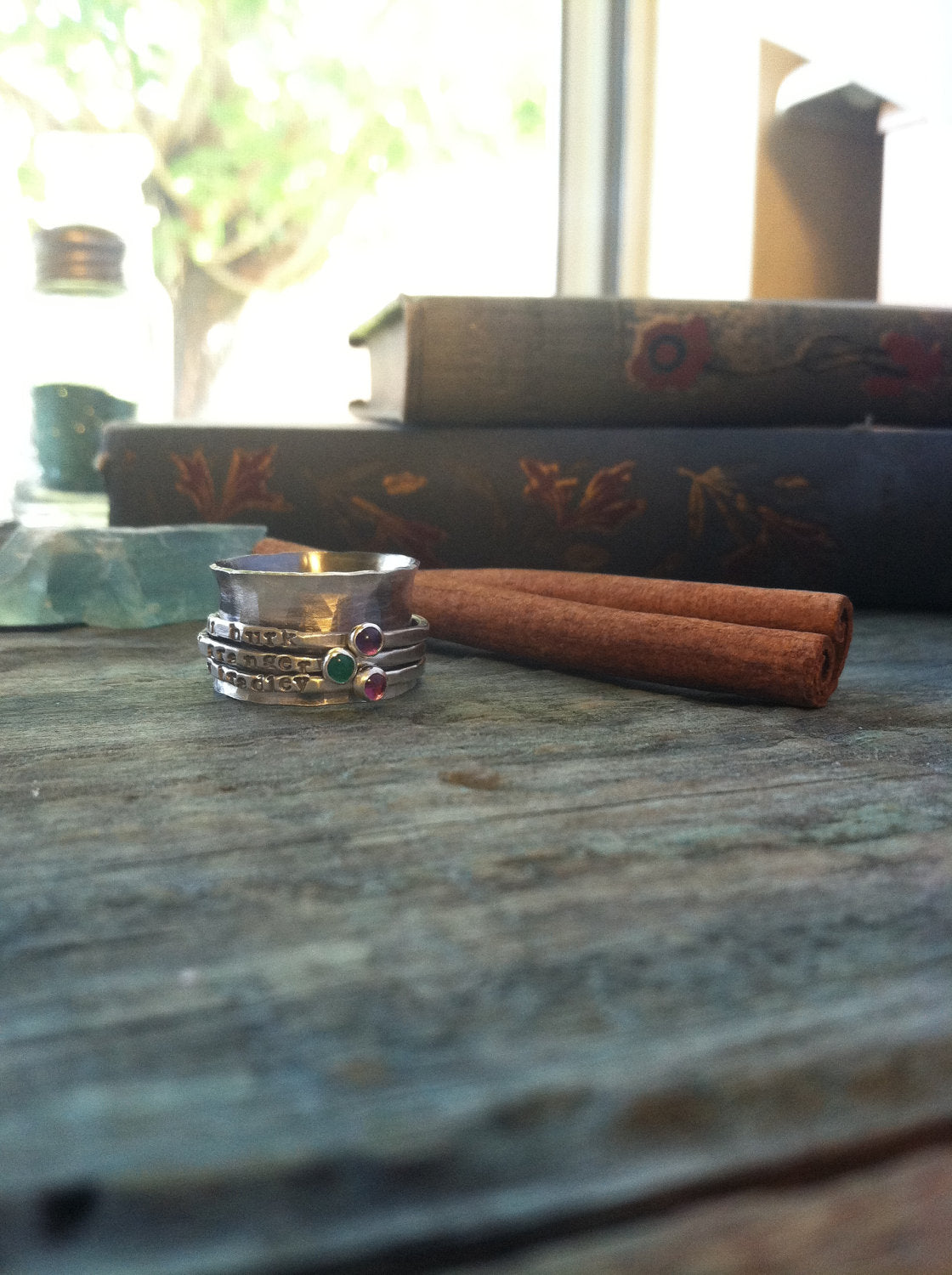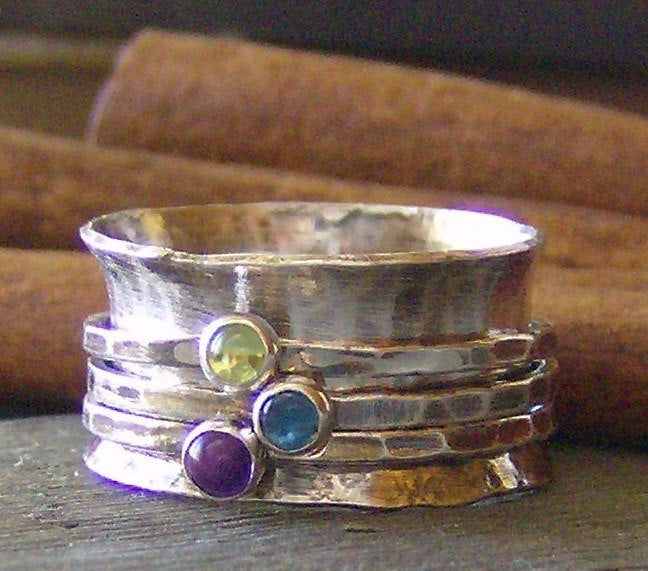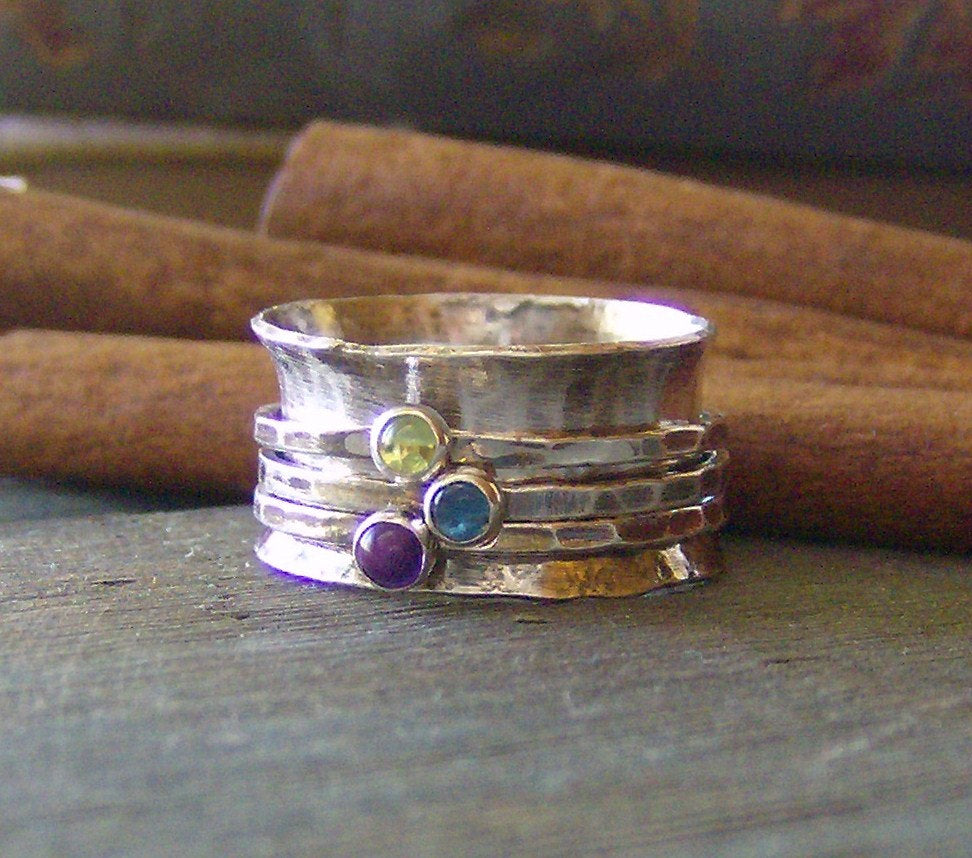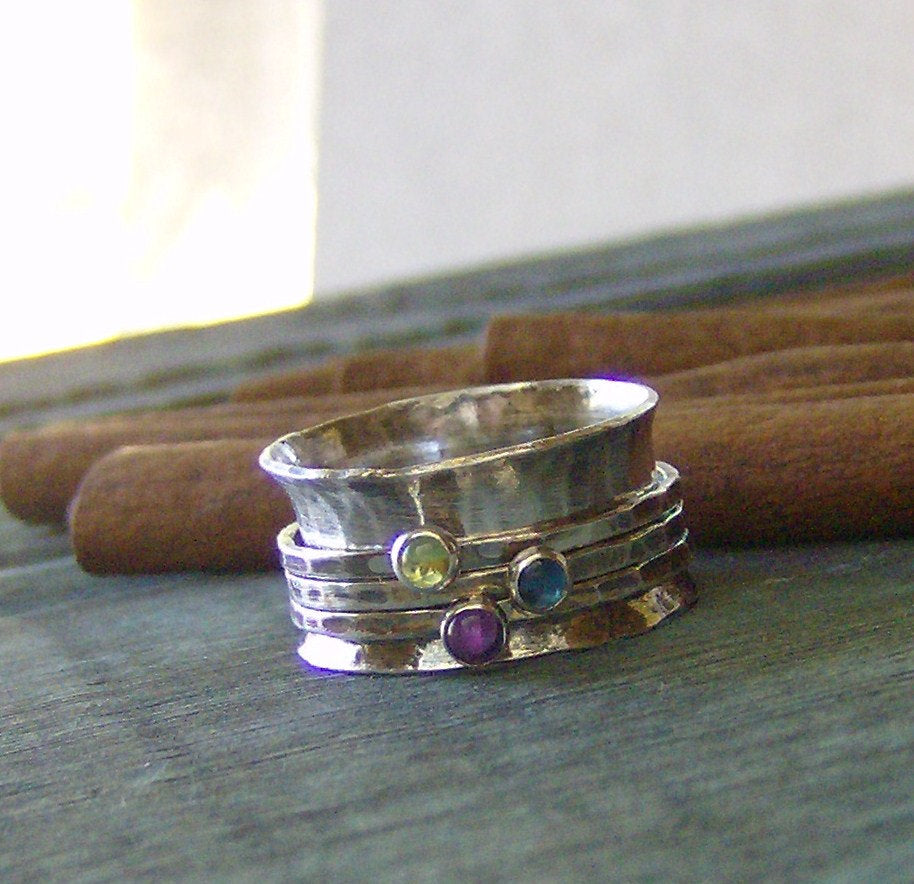 Silver Stamped Birthstone Spinner Ring
Made to Order. Typically ships within 1-2 weeks
Number of spinner rings::
What a fun little trinket to adorn your finger!

This sweet little spinner ring will be hand made for you in your requested size.

I hand fabricate the ring band from sterling silver.

1 - 4 thin ring bands are adorned with a sweet little natural gem stone in your choice of stone

They rest freely over the base band so that they can "spin" around


The 1 band ring measures just under 10mm wide.
The 2 band ring measure about 11mm wide.
The 3 band ring measures about 1/2inch wide.
The 4 band ring measures a bit over 1/2inch wide.

When choosing your ring size please note that with wider bands you should choose a size just a bit larger, between a 1/4 to a 1/2 inch larger in size. Please be sure of your ring size before placing your order. These rings cannot be re-sized once they are made.