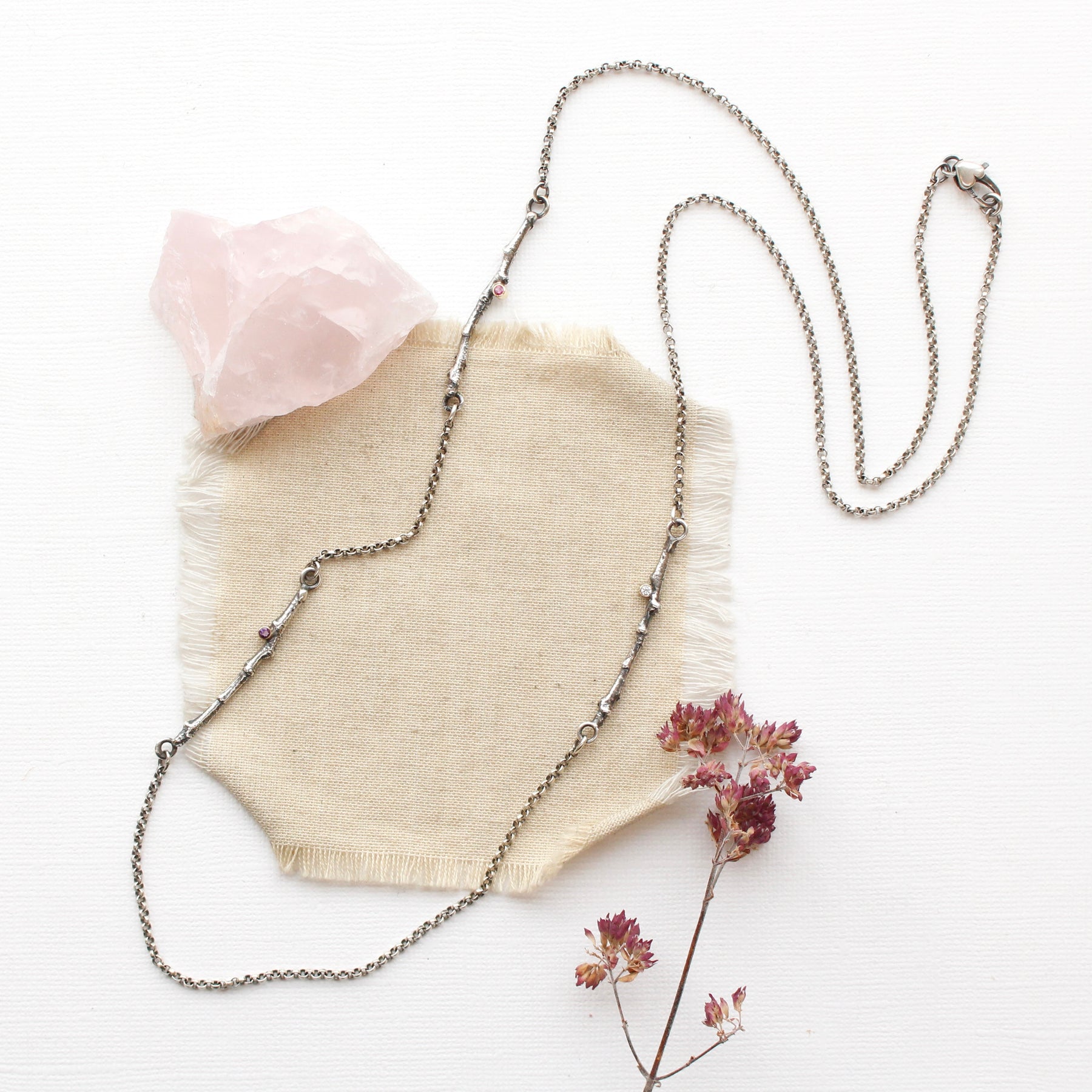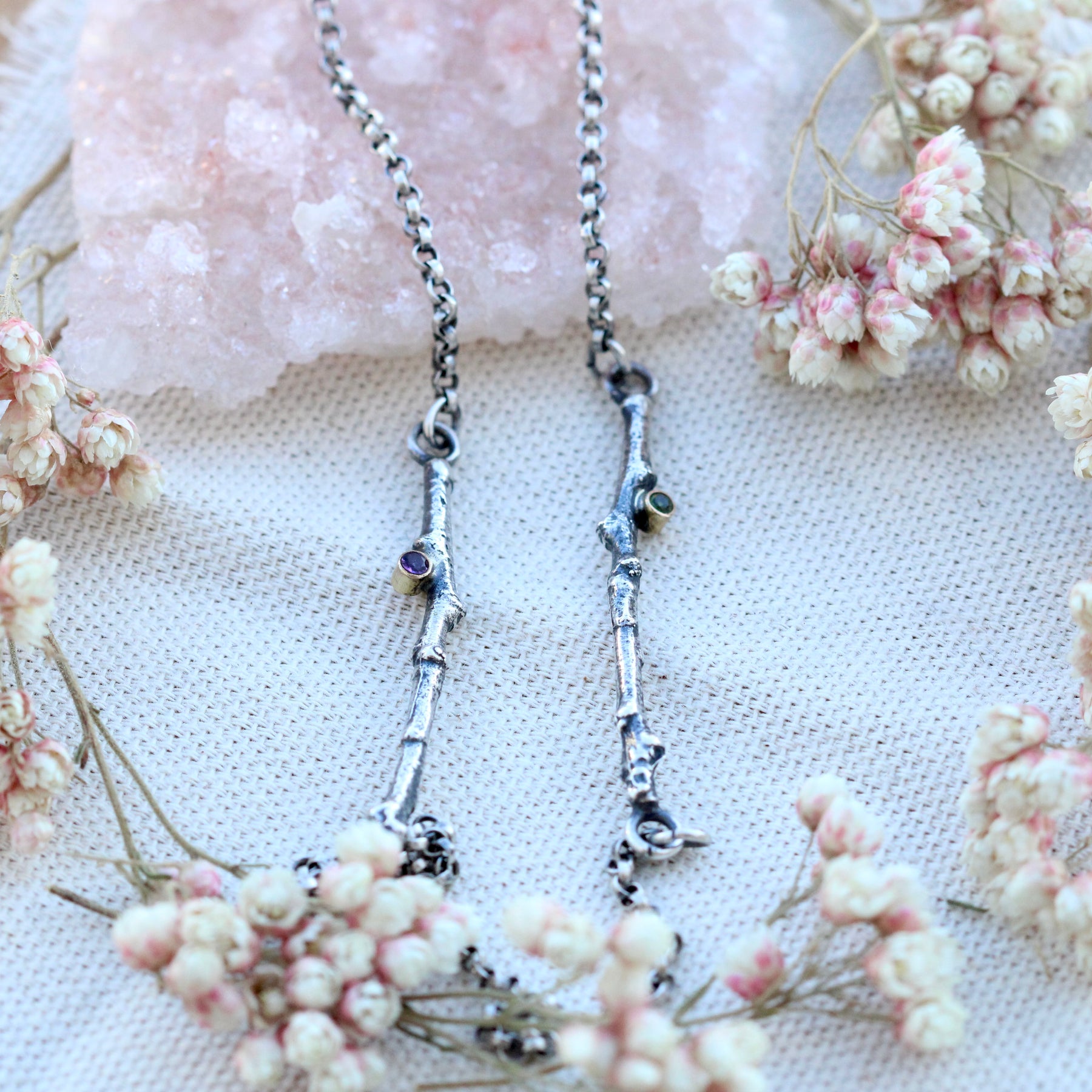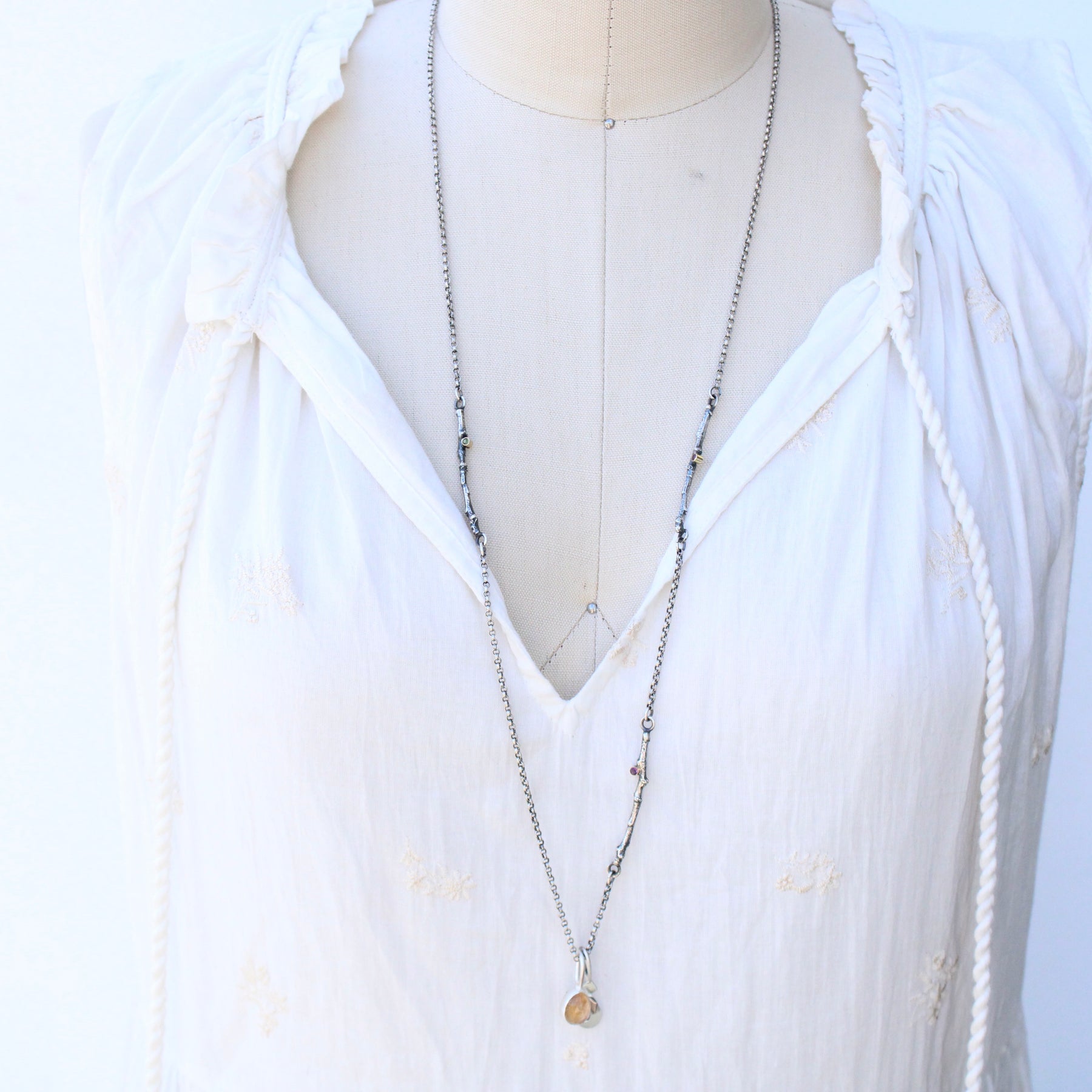 Family Tree necklace
Made to Order. Typically ships within 1-2 weeks
Wear your story and keep what is most precious to you near you always.
Our Family tree necklace is the perfect unique piece to represent those you love most.
Each sterling silver "branch" is hand cast from a real branch.
Nestled on the branch is a 14k bezel that holds a gemstone of your choice.
Choose 1 to 10 branches.
Overall Necklace length is 30 inches
If you need more than 10 branches, or prefer a different length necklace please send us a message.