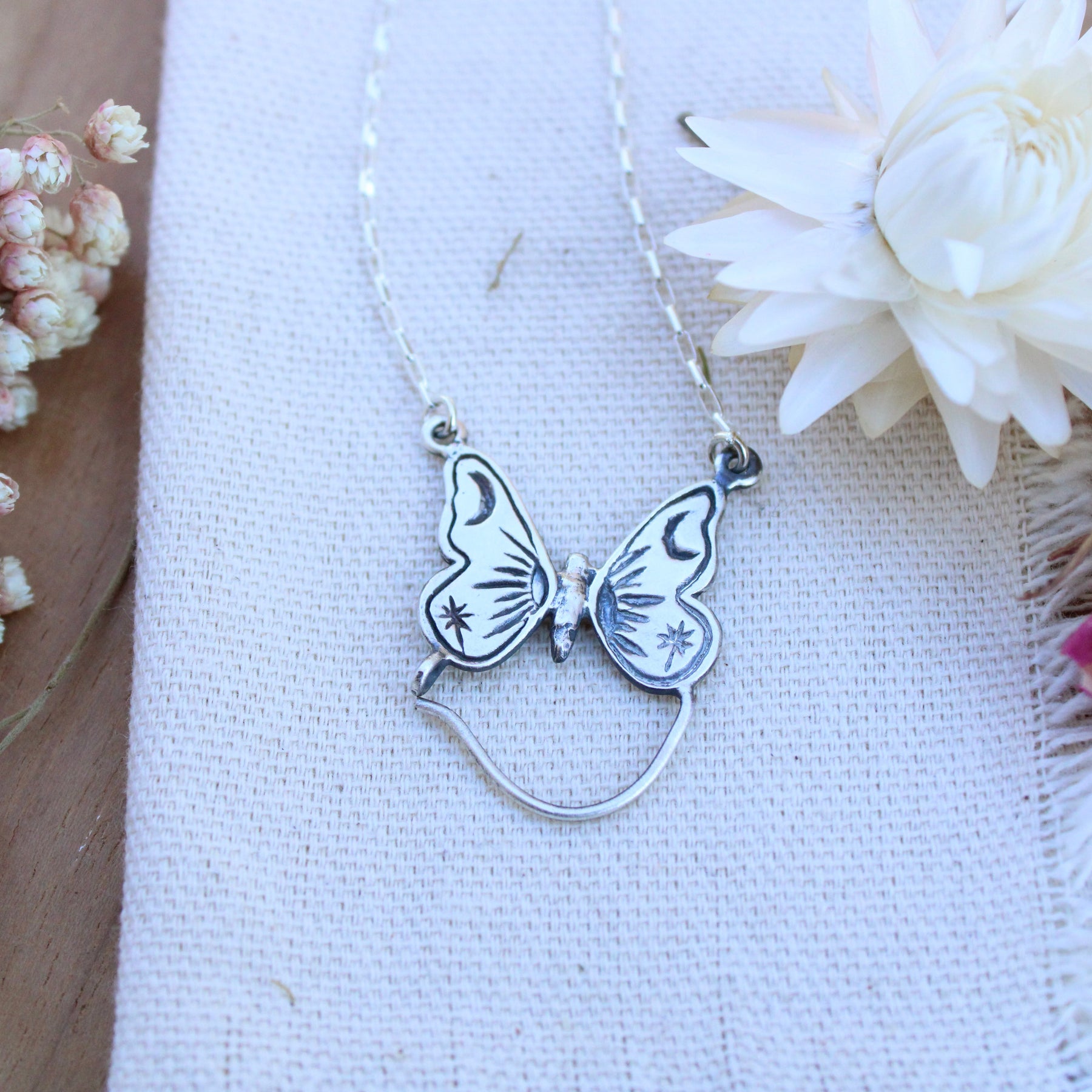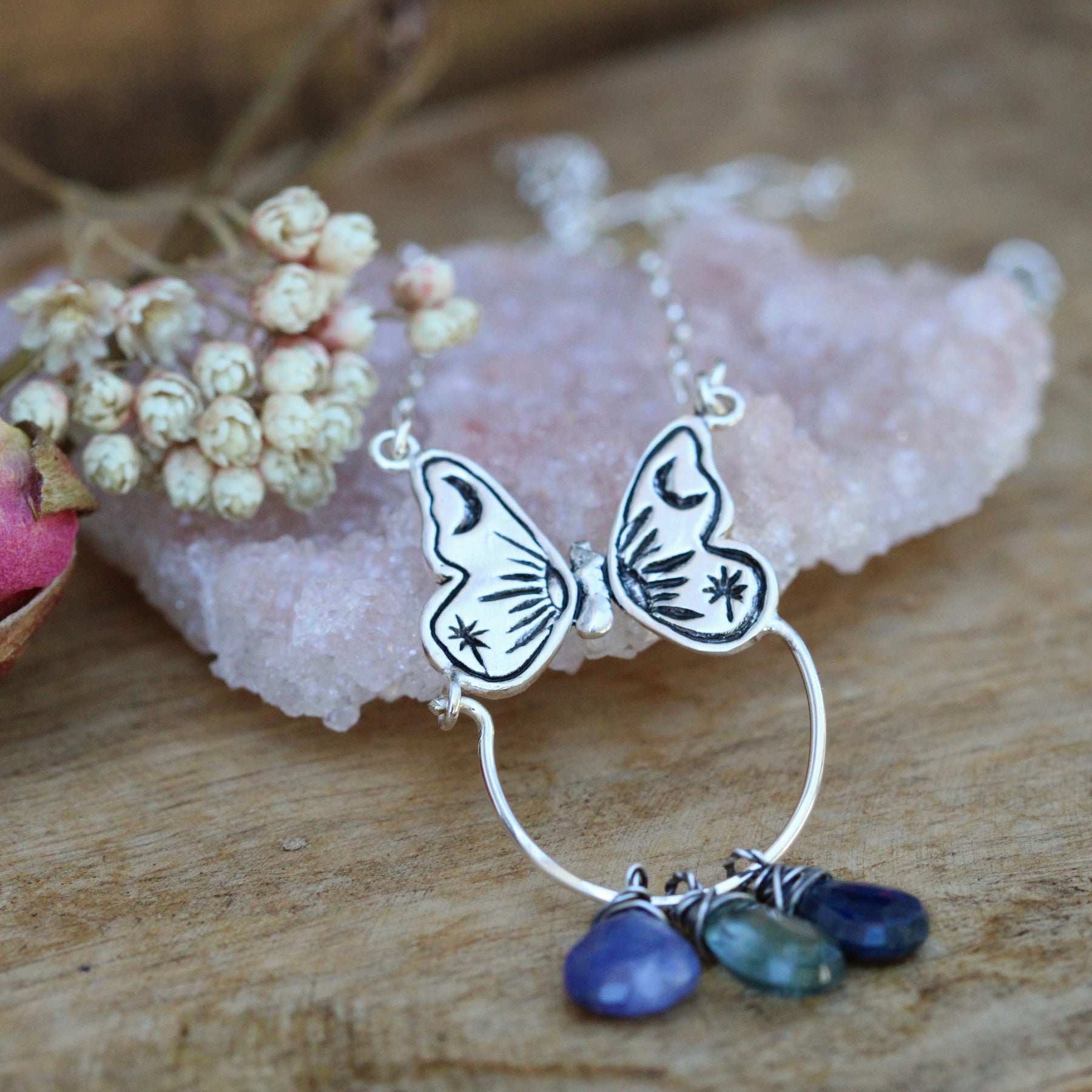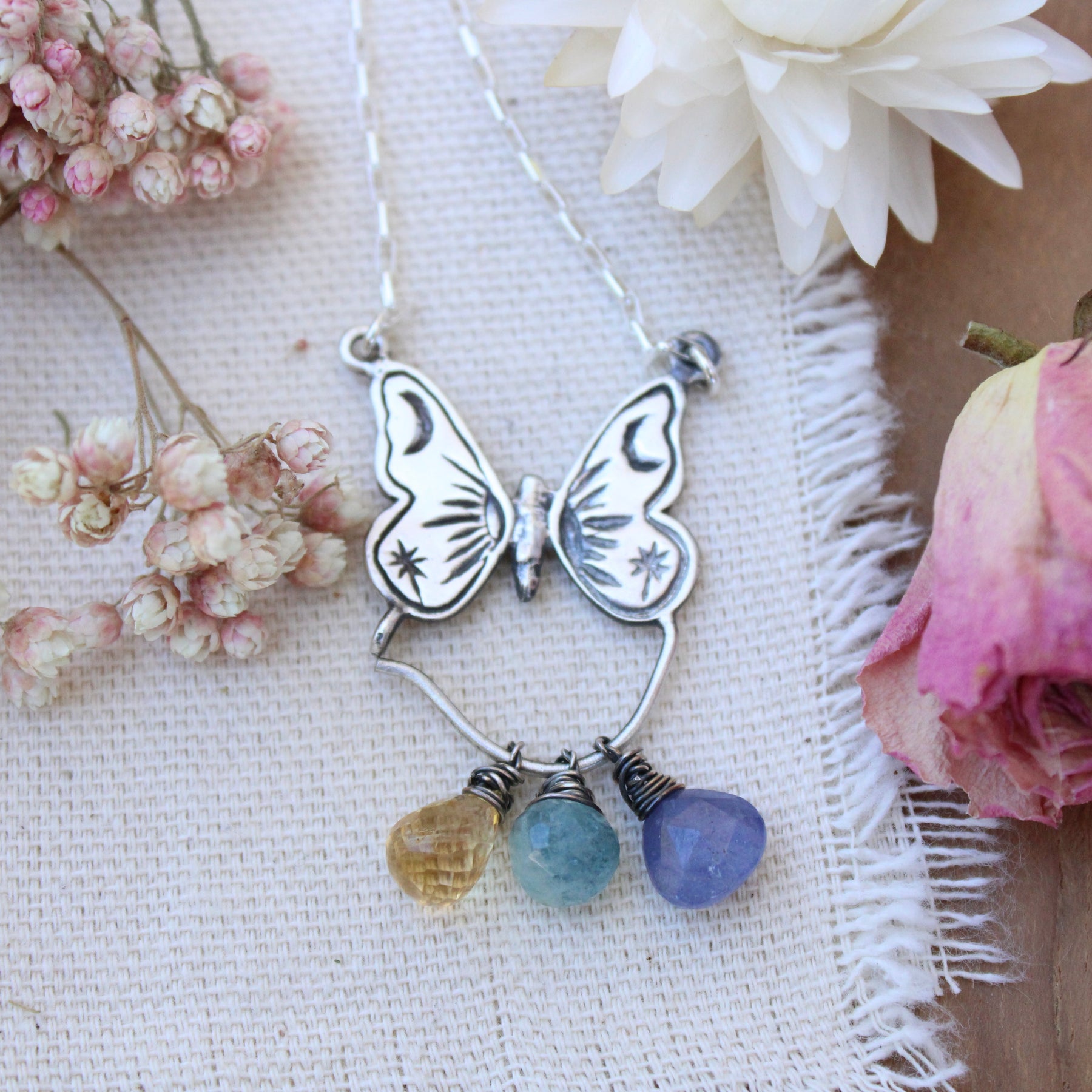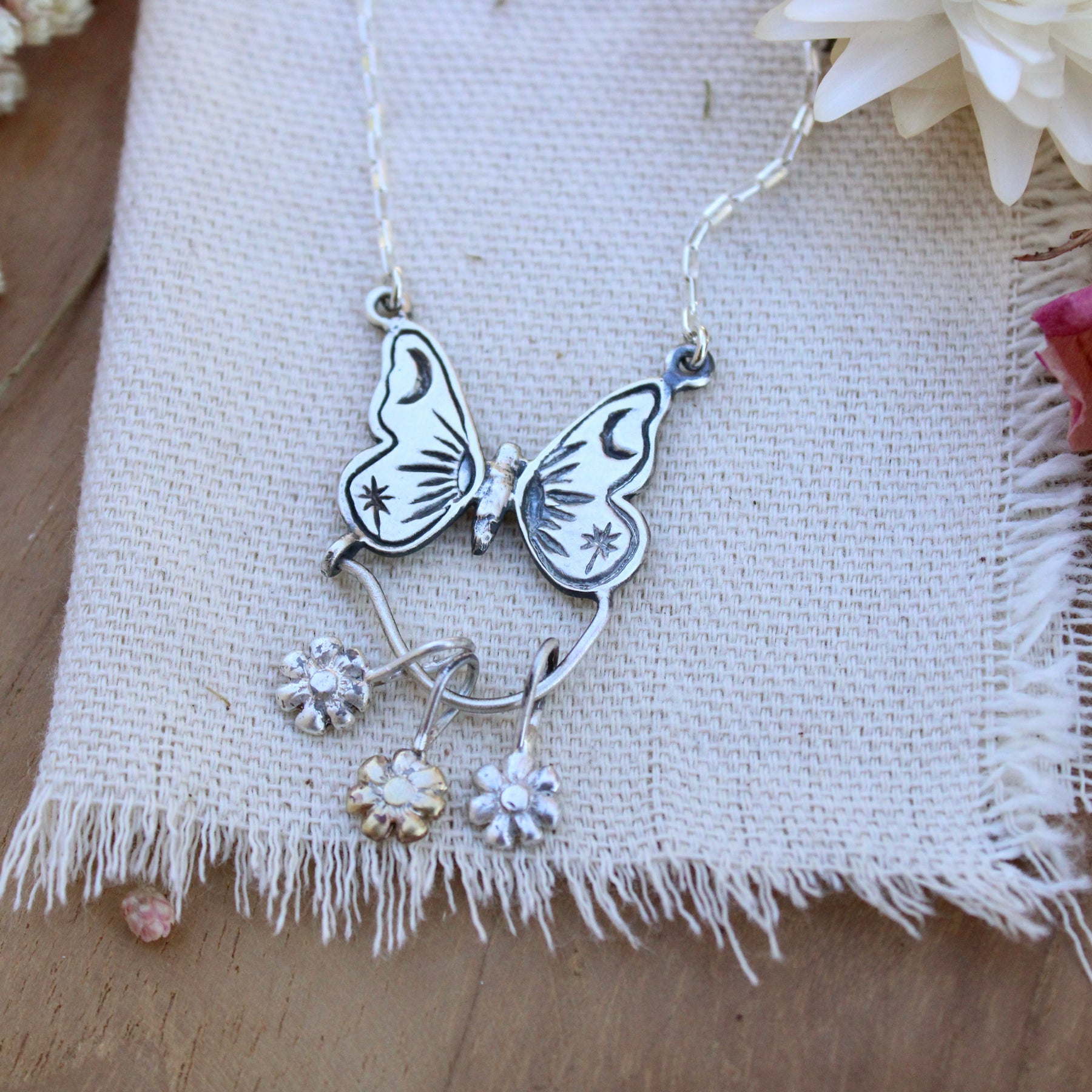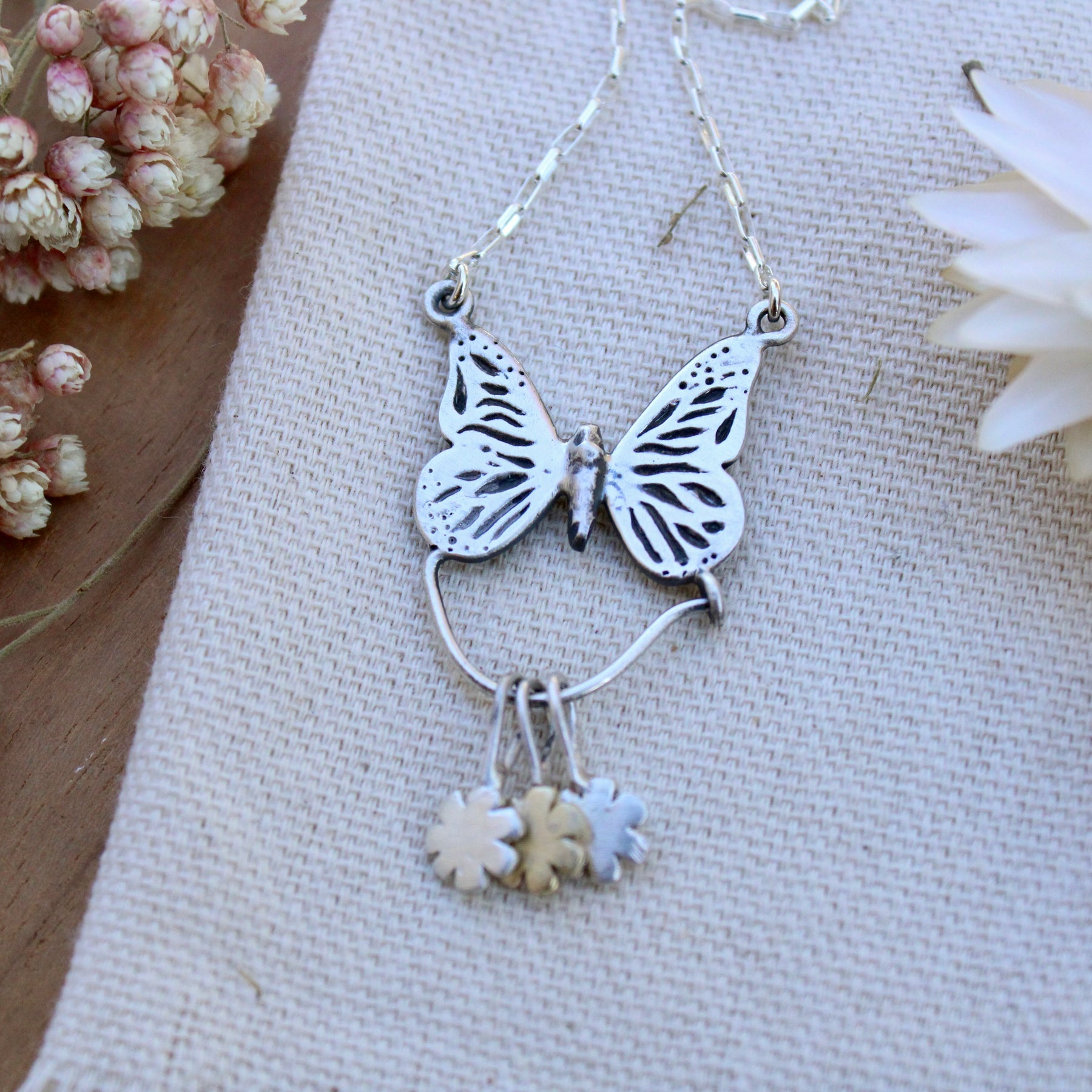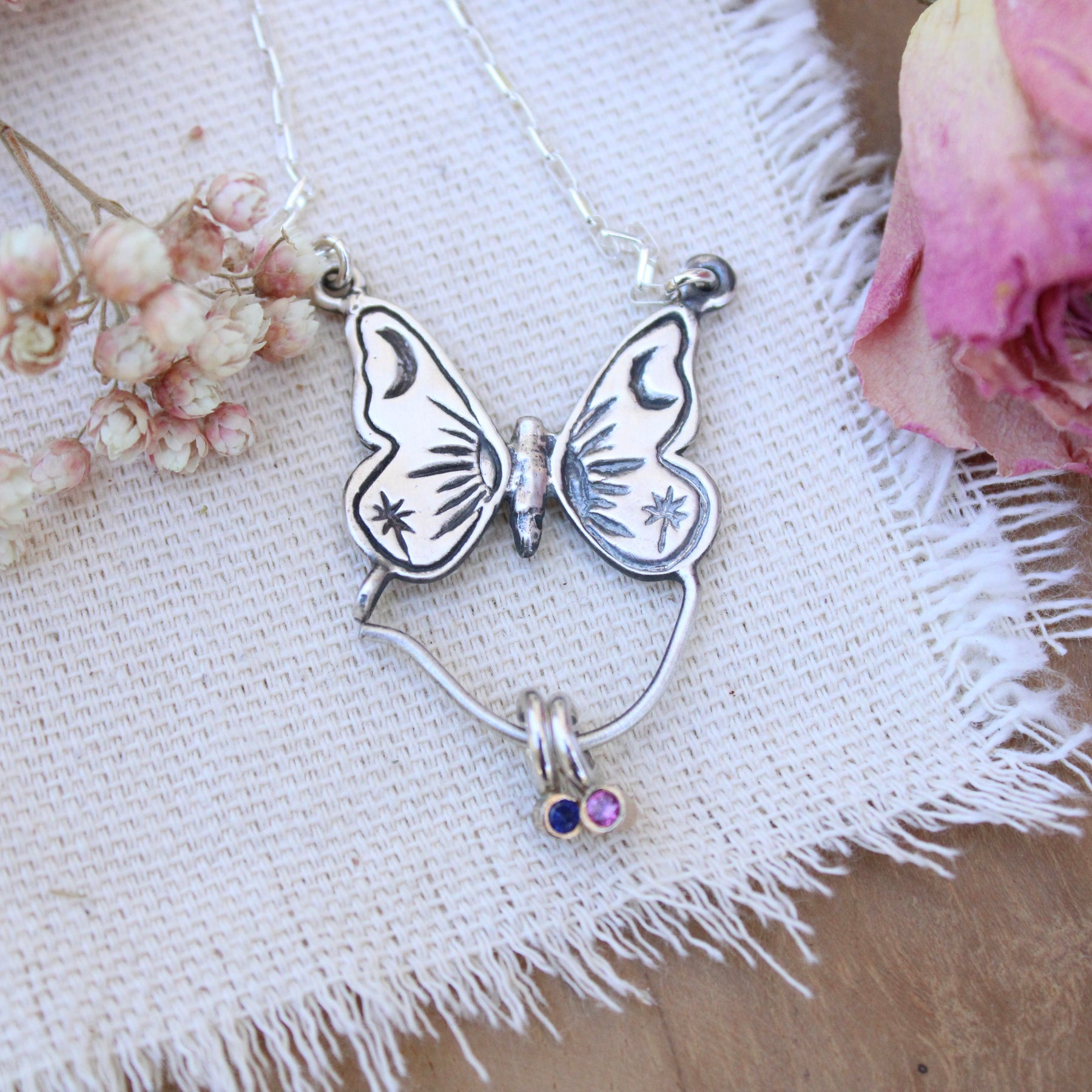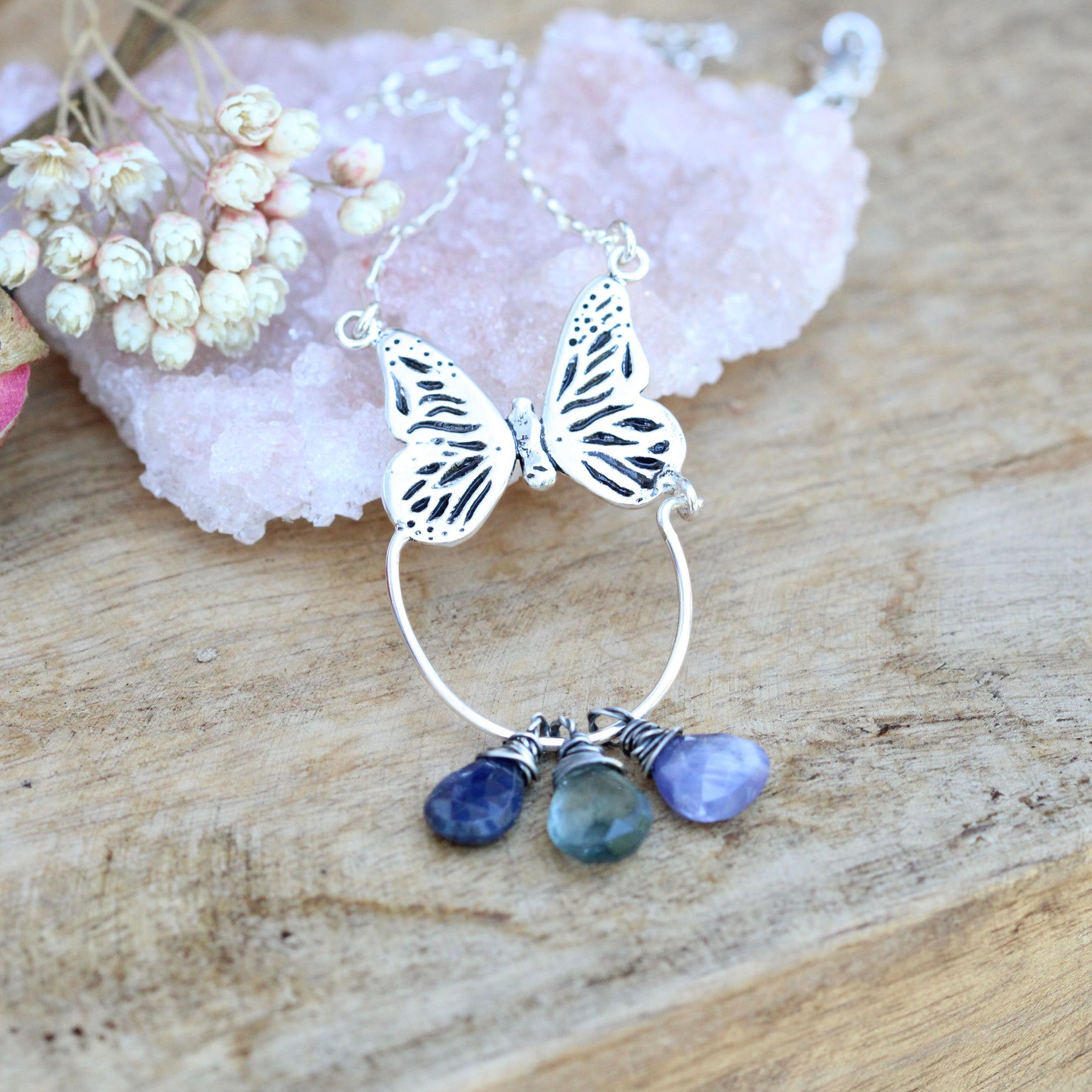 Butterfly Charm Collector Necklace Sterling Silver Or Bronze
Made to Order. Typically ships within 1-2 weeks
Choice of metal for wings:
Choice of metal for wings
The BECOMING Collection
"You do not just wake up and become the butterfly, growth is a process"
~ Rupi Kaur
Growth is a Process.  Not easy.  Not fast.
But worth the effort and determination.  
Wear your Butterfly as a reminder to keep going.  To keep growing.
* THE DETAILS
 PLEASE BE SURE TO READ ALL THE DETAILS. THANKS!
This sweet little butterfly will keep all your charms safe and secure.
You can add and remove charms at any time! 
The Butterfly Charm Catcher has been hand carved and cast in your choice of sterling silver or fine yellow bronze.
She has a sun, moon, and star on one side, and a butterfly wing pattern. So that's right.  She's reversible!
The price is for the Charm Catcher pendant on a sterling silver 18 inch chain. 
CHARMS ARE NOT INCLUDED. They can be purchased on a separate listing on our website 
You can choose charms to represent
- your little ones.
- your beloved pets.
- special milestones in your life.
- or meaningful gemstones.
The pendant measures about 1 inch wide x 1 1/4 inch tall

The first photo shows the charm catcher as you will receive her.  The other photos show it with charm possibilities