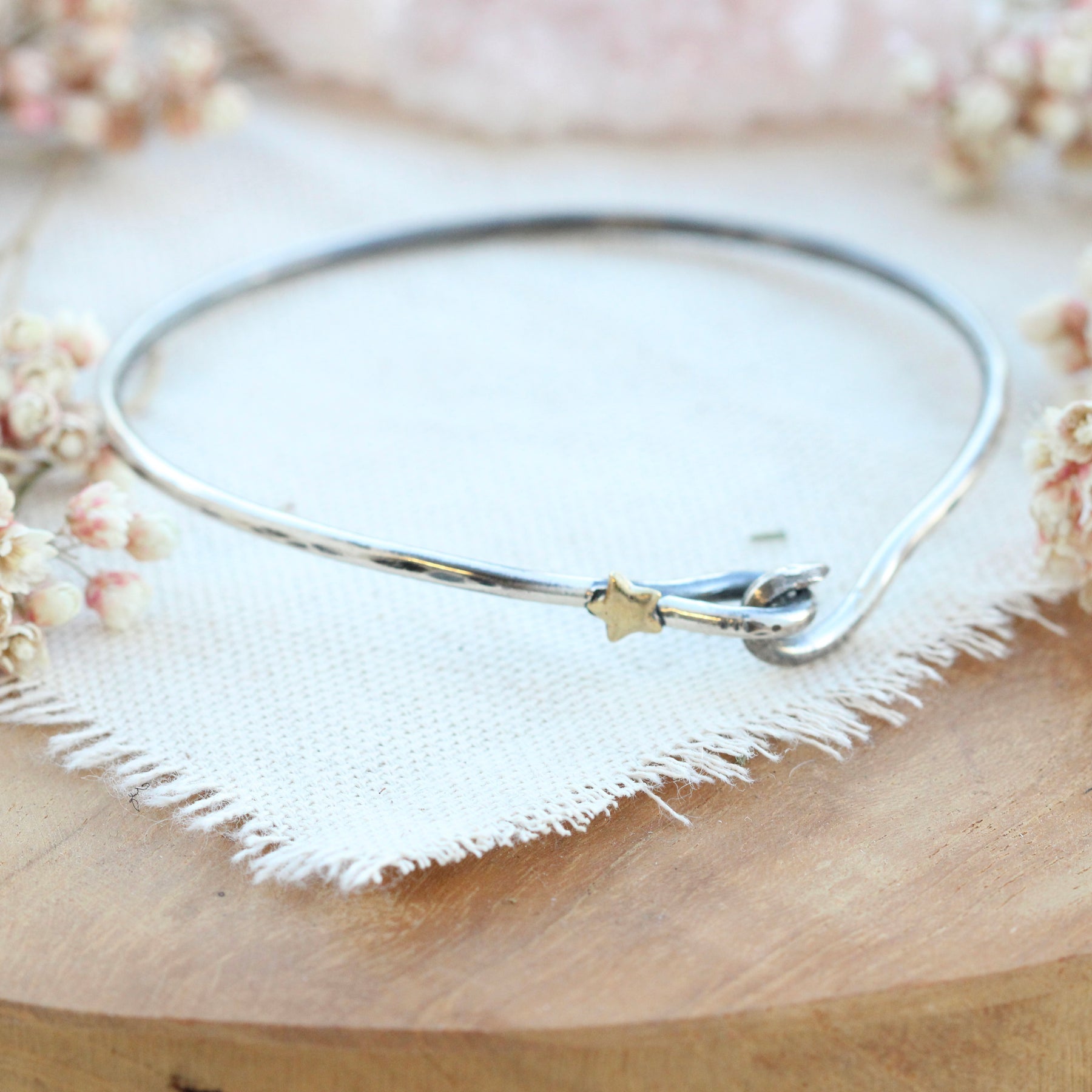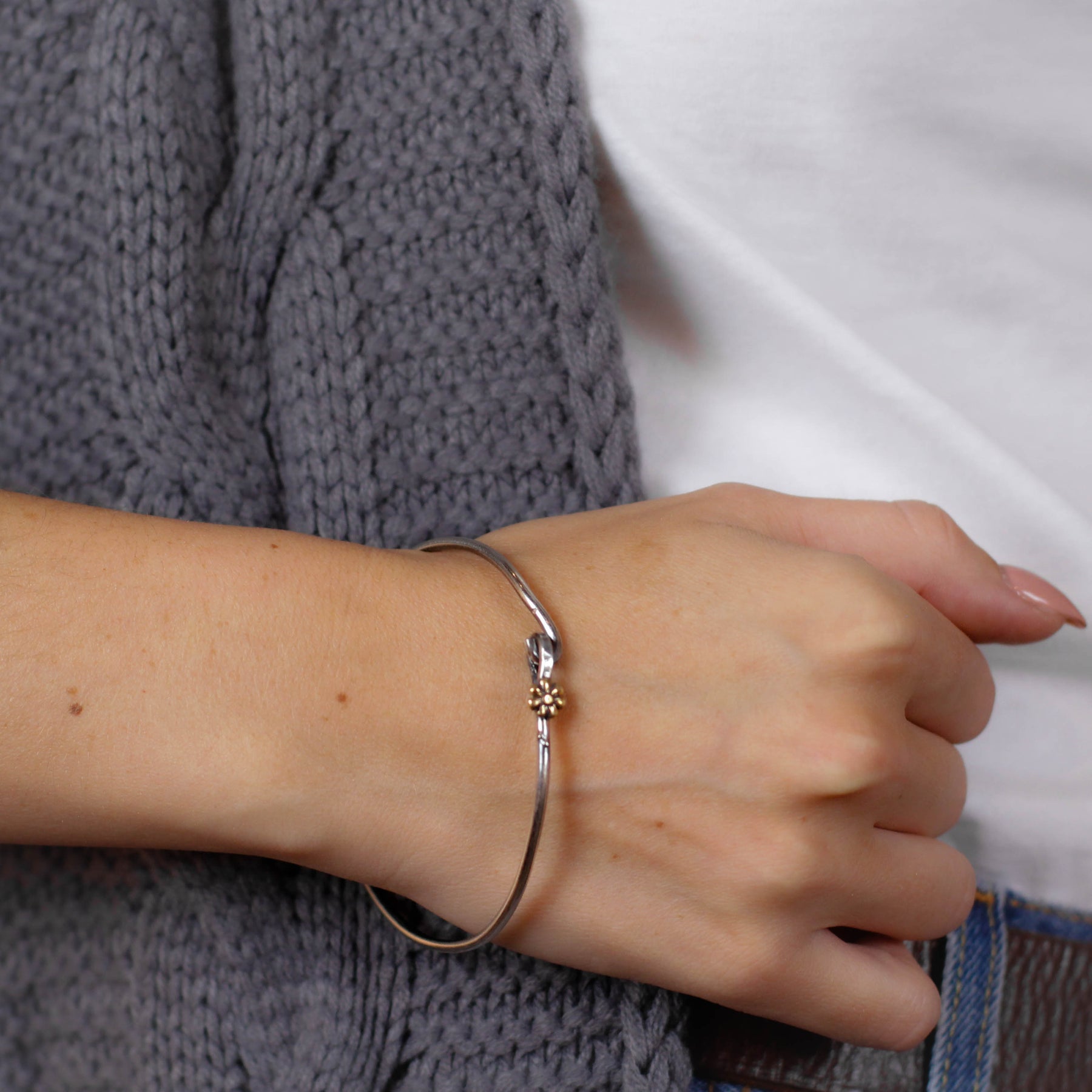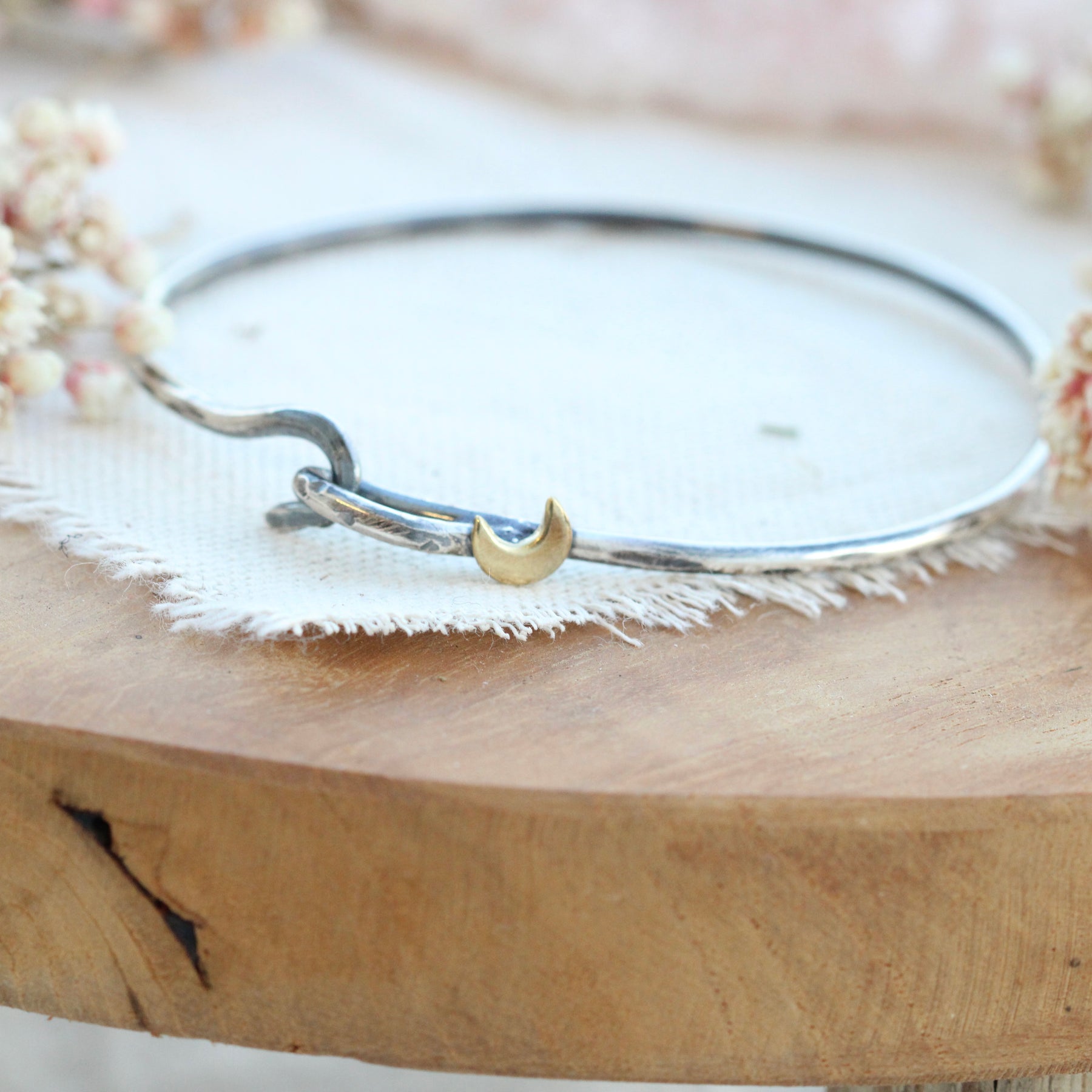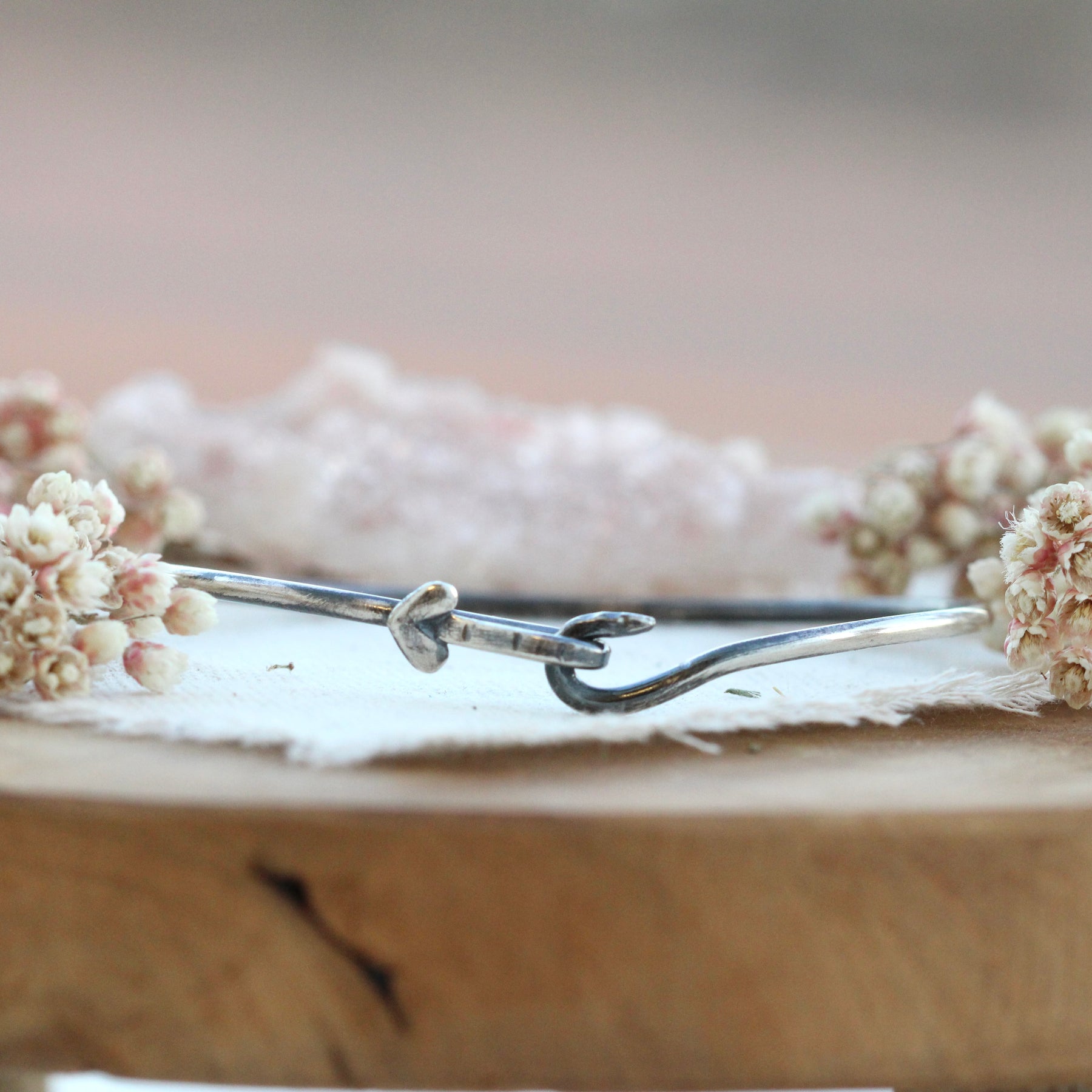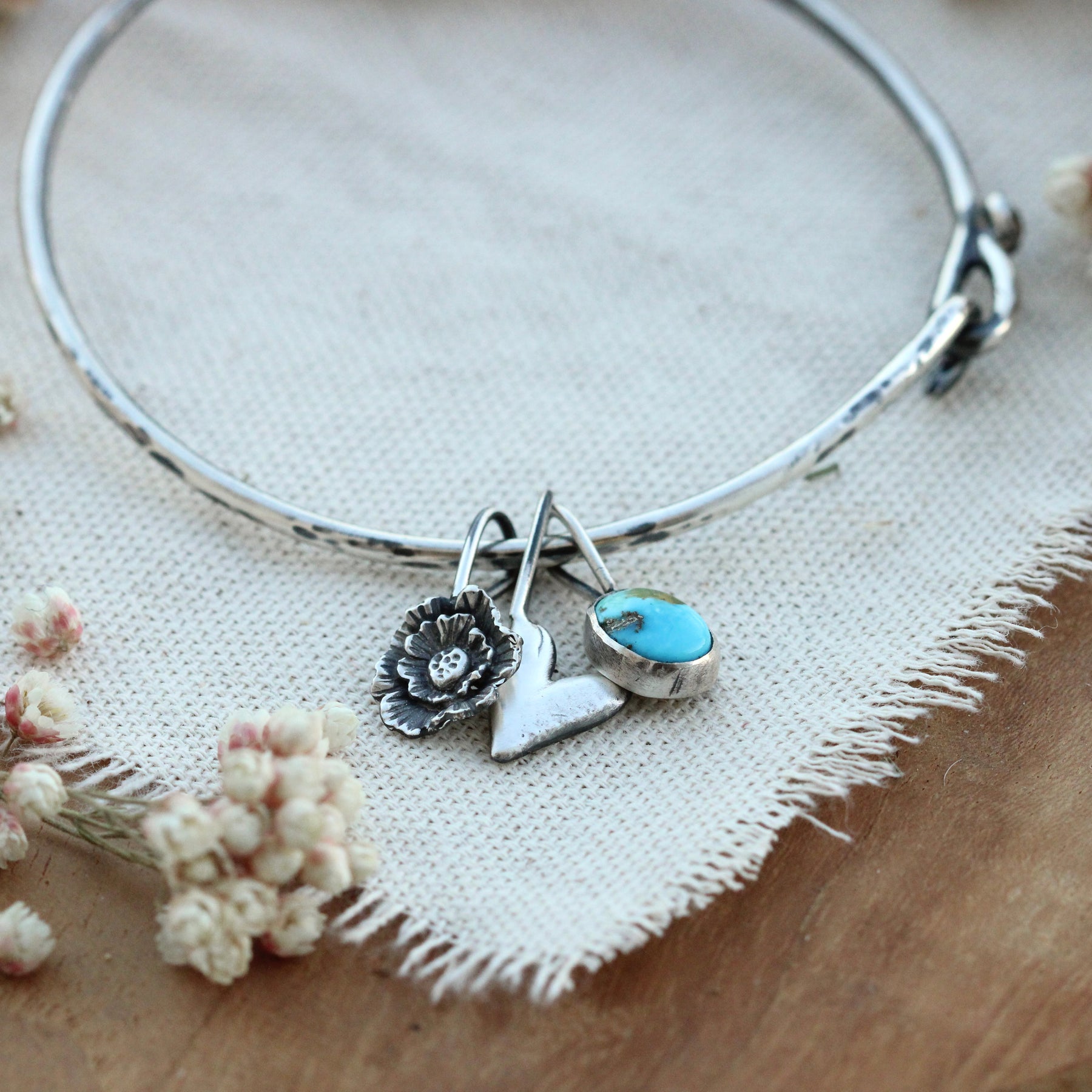 Classic Charm Catcher Bangle
Made to Order. Typically ships within 1-2 weeks
A perfect non traditional charm bracelet!
Our sterling silver Charm Catcher bangle is beautiful on it's own but it is made so it can open and close allowing you to add charms.
Choose from a star, moon or heart accent, carved from golden bronze. 
The bracelet is made of sterling silver and has an inside diameter of 2.5". 
All of the charms in our Storyteller collection can be used on this bangle.
The last photo shows an example of how the bangle looks with charms.