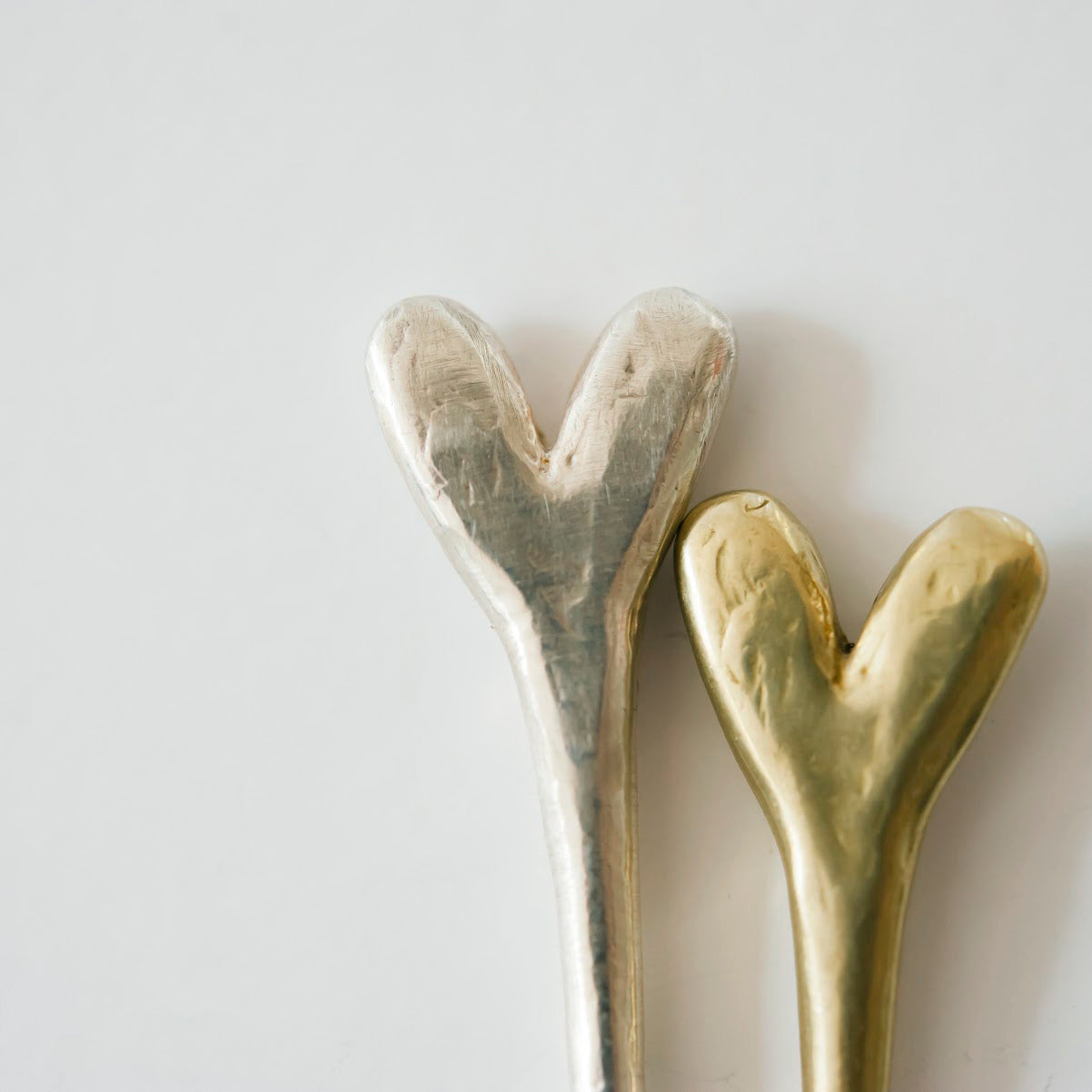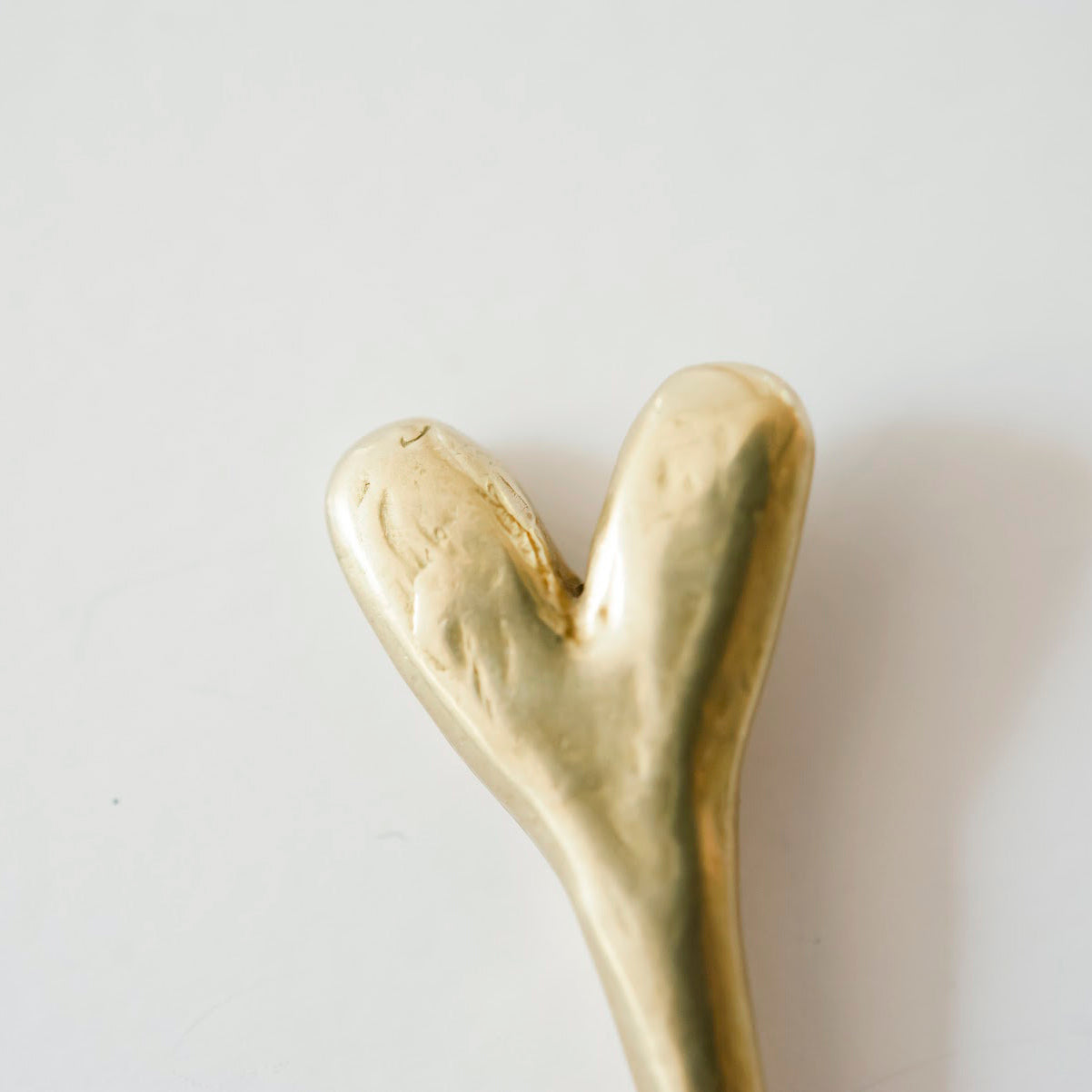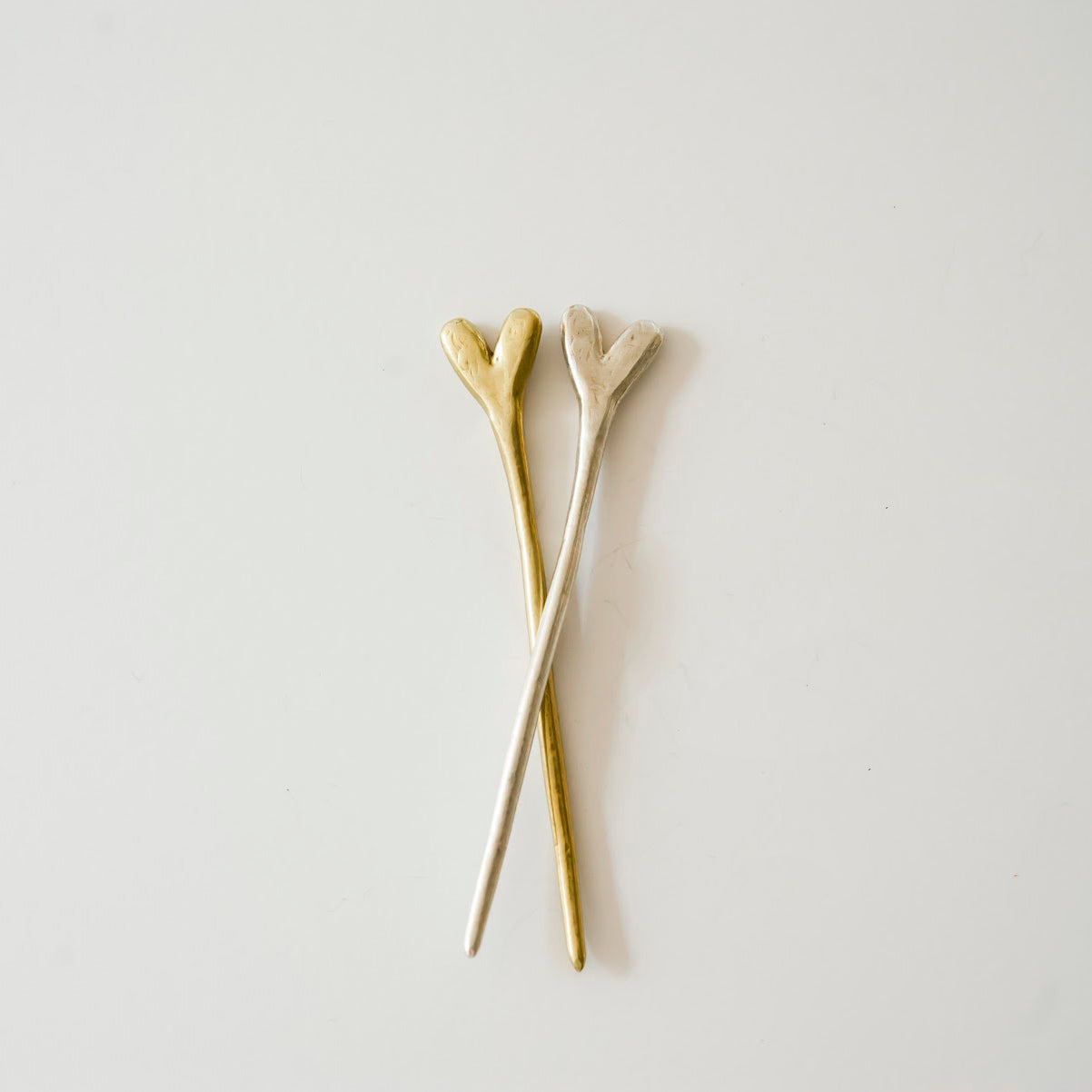 Sculpted Heart Hair Stick
Made to Order. Typically ships within 1-2 weeks
I fully believe just because something is functional doesn't mean it can't be beautiful.
This is the thought behind my hand sculpted solid bronze hair sticks.

I constantly am putting my hair up in a messy bun.

Sometimes because I am playing with fire at my workbench. Sometimes because I am cooking a yummy meal. Sometimes because my baby girl is trying to pull it.  Sometimes it's just bugging me when it's down. Let's face it my hair is always up.

Usually I just reach for whatever is handy to pin it up: pens, paintbrushes, twigs (Yes, I've been that desperate before.)
One day at my work bench I was searching for something to tie it up with and I decided why not make something pretty... and so my hand sculpted hair sticks were born!
*The DETAILS

The heart measure about 5/8" across.

The whole hair sticks is about 4 inches long.

These hair sticks are completely solid and seamless.
(The heart is not hollow and seamlessly continues down to the stick portion.)

The bronze stick is made of 90% copper and 10% tin alloy. 
The silver stick is made of sterling silver.