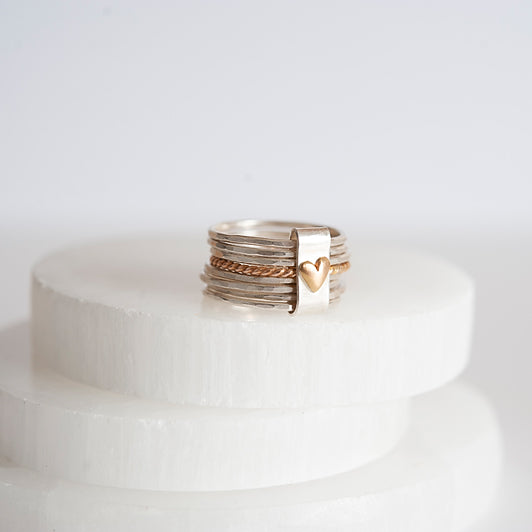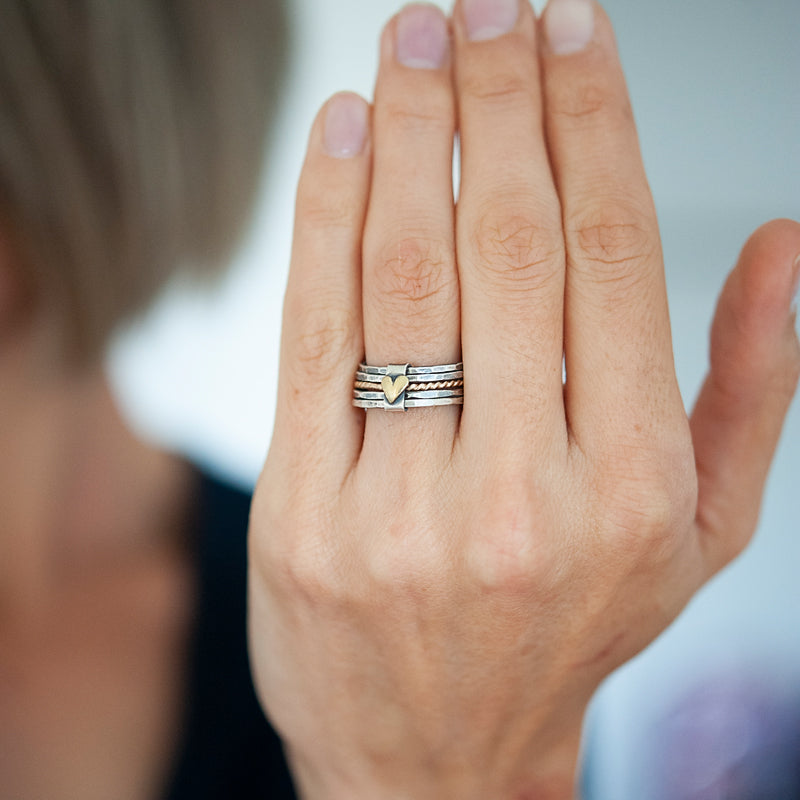 14k gold and sterling silver Bound By Love Mixed Metal Ring Set
Made to Order. Typically ships within 1-2 weeks
The love in a family is strong and deep.
We are bound by love.
Let this ring be a reminder of that love.
*The DETAILS

The bands are made from sterling silver. and 14k gold. 
The heart is 14k gold.
The rings are bound together by a sterling silver binder adorned with a solid 14k gold heart.
This price shown is for three rings. (two sterling silver and one 14k gold) . The price increases by $15 for each additional silver ring added. Maximum number of sterling silver rings is 10.