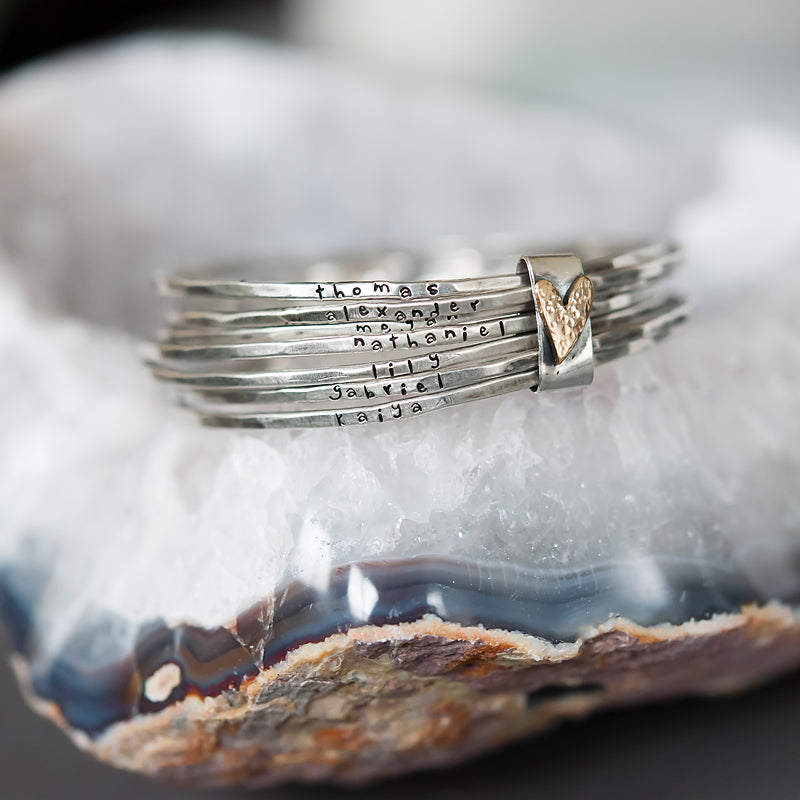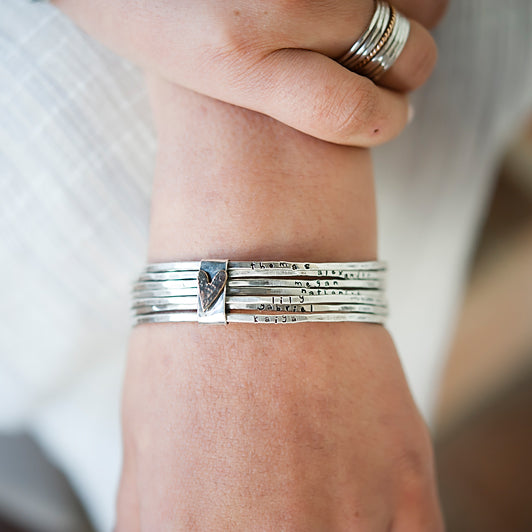 Bound by Love Hand Stamped Sterling Bangle Set
Made to Order. Typically ships within 1-2 weeks
Family is all about love.                                                                                                     
We support each other, we forgive each other, we are there for good times and bad.   
We are Bound by Love.
*THE DETAILS

These beautiful bangle bracelets are made of hand forged sterling silver and bound together with a gold filled heart.
The price reflects 3 bangles.  You can choose to have up to 10 bangles in your set.
Customize each bangle with a name, word of faith or encouragement or something special to you.  
Interior opening diameter is 2.5".