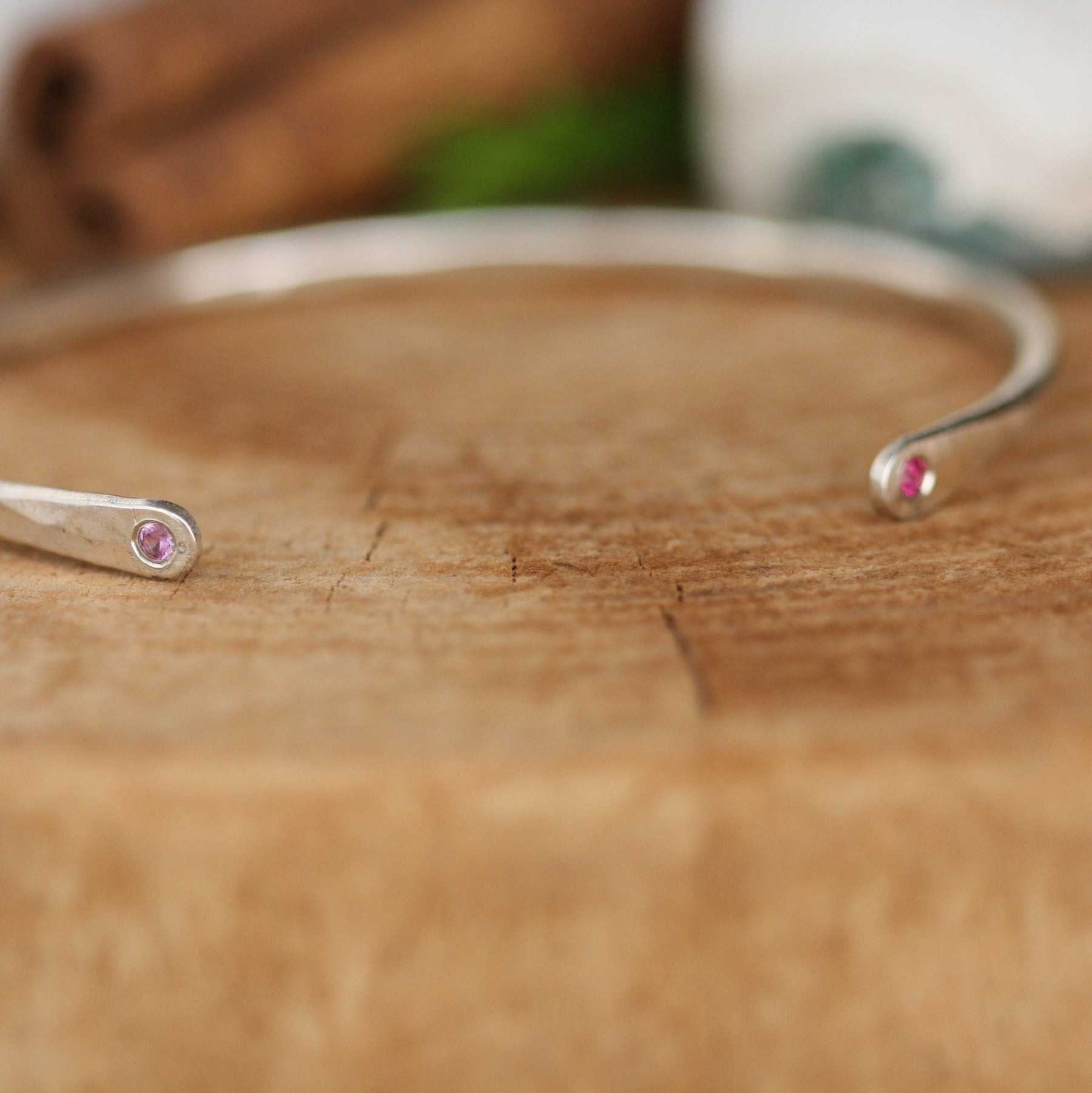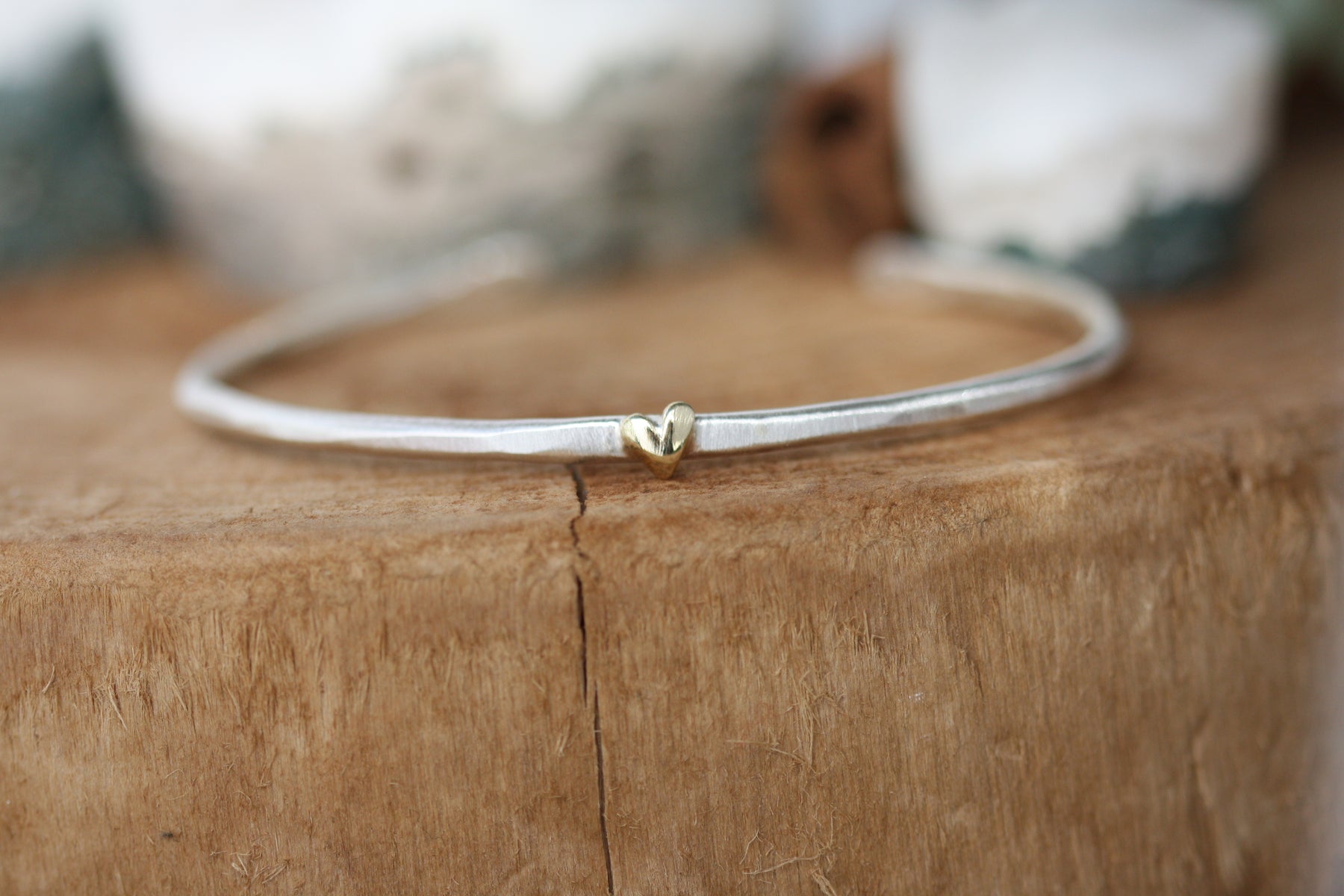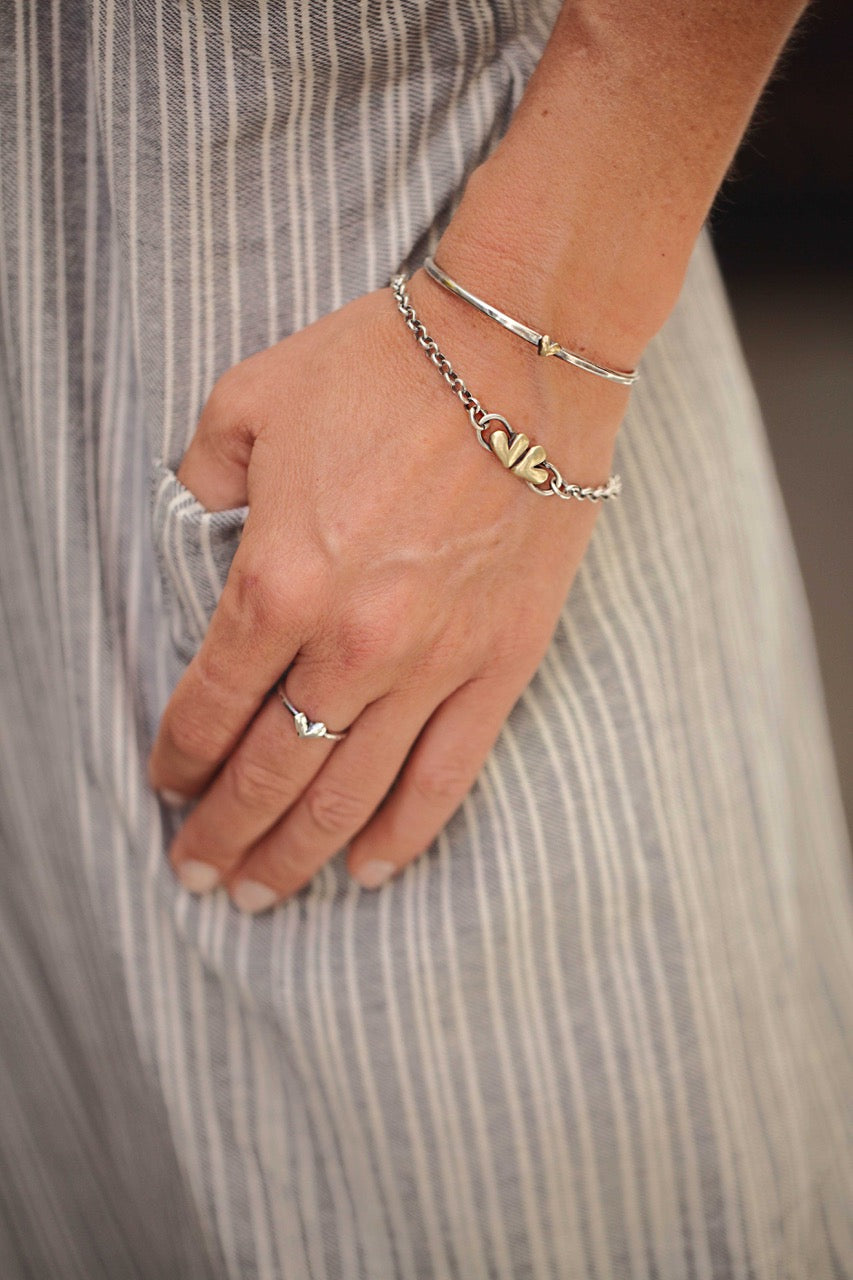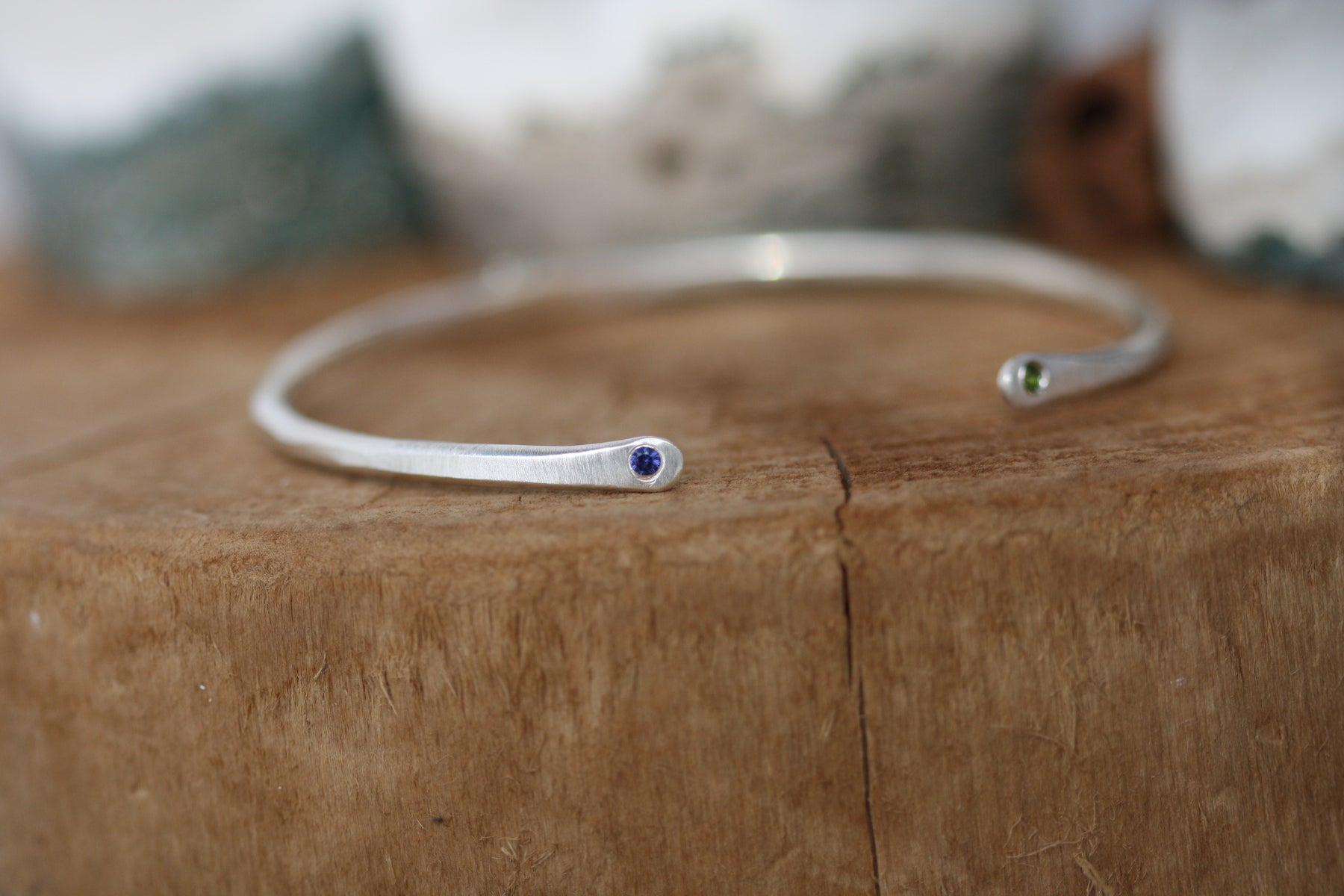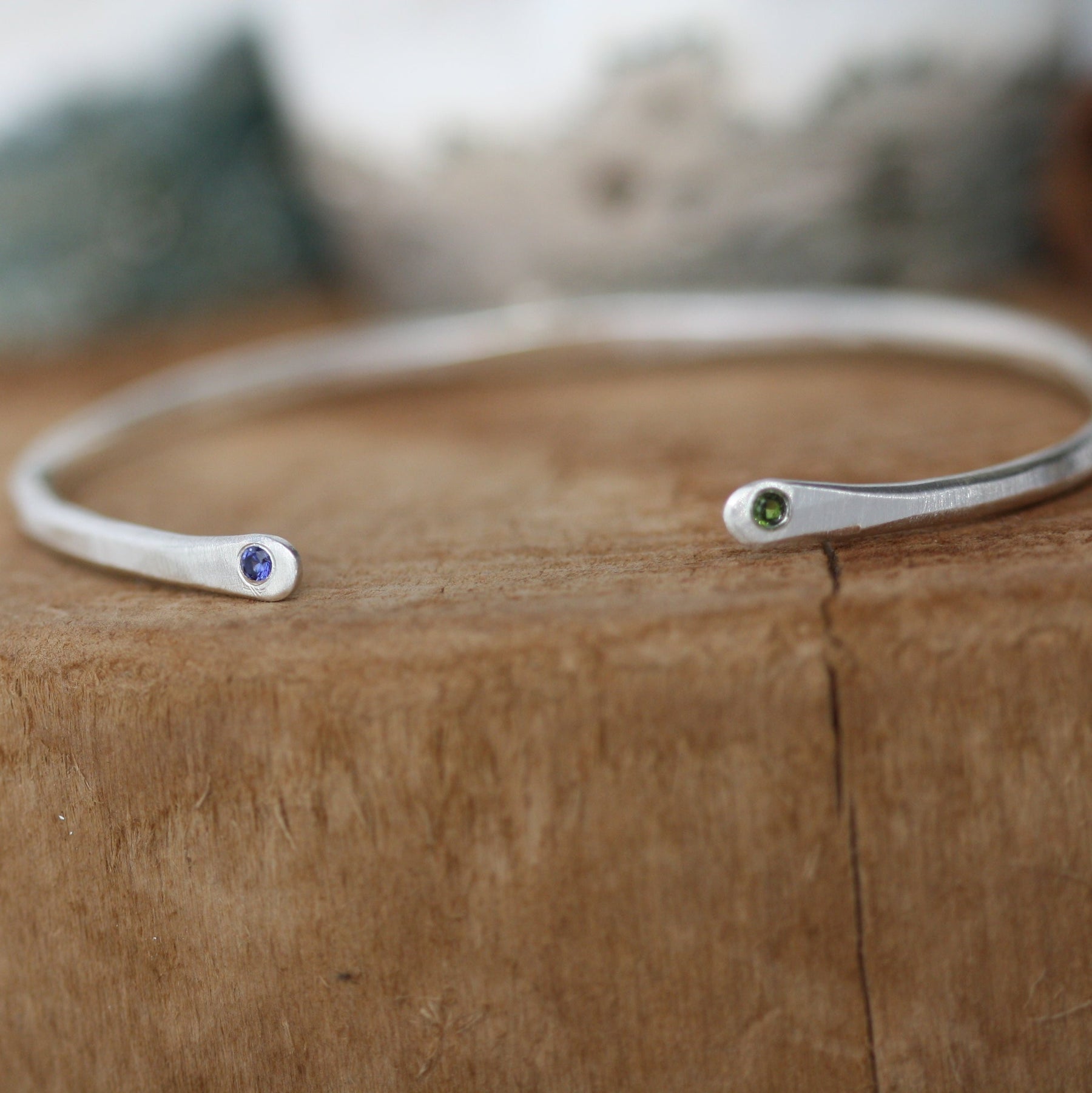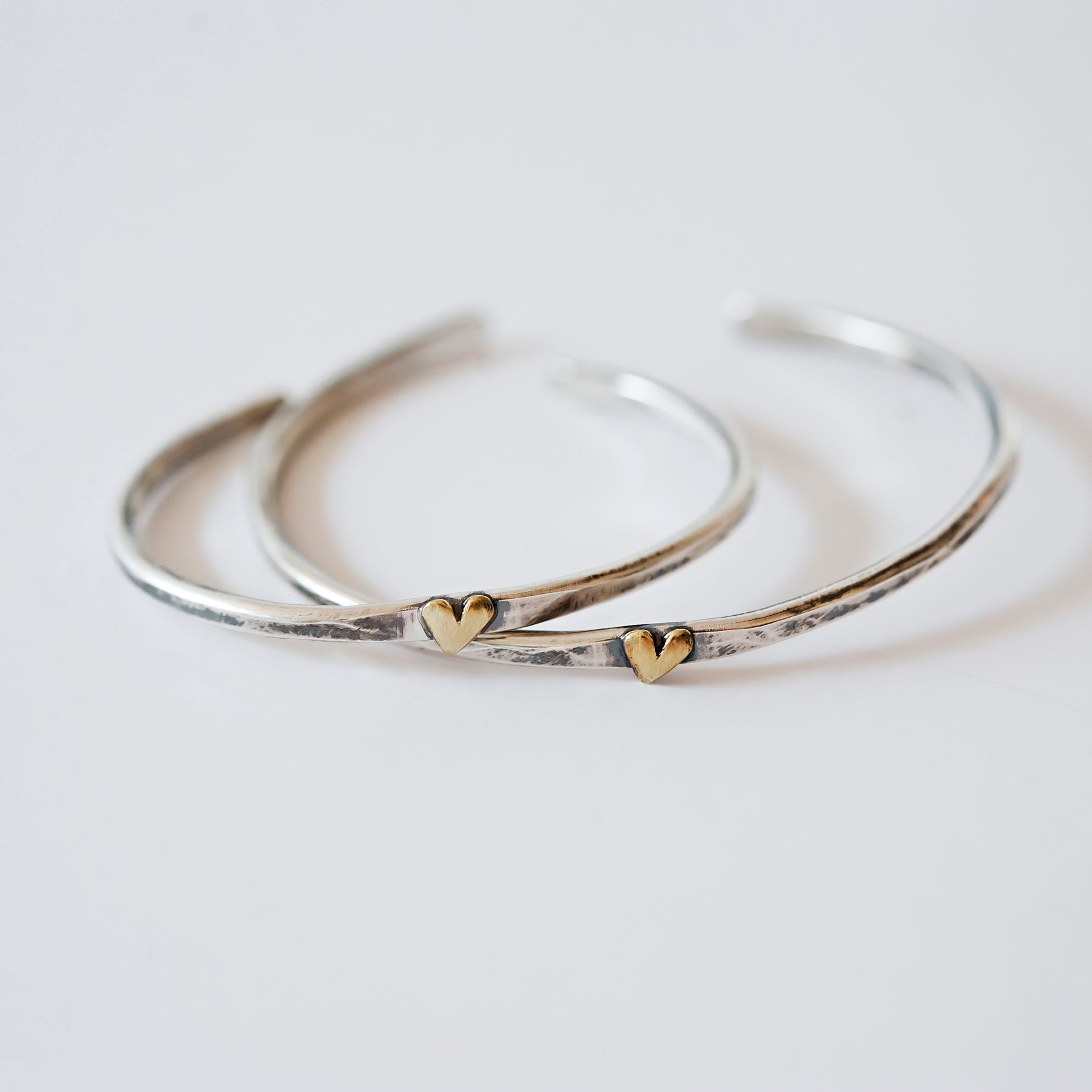 Birthstone Stacking Cuff Bracelet
Made to Order. Typically ships within 1-2 weeks
"The most valuable possession you can own is an open heart."                                                                                                                          -Carlos Santana
Wear your heart on your sleeve with this lovely stacking cuff bracelet.               
Choose a stone that represents you or someone you love with all of your heart.
*The DETAILS

The cuff is made from thick sterling silver wire
The center of the cuff is adorned with a hand sculpted bronze heart 
Each end of the cuff will be set with a gemstone of your choice.
*All stones are lab created, please contact us for a price quote if you are interested in natural gemstones. 
SIZING:
X-Small-  5.25 Inches (good size for a young girl)                                                        Small-  5.5 Inches
Medium-  5.75 Inches  (average size most commonly ordered)
Large-  6 Inches