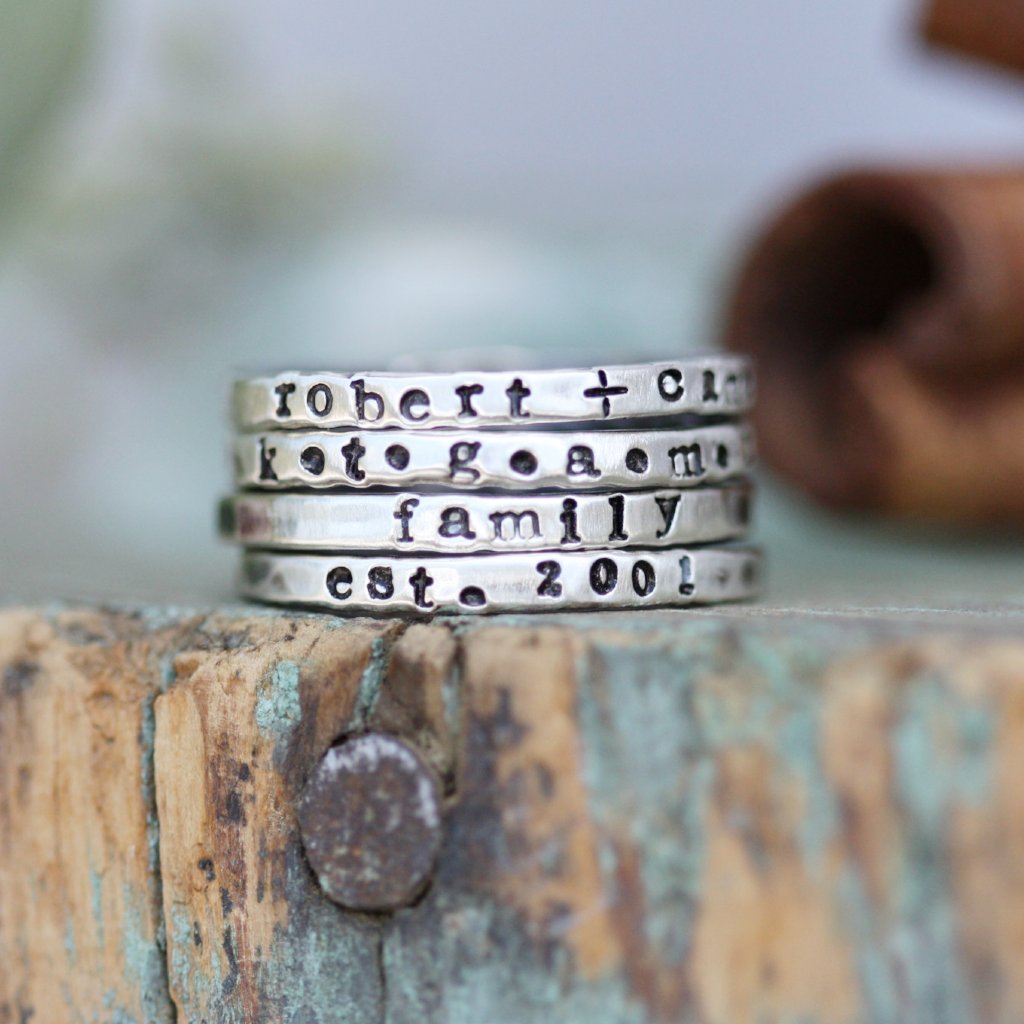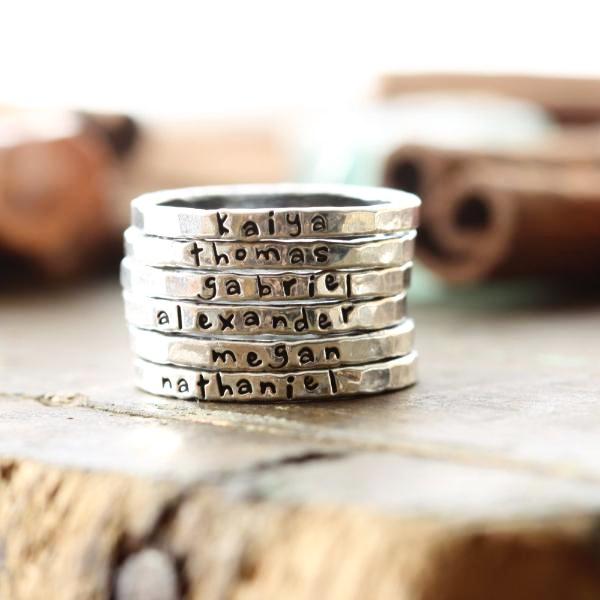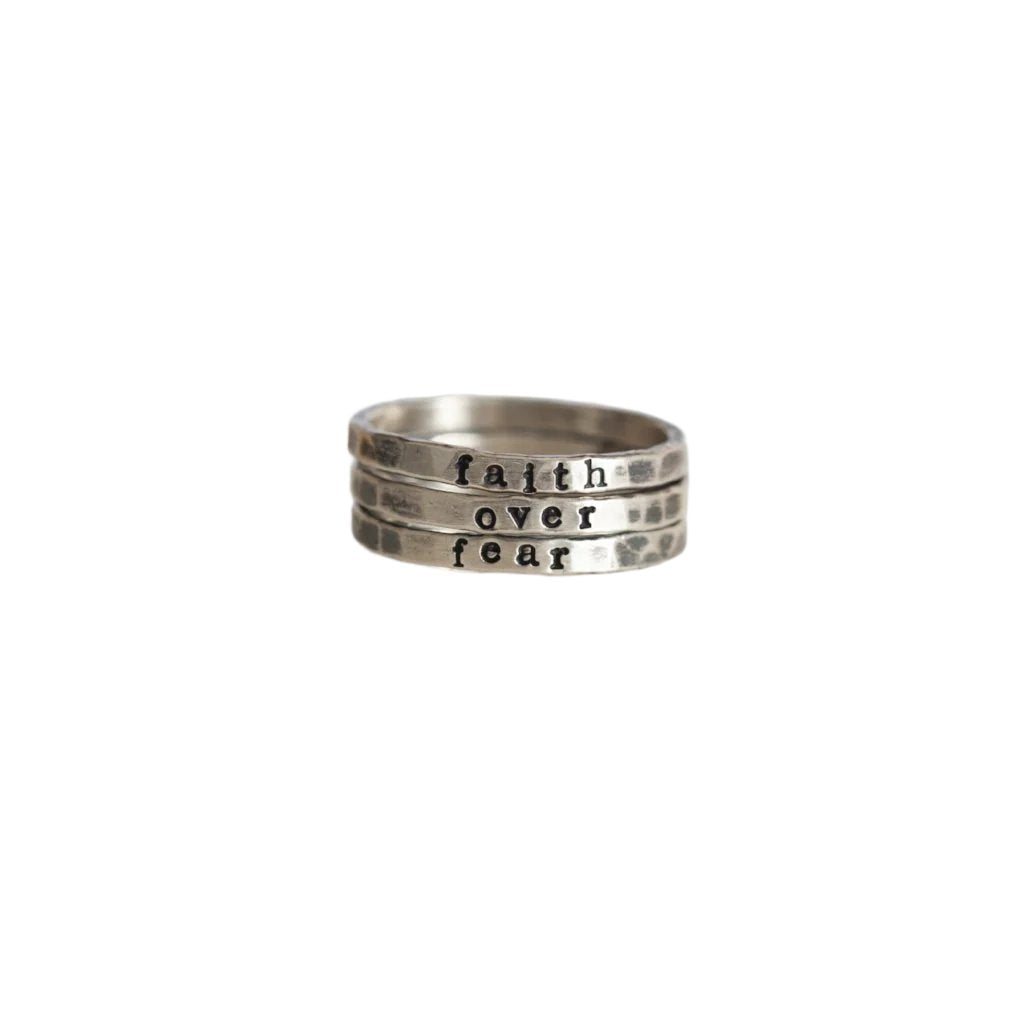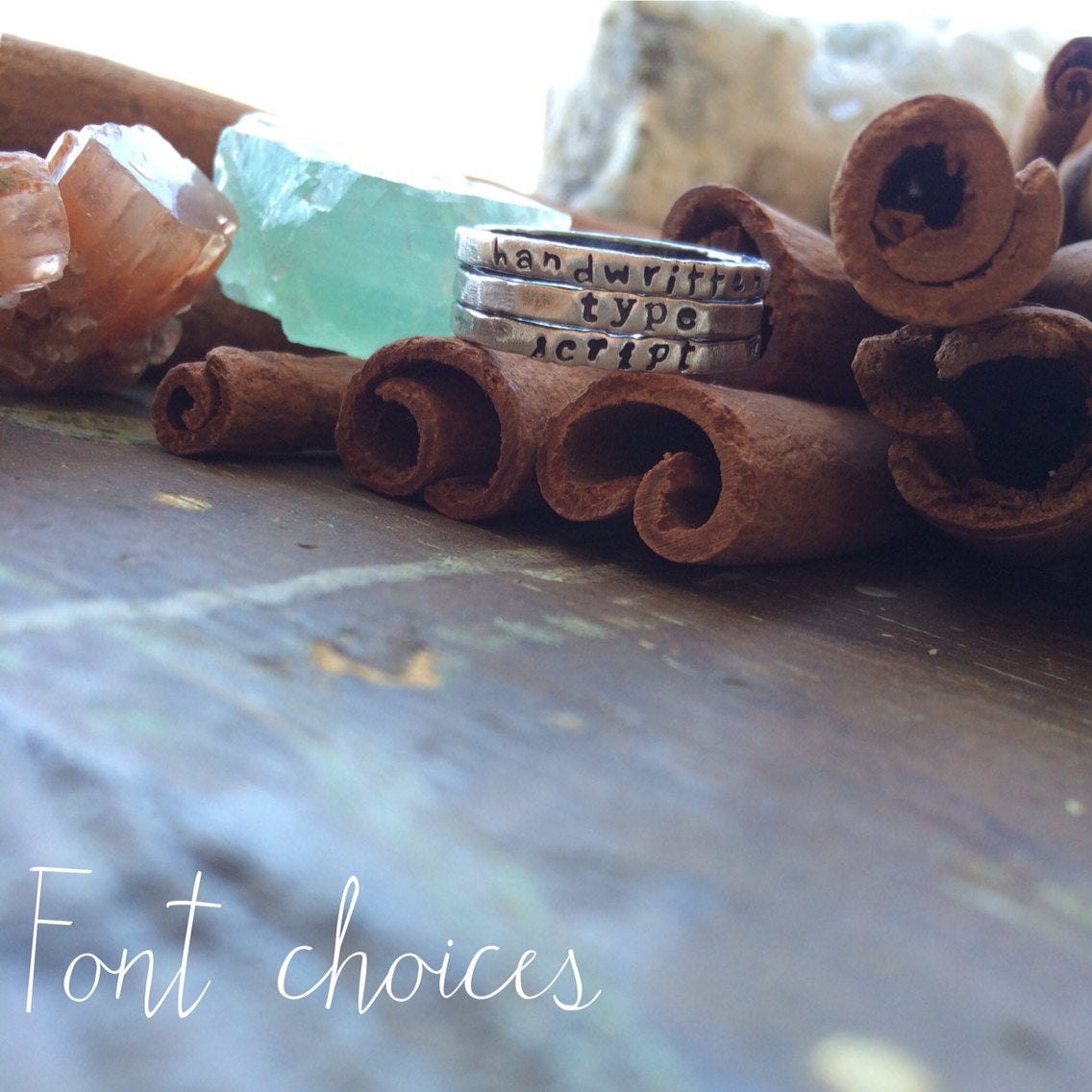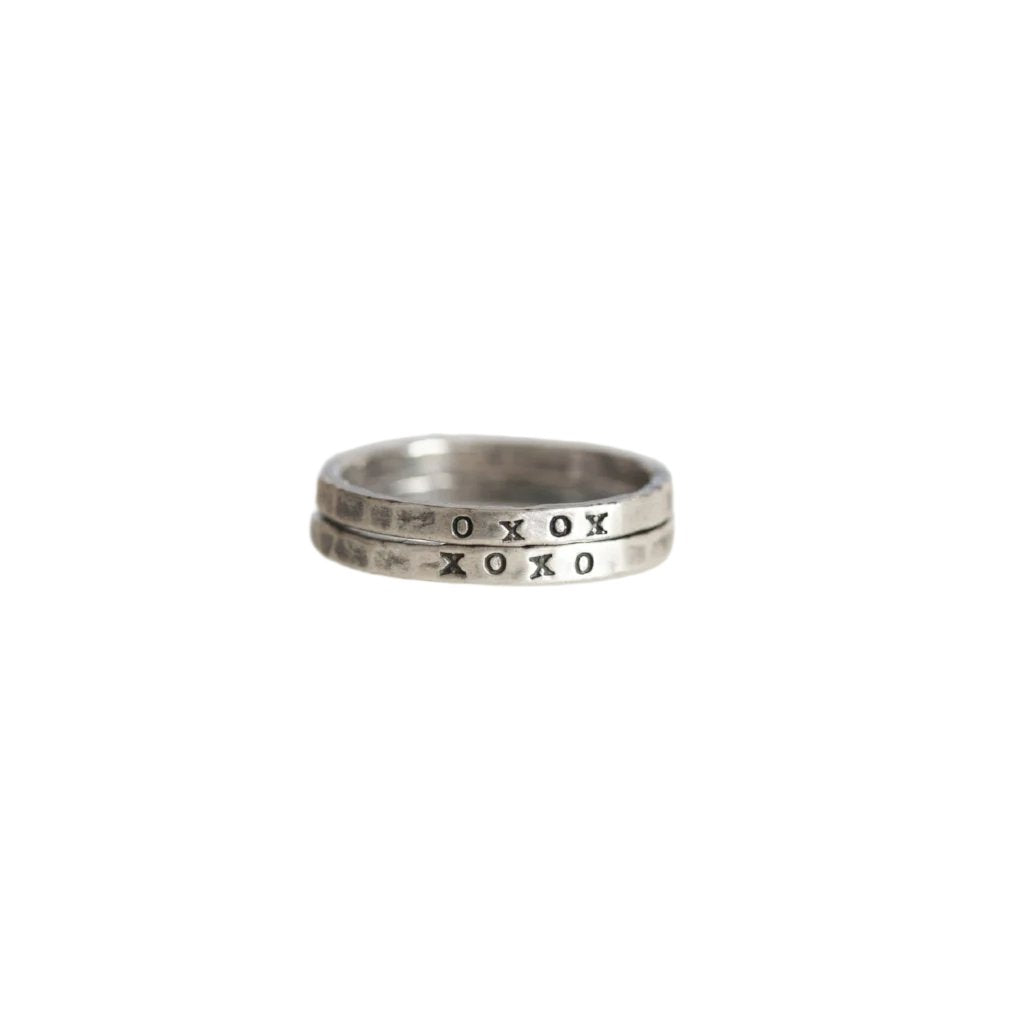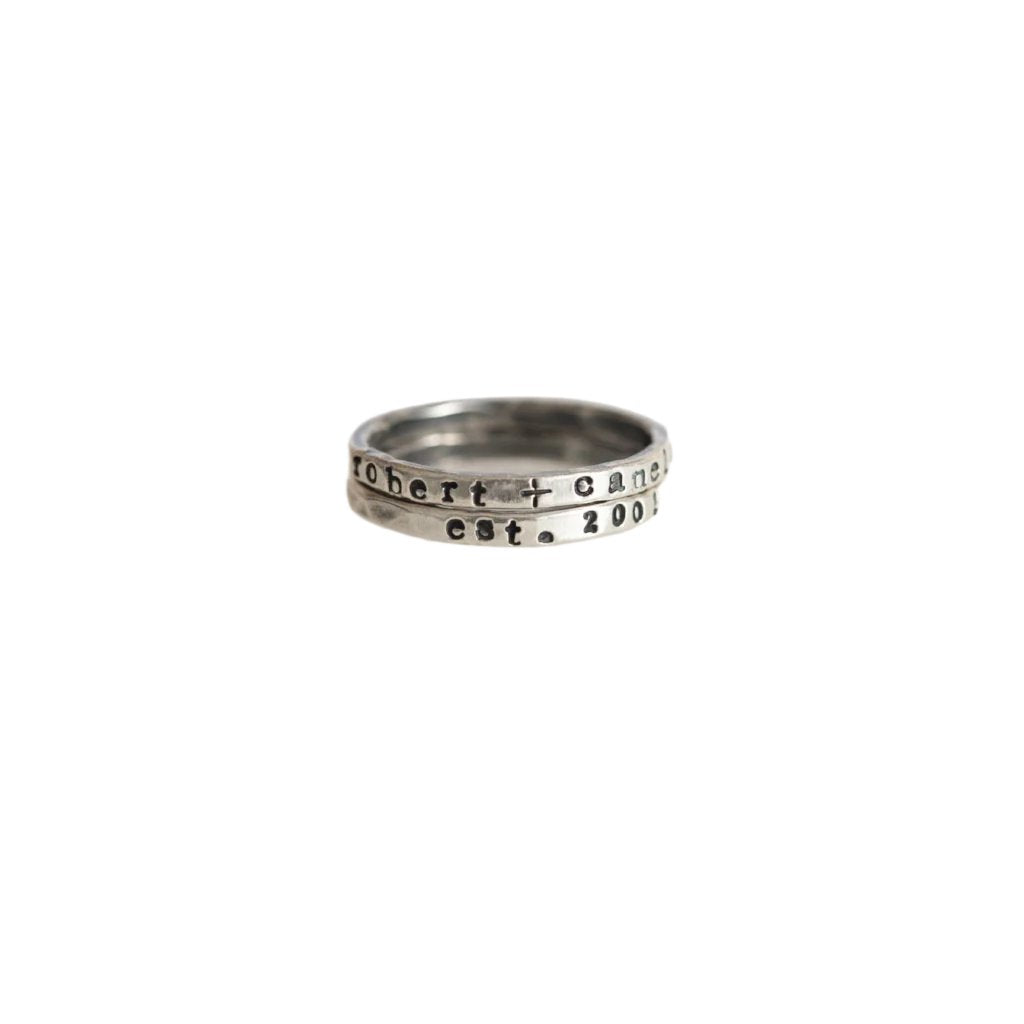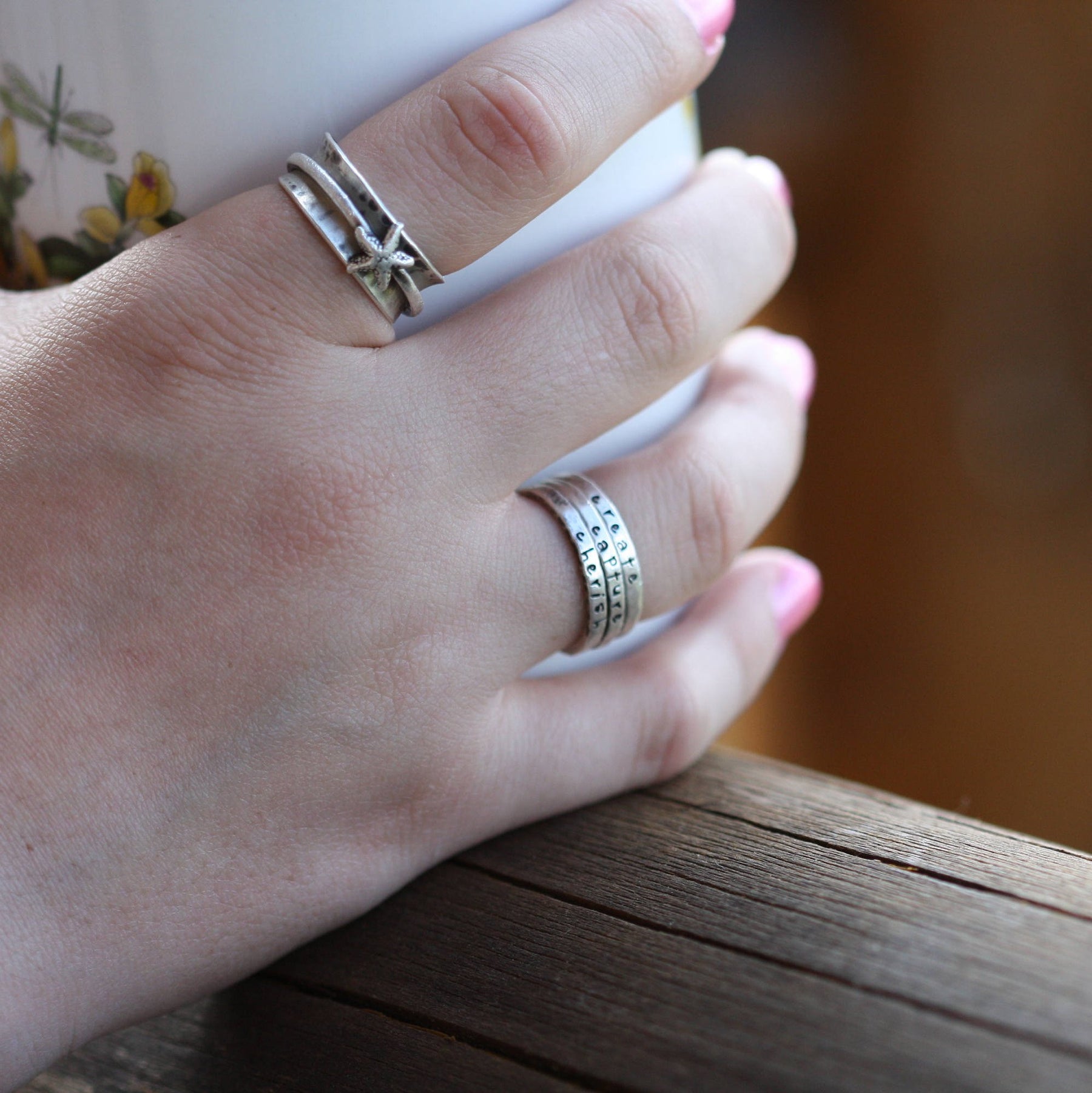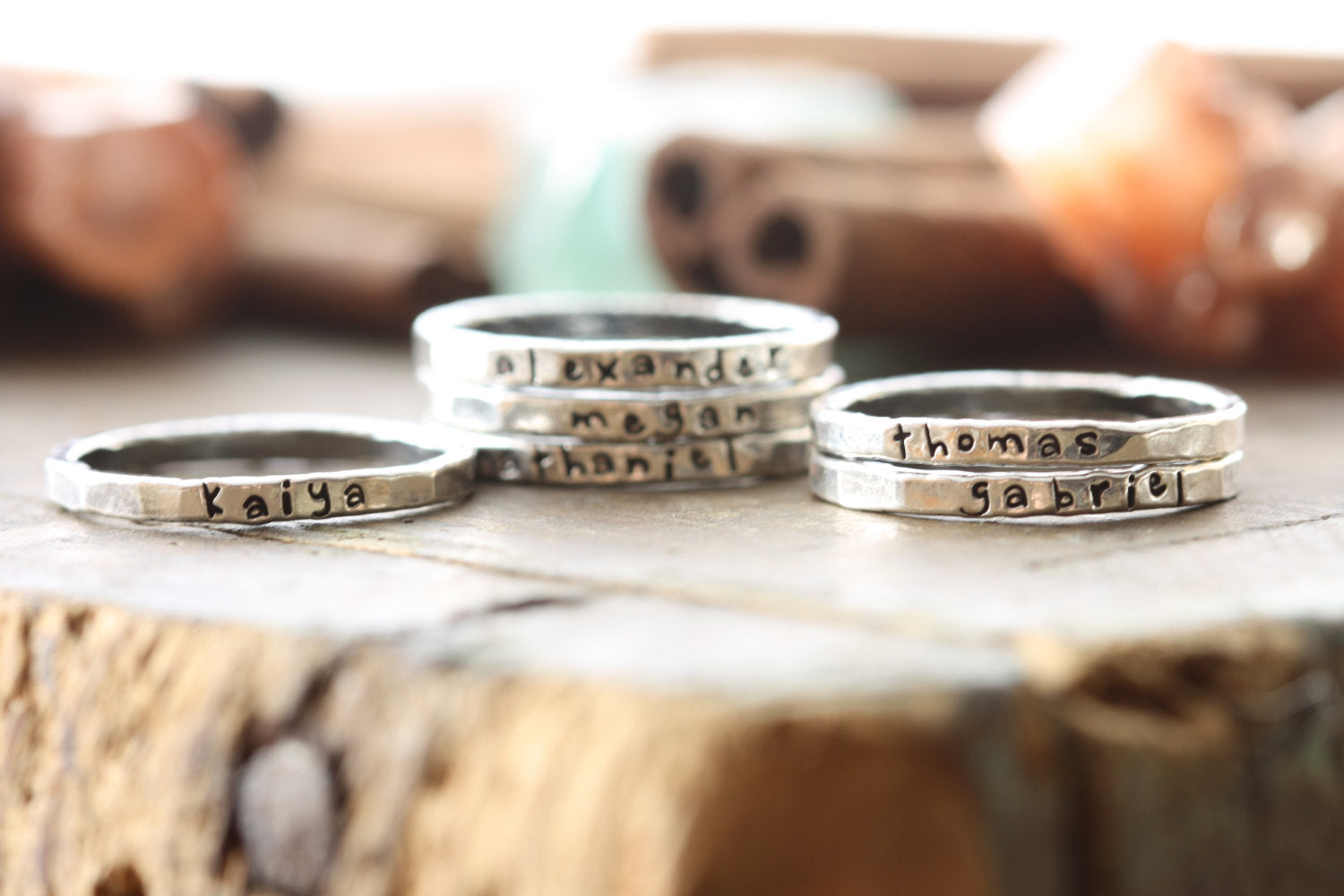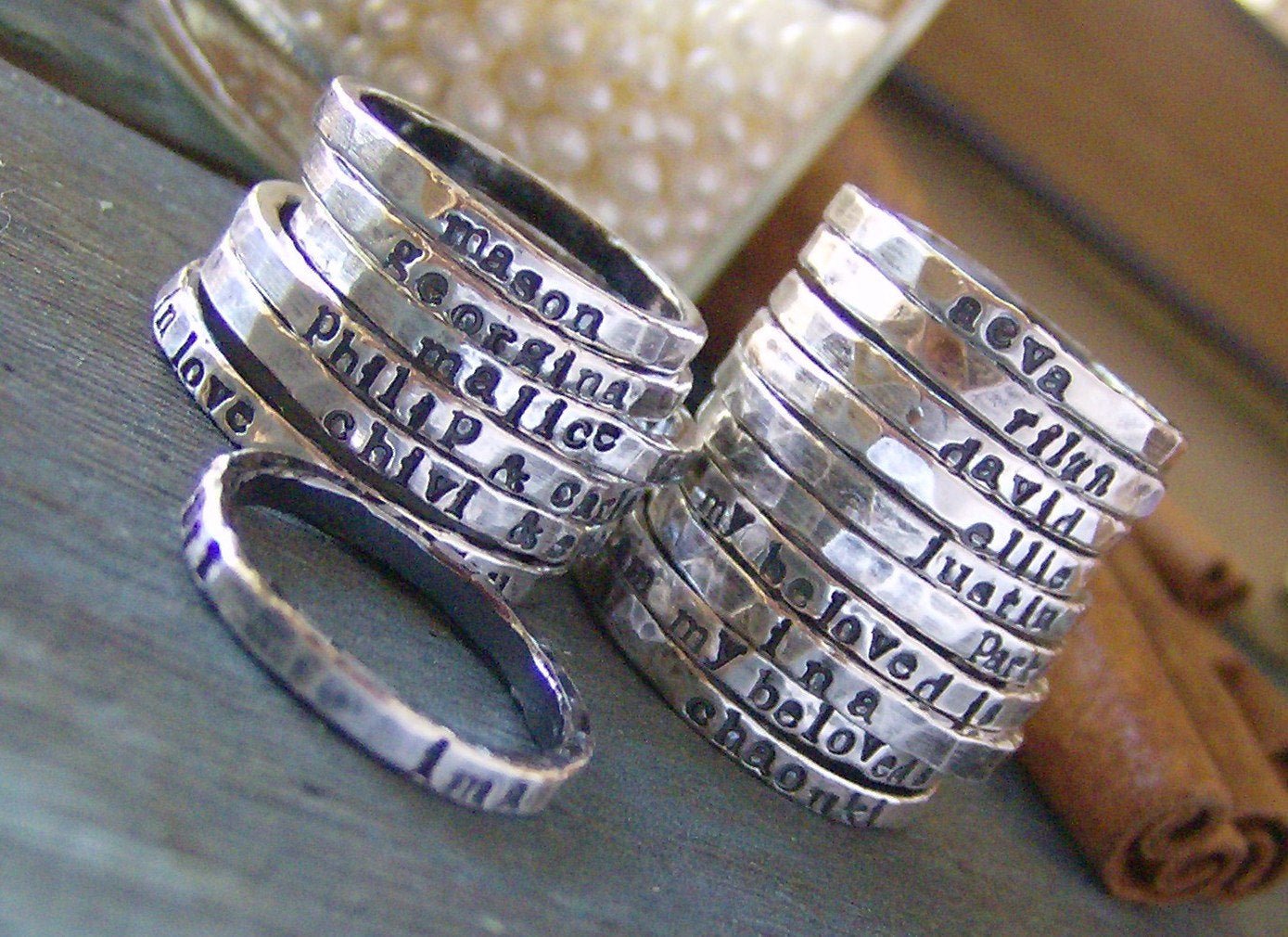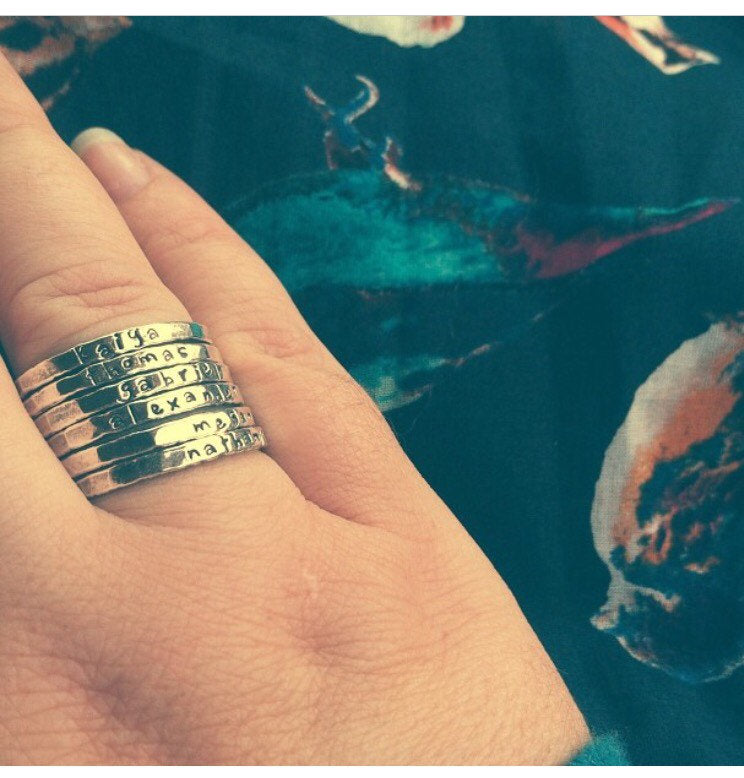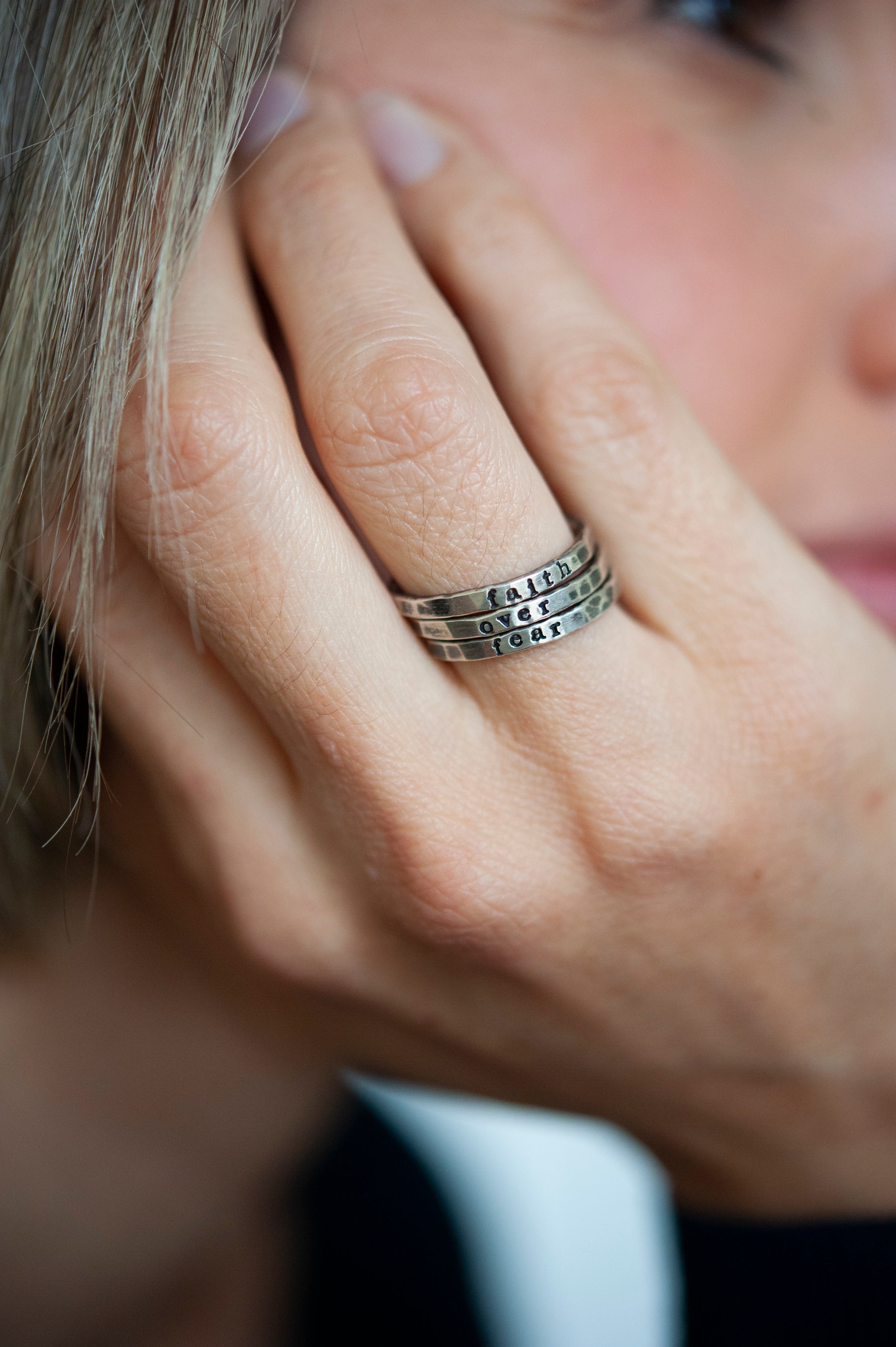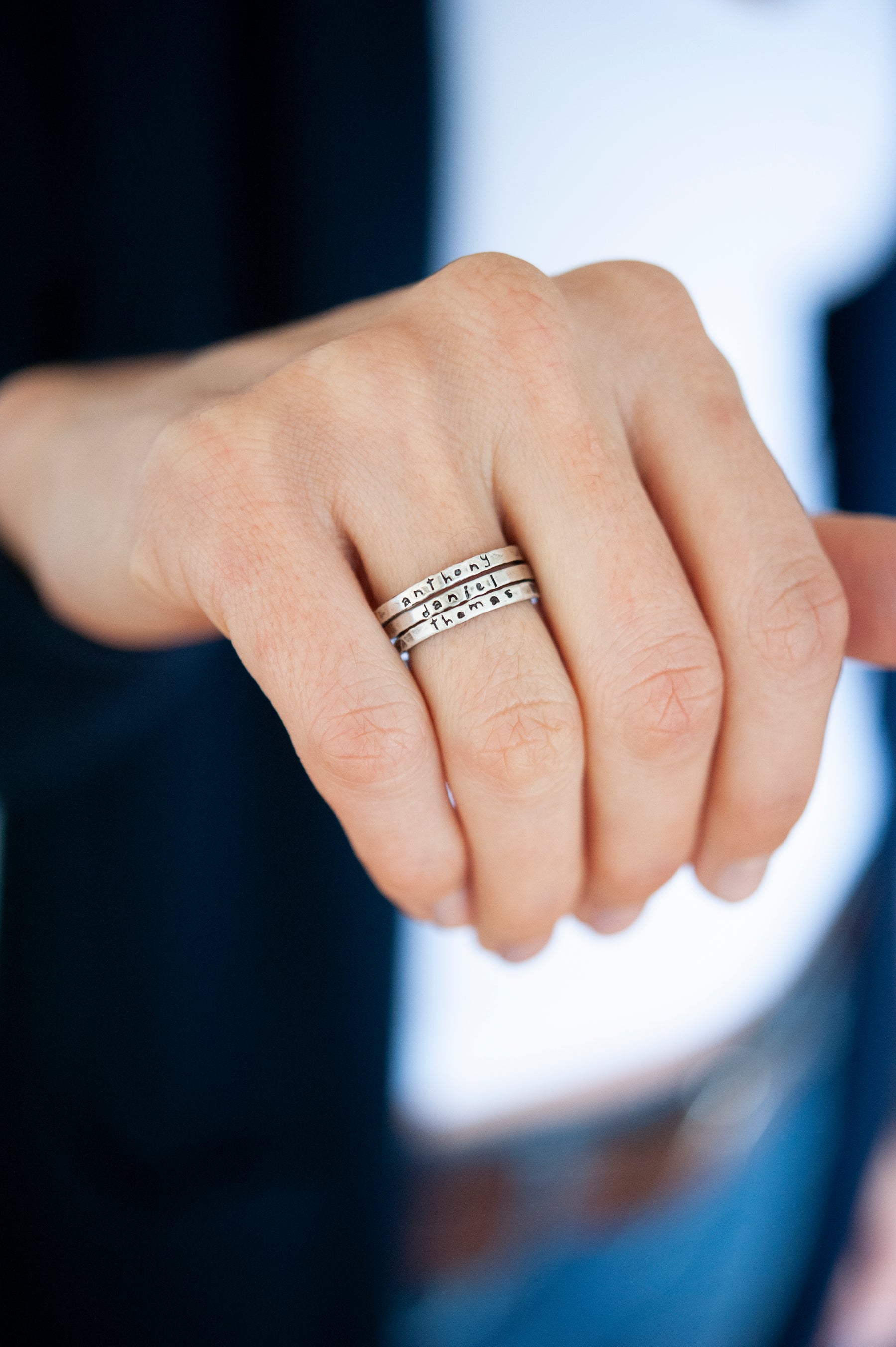 Silver Stamped Stacking Rings
Made to Order. Typically ships within 1-2 weeks
Your heart is full of memories of lazy Sundays and snuggles, sweet giggles born from tickle wars, and the sound of tiny little feet dancing through the kitchen while you cook. 
Whether they are tiny and still calling you Mama, or grown and chasing their dreams, or beside you on life's journey, wear their names on your rings and keep the special memories, and love close to you always.
Personalize your own set of sterling silver stackable custom stacking rings using the drop down menus.
All letters are lower case as an intentional whimsical design feature.
We also have numbers available so you can choose to have your rings customized with  a name, or a date, or a set of coordinates.
Each ring measures approximately 2mm.  The font is 1.5mm. 
 *If you plan on wearing More than 2 rings, please consider increasing your ring size between a quarter to a half size.