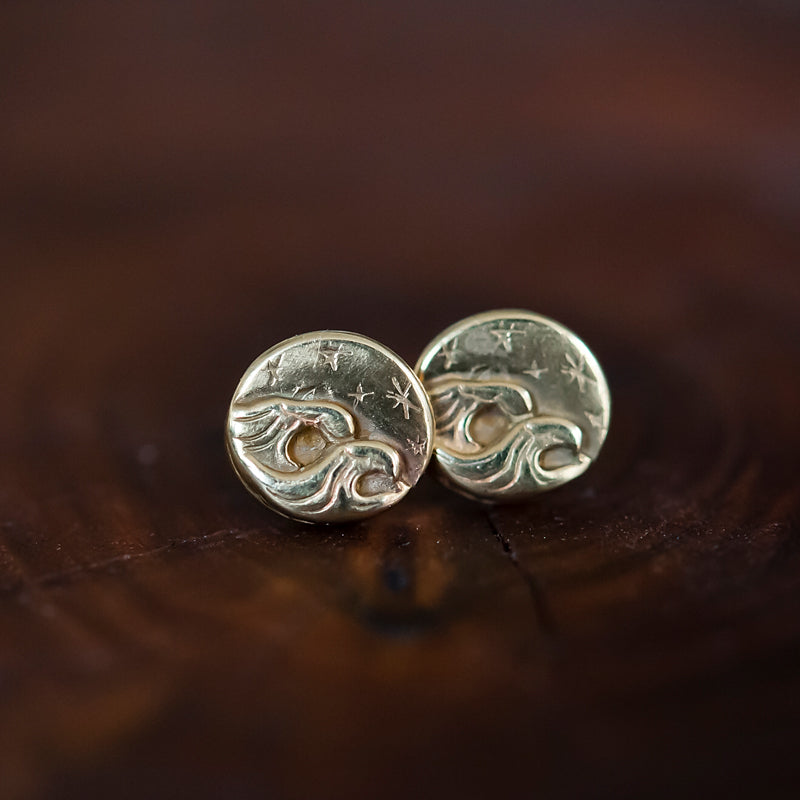 Midnight Ocean Adventure Earrings
Made to Order. Typically ships within 1-2 weeks
Do the Mountains Call to you?
Does the Sea sing to your Soul?
Do you long to feel the soft earth and cool grass under your bare feet as you gaze up at the star filled night sky?
This Collection is designed for those who embrace their Wanderlust Spirit and are brave enough to explore the world.
Keep those adventures and Sacred memories close to you always when you wear your Ocean Earrings.
*The DETAILS
The earring posts are made of sterling silver.

The sweet little Ocean scene is hand carved, cast in fine golden Bronze and is our exclusive design.