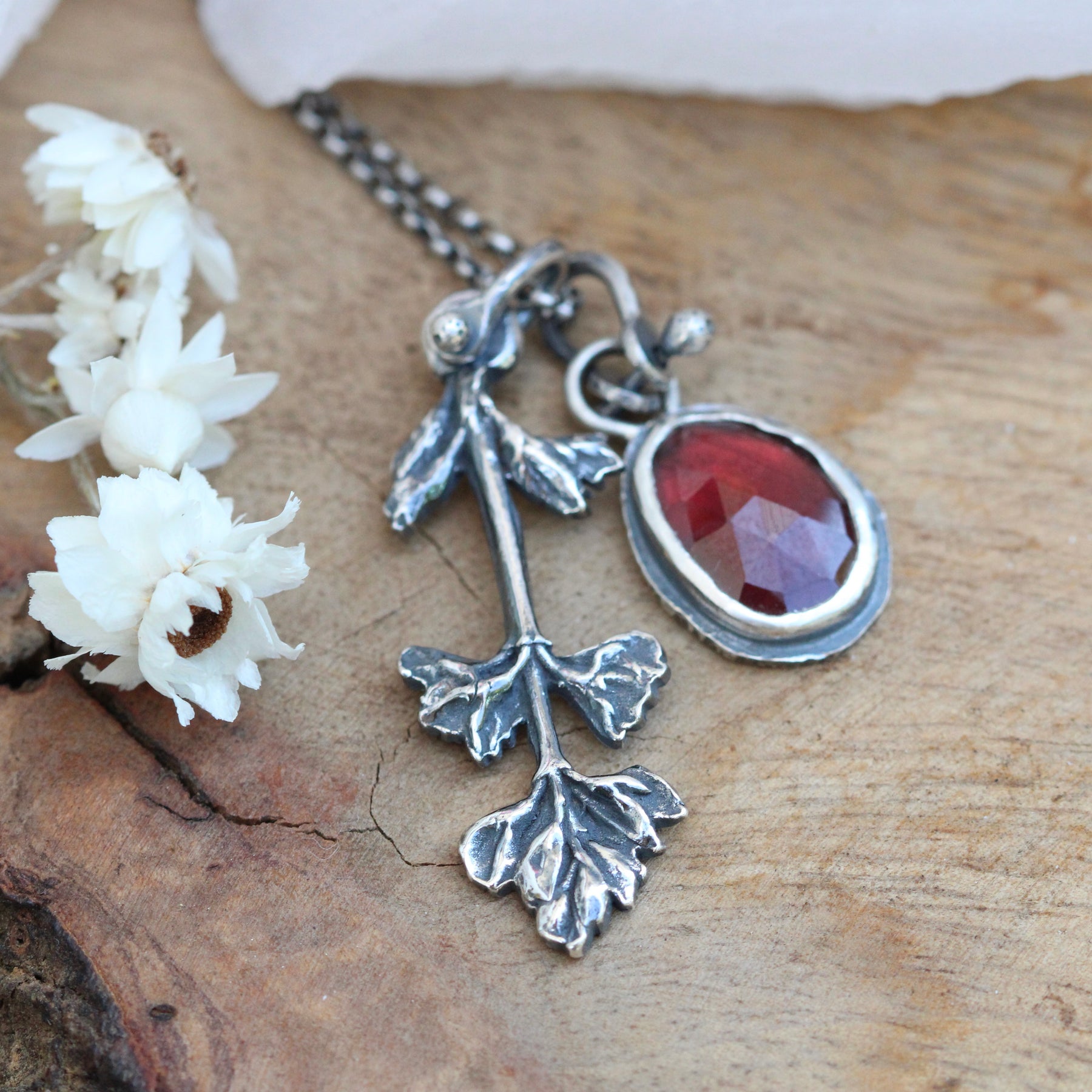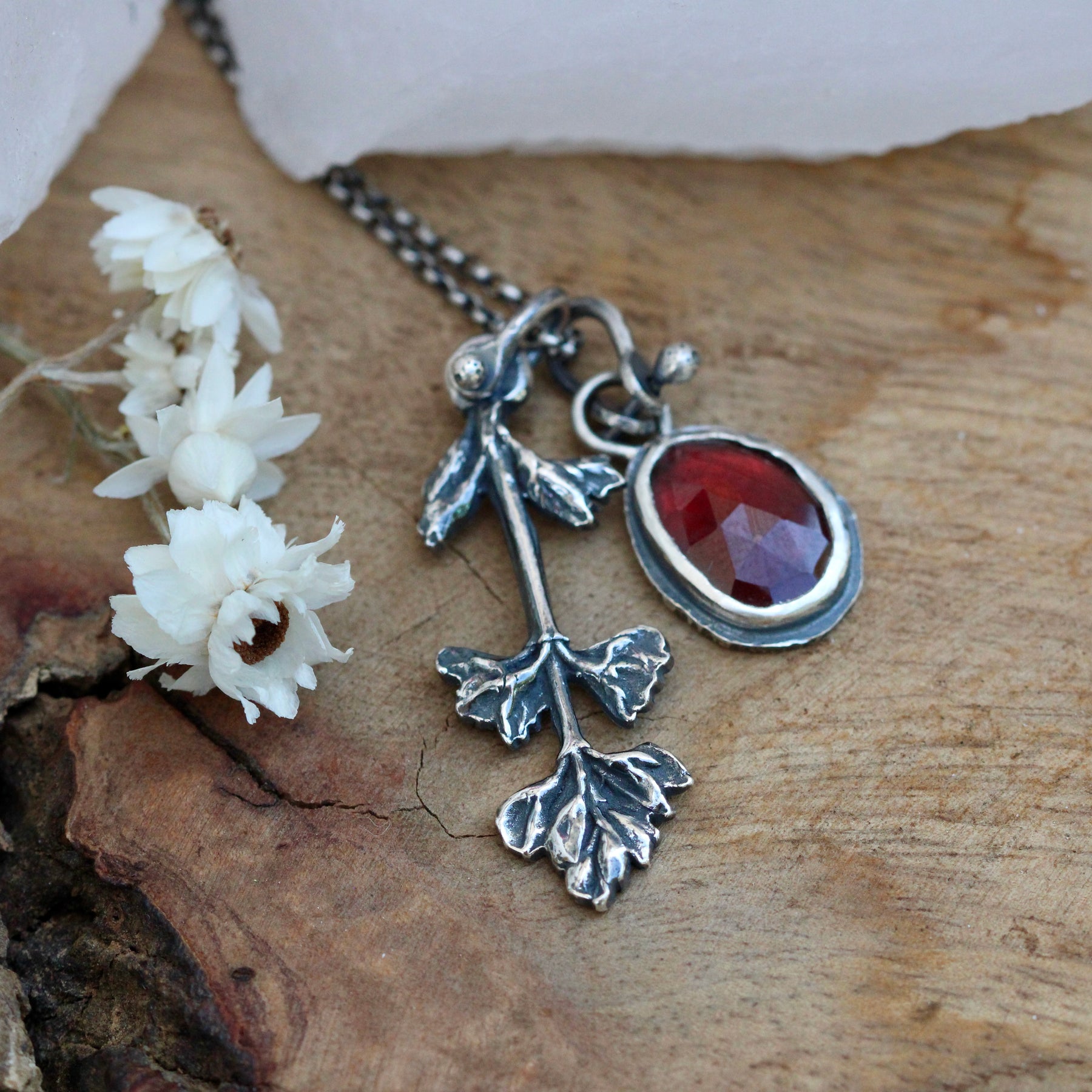 Wildflower Wanderings Garnet and Lupine sterling necklace
Made to Order. Typically ships within 1-2 weeks
Explore the depths of nature with our Wildflower Wanderings Garnet and Lupine Sterling Necklace. A warm, glowing garnet accentuates a lupine blossom charm, like a beacon of beauty among a lush and colorful landscape. Crafted from sterling silver, this exquisite piece beautifully blends elegant sophistication and rustic grace.
++ Details ++
The Lupine charm is made from an impression of a real lupine blossom gathered in the Southern California foot hills during our most recent super bloom.  It measures about 1.5inches 
The garnet is a natural rose cut  stone set in sterling silver.  It measures just under 1 inch in length.
Chain is an 18inch sterling rolo chain