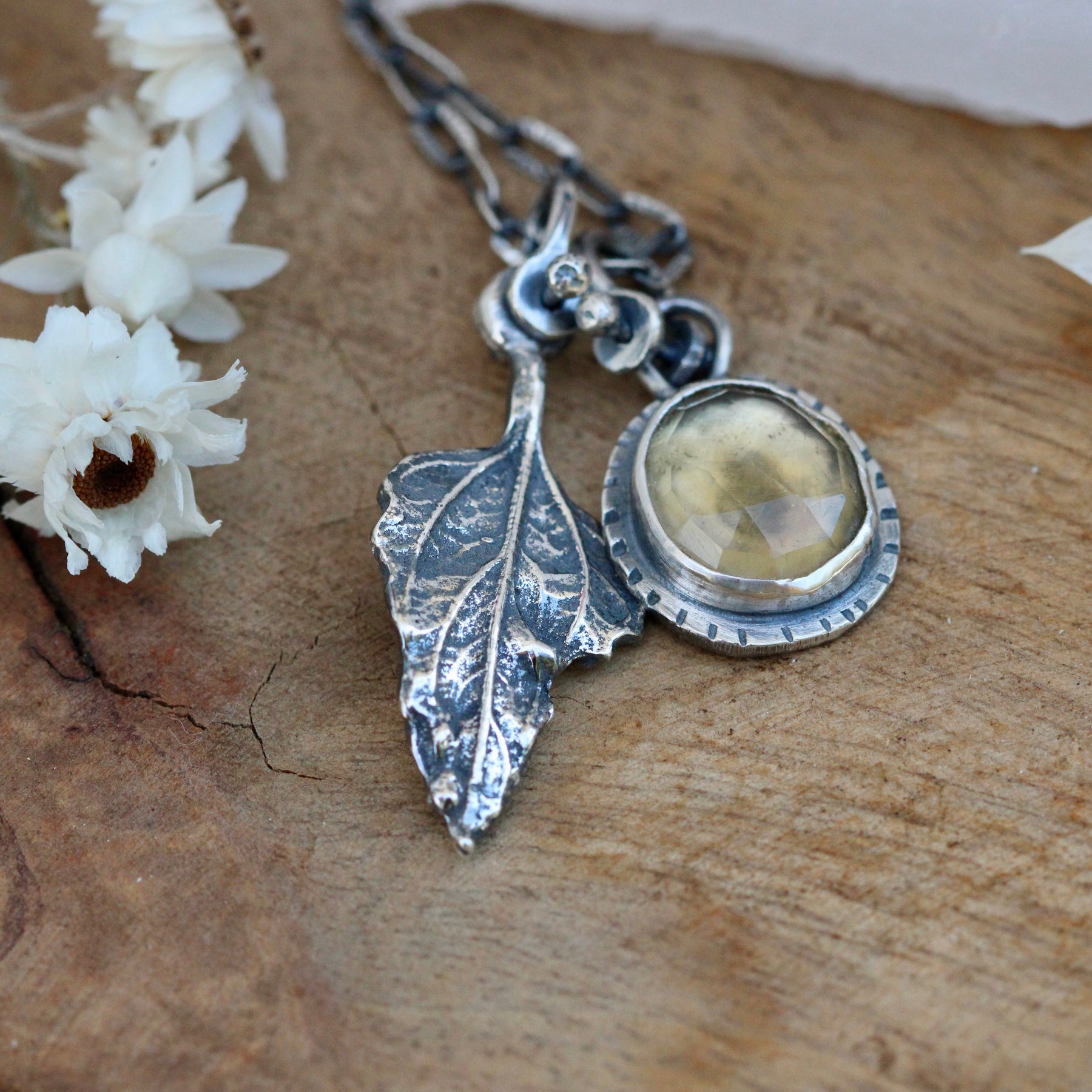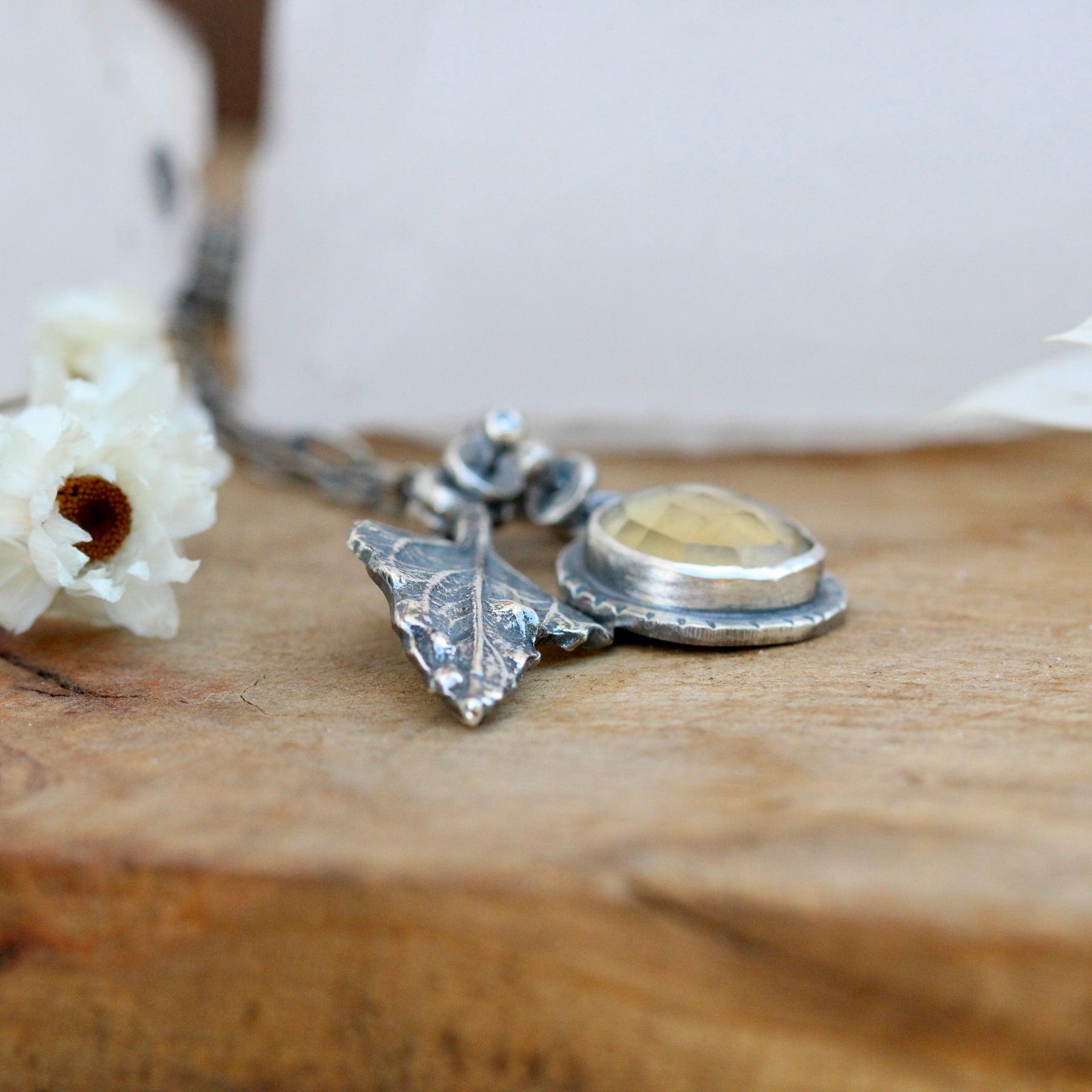 Wildflower Wanderings Citrine with Brittlebush Leaf necklace
Made to Order. Typically ships within 1-2 weeks
Our Wildflower Wanderings Citrine with Brittlebush Leaf necklace is the perfect way to bring a hint of the beauty of a flower field into your life. Its golden hue with the intricate Brittle Brush leaf charm hints towards a vibrant and joyous stroll during the golden hour, perfect for adding a touch of happiness and joy into your everyday.
++ Details ++
This gorgeous leaf charm was gathered on a sunset walk near my home in the foothills of the Southern California Mountains.
It comes from the Brittlebush plant which boast of beautiful sunny yellow, daisy like blooms.  I took a mold of the leaf and cast it in sterling silver.
It is paired with a soft yellow Citrine set in sterling silver.
the charms measure about 1 1/2 inches in length and they hang on a lovely 18 in textured sterling silver cable chain.
One of a kind