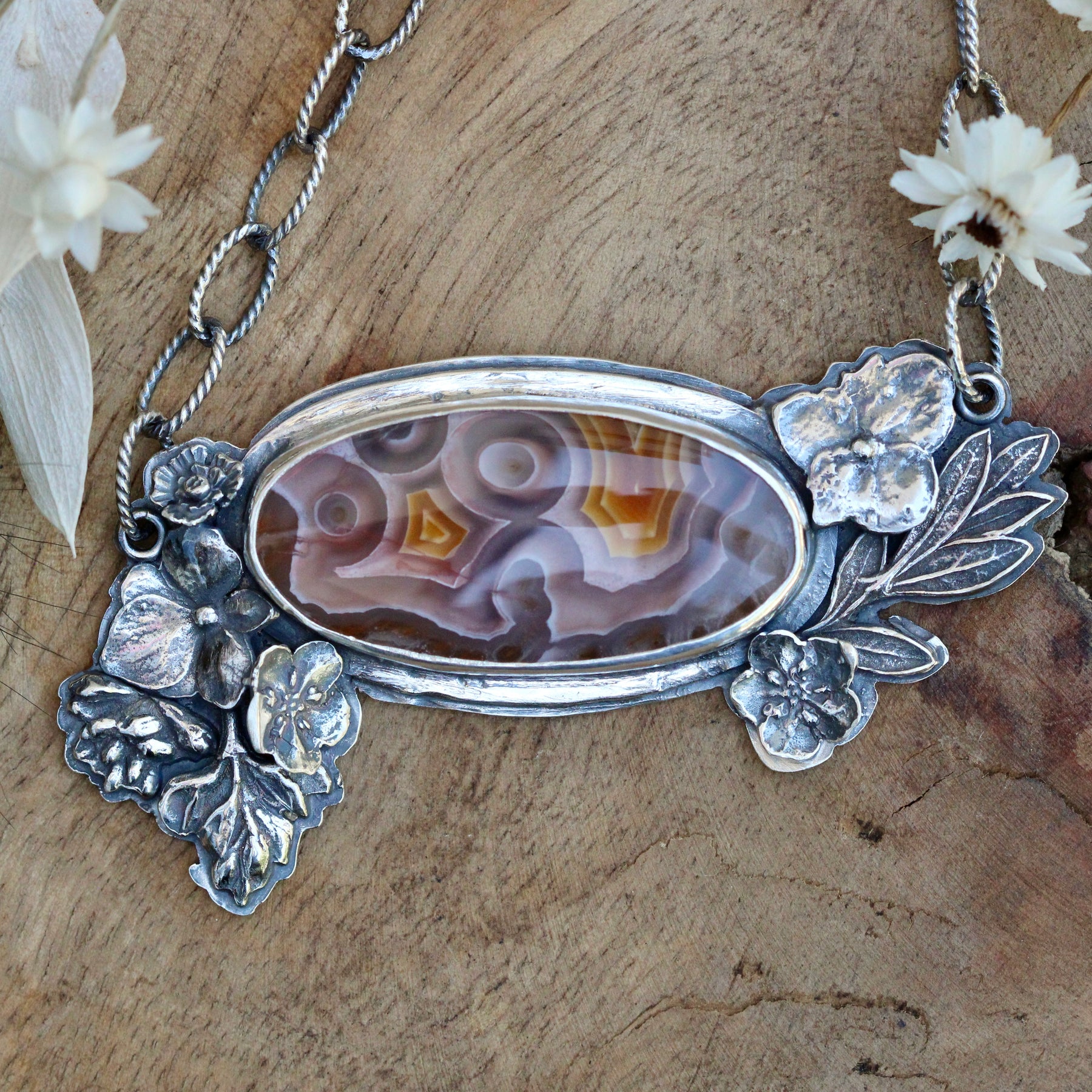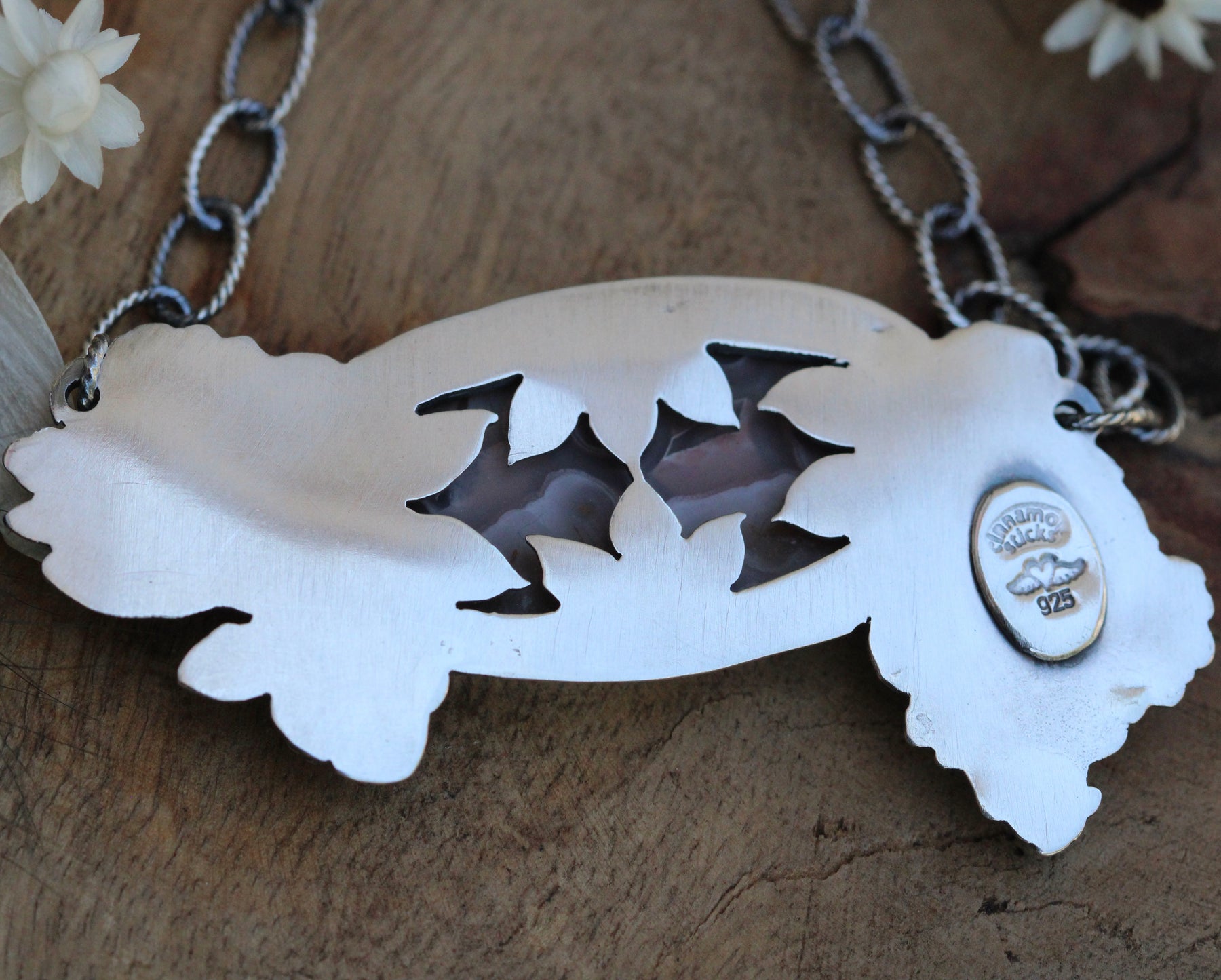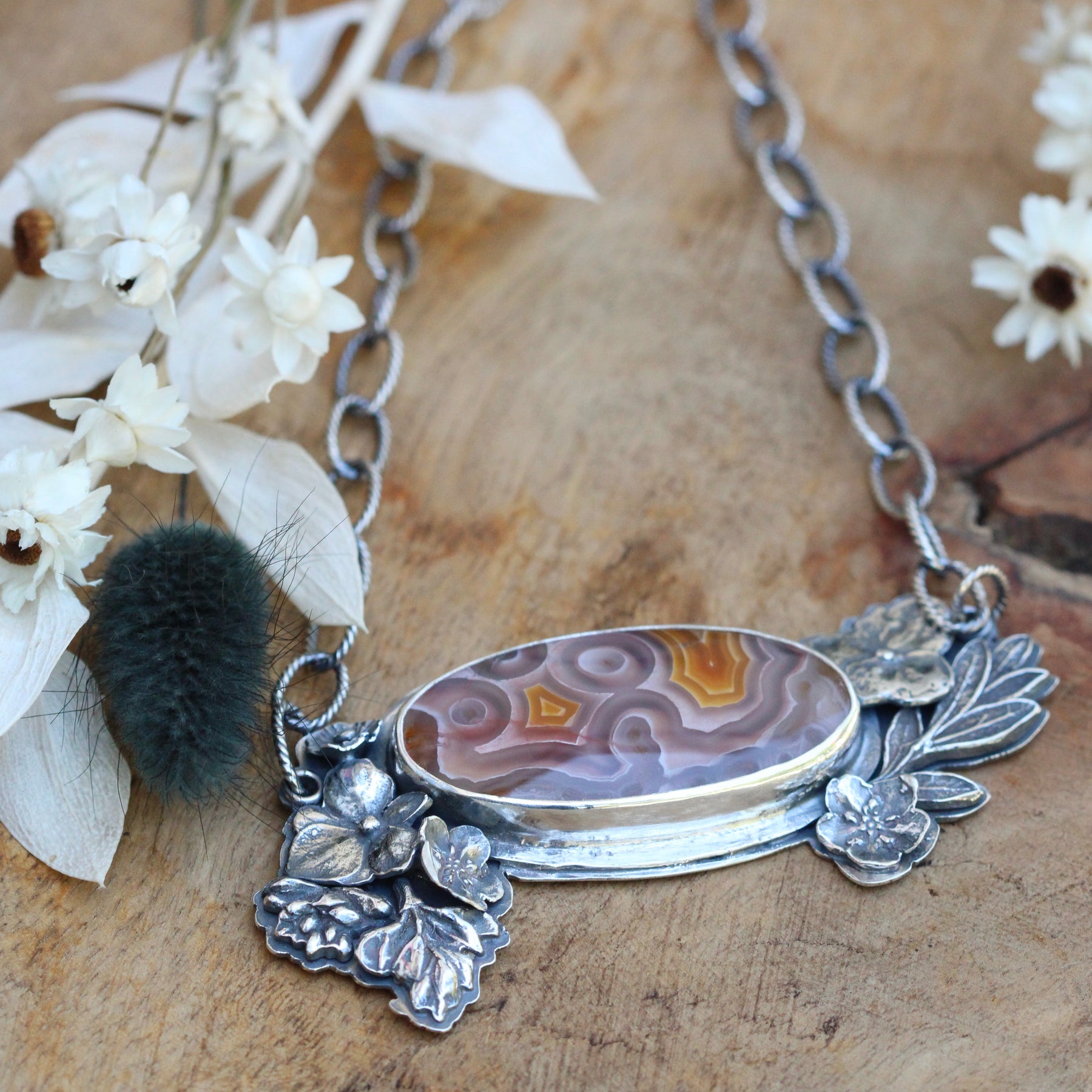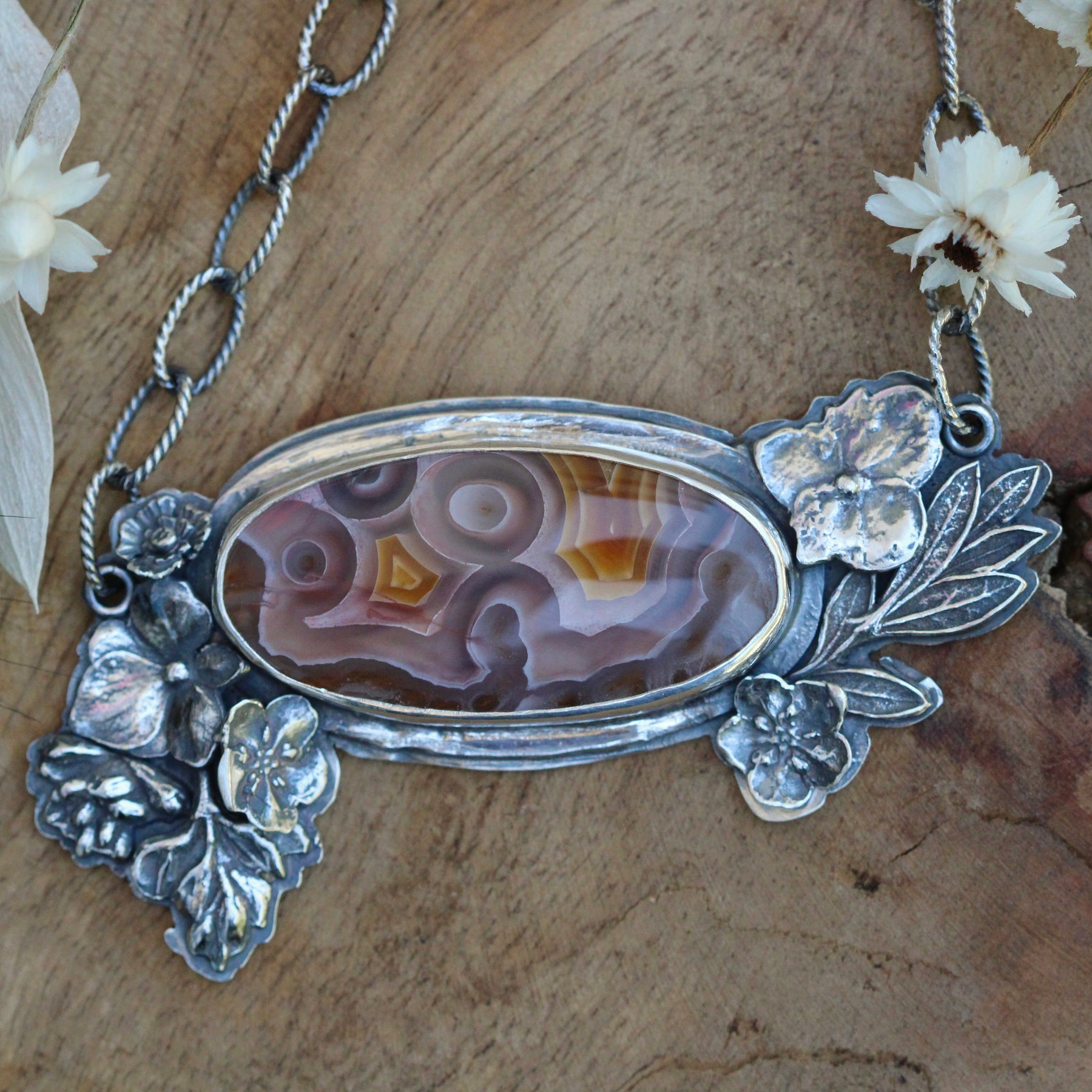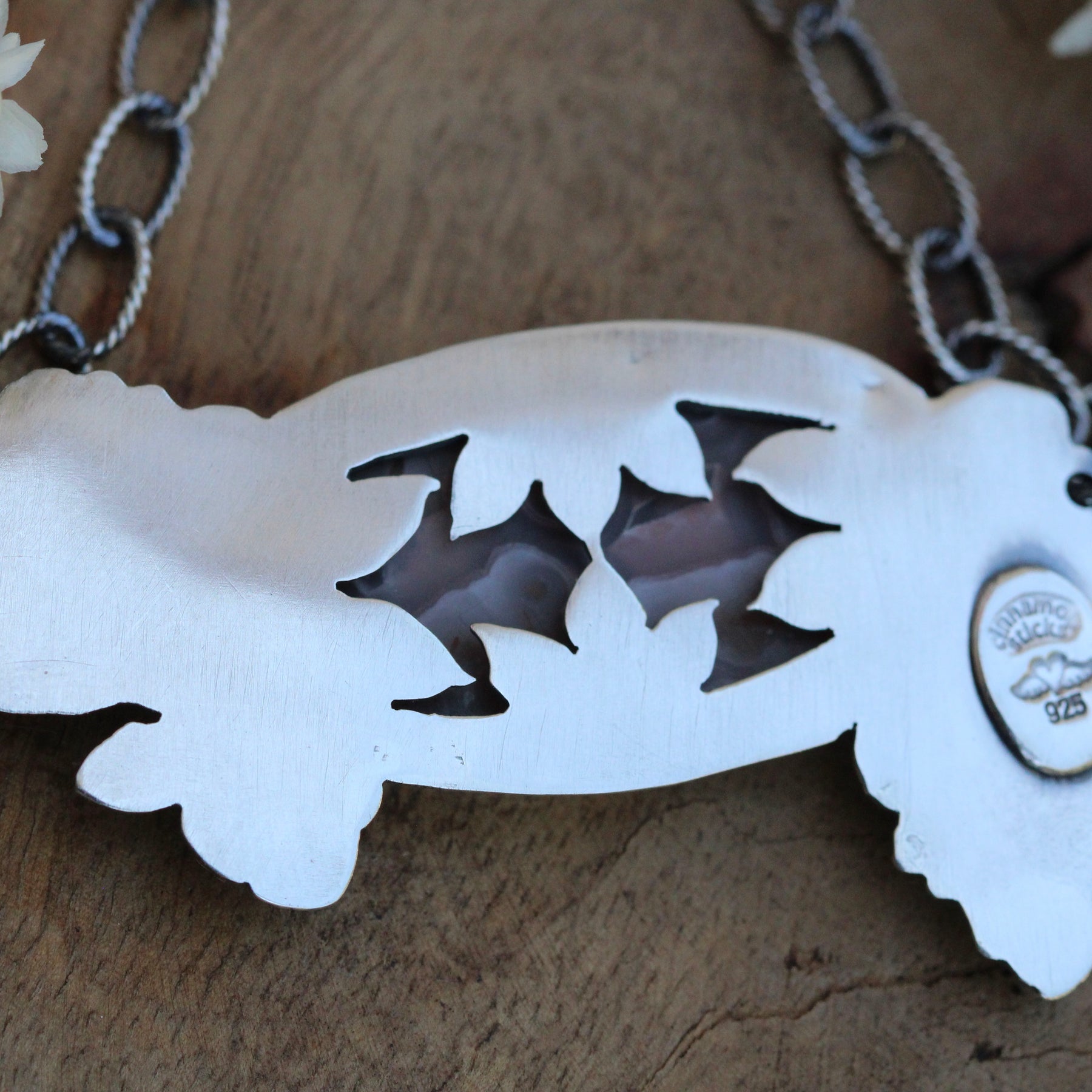 Wildflower Wanderings agate and sterling silver necklace
Made to Order. Typically ships within 1-2 weeks
This stunning sterling silver necklace has a bouquet of wildflowers.  Each flower on this necklace is either fabricated by hand or cast from real flowers and leaves gathered when wandering through the California foothills.

The Laguna Agate at the center boasts of fiery shades of orange and yellow, bold hues of berry, and soft shades of lilac,
Embrace luxury with this meticulously crafted and intricately detailed piece. Adorned with unique detail, this necklace is sure to make you feel as though you are wandering through a field of brightly colored wildflowers.
++ Details ++
All metal is Sterling Silver
Pendant measures over 2 inches wide
Necklace length is 22 inches long