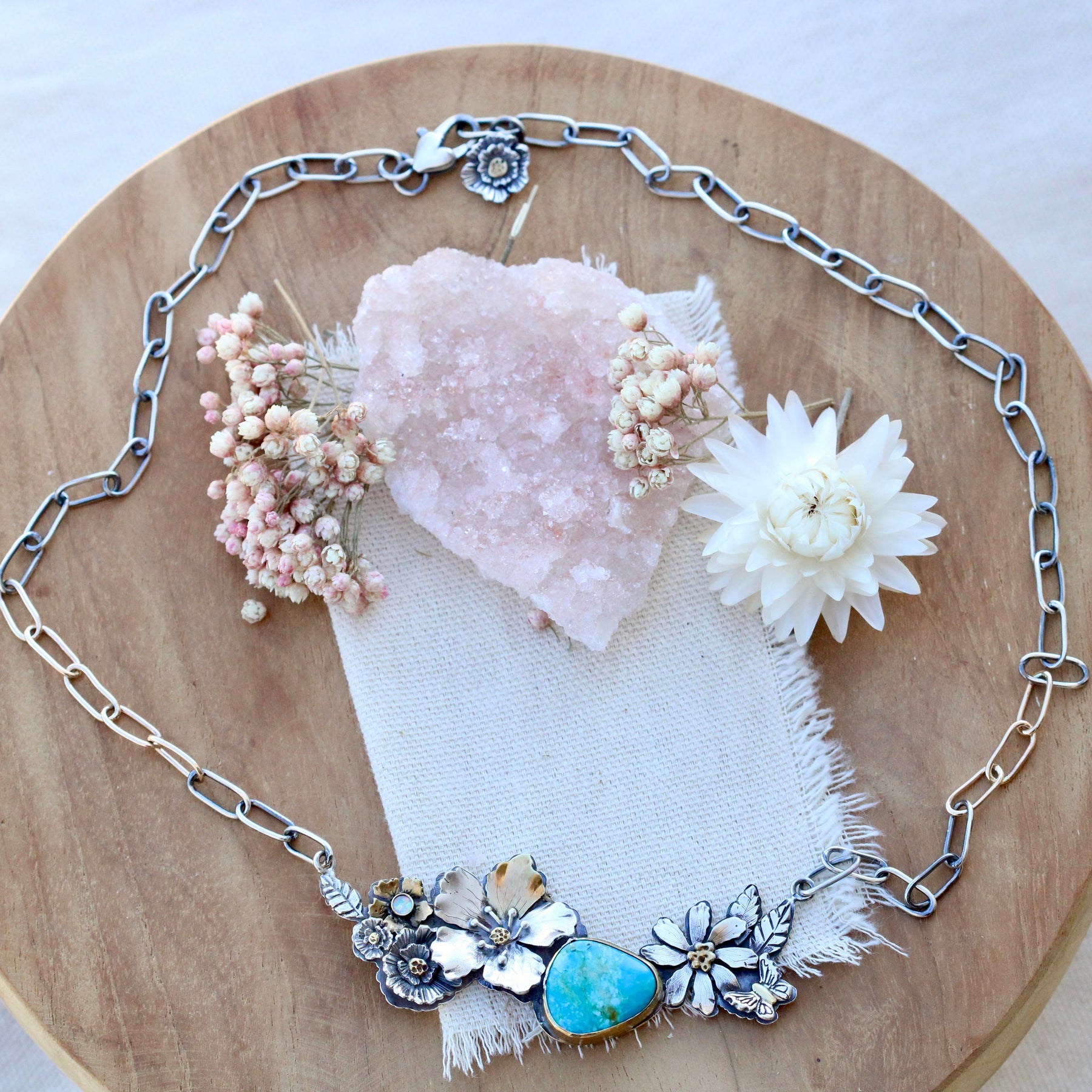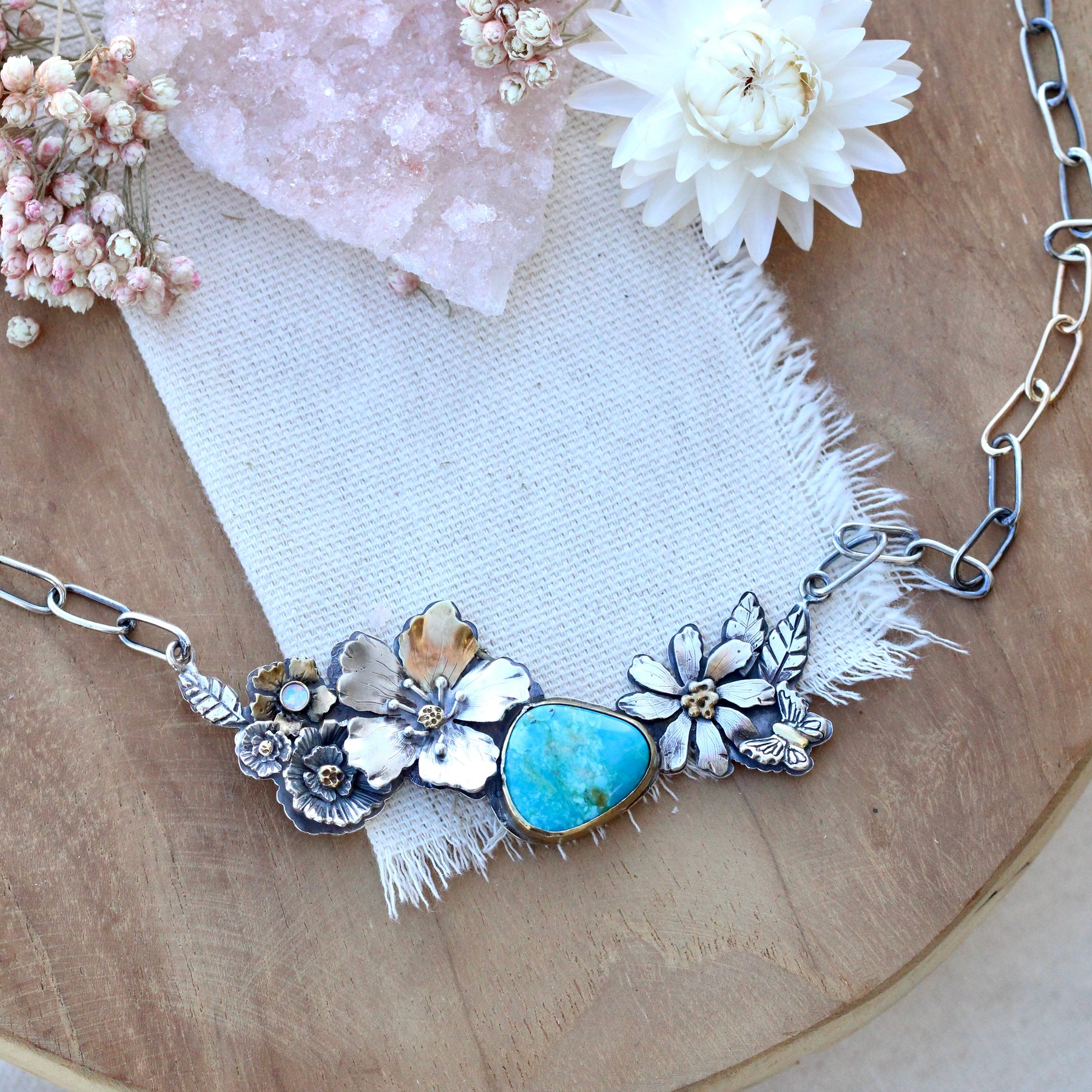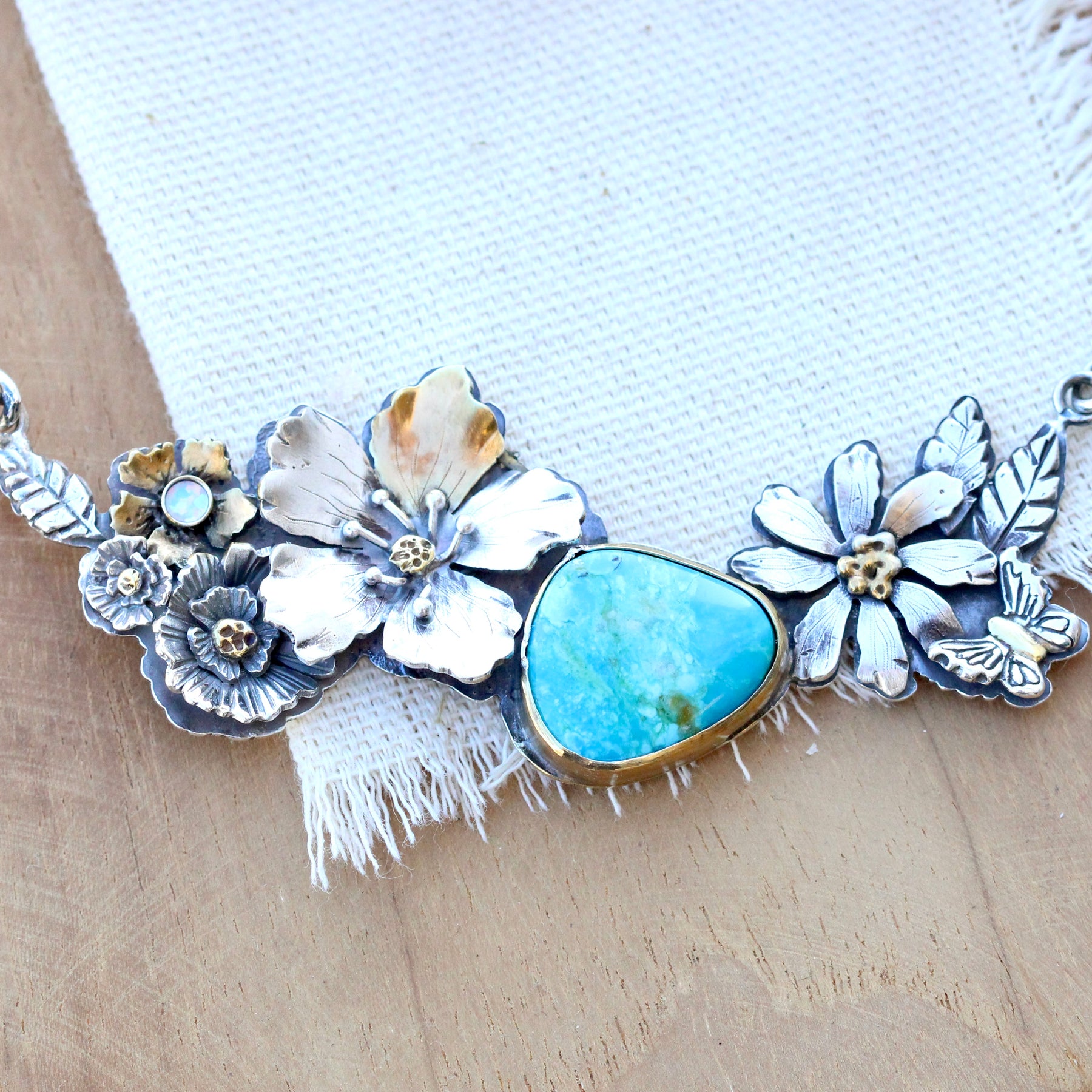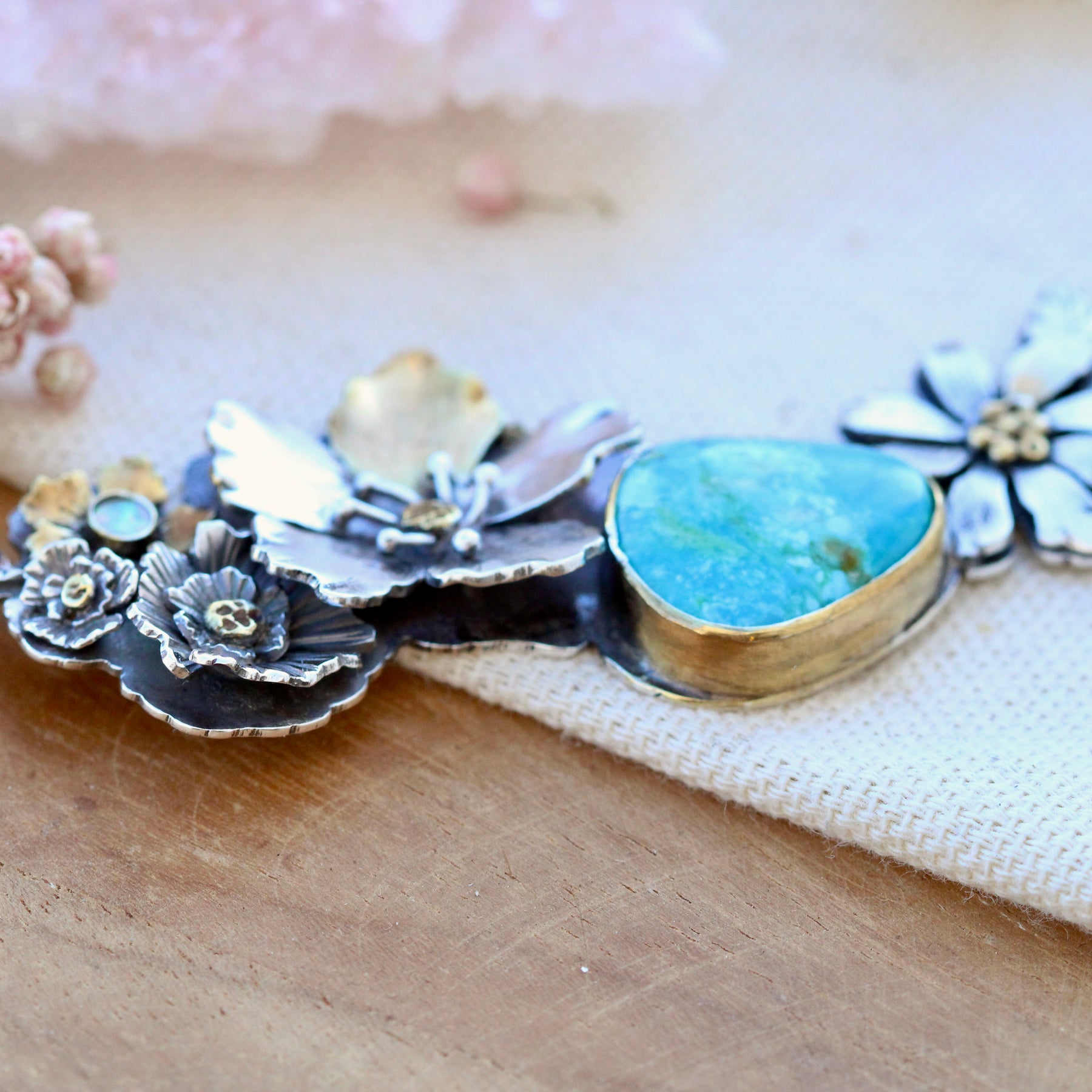 Turquoise floral statement necklace with 18k gold accents
Made to Order. Typically ships within 1-2 weeks
Step out from the pine lined pathway and into a meadow. The wind rustling the high mountain grass.  The wildflowers swaying softly.  The warm sun gently enticing you to sit for a moment and take in the peace and beauty.
This is the image, the moment, the memory, I wanted to capture with this necklace. My desire is to create from metal and stone a little piece of art that helps to hold onto that beauty and peace.
Details
Each flower is hand fabricated from sterling silver sheet.  Little details have been accented with a warm application of 18k gold plating.
The beautiful center turquoise has been mined from the Kingman mine in southern Arizona and masterfully carved and shaped by a lapidary artist.    A sweet little natural Welo Opal rests in the center of one of the flowers just to the left of the turquoise.
Each link of the chain has been hand formed and soldered from sterling silver, with a few links of 14k gold filled mixed in for warmth.
the clasp is our signature heart lobster claw clasp and the end of the chain has one of my hand sculpted poppy charms.
Every little attention to detail coming together to make this statement necklace a true work of art.
necklace length is about 20 inches but can be worn shorter by clasping it on any of the links.