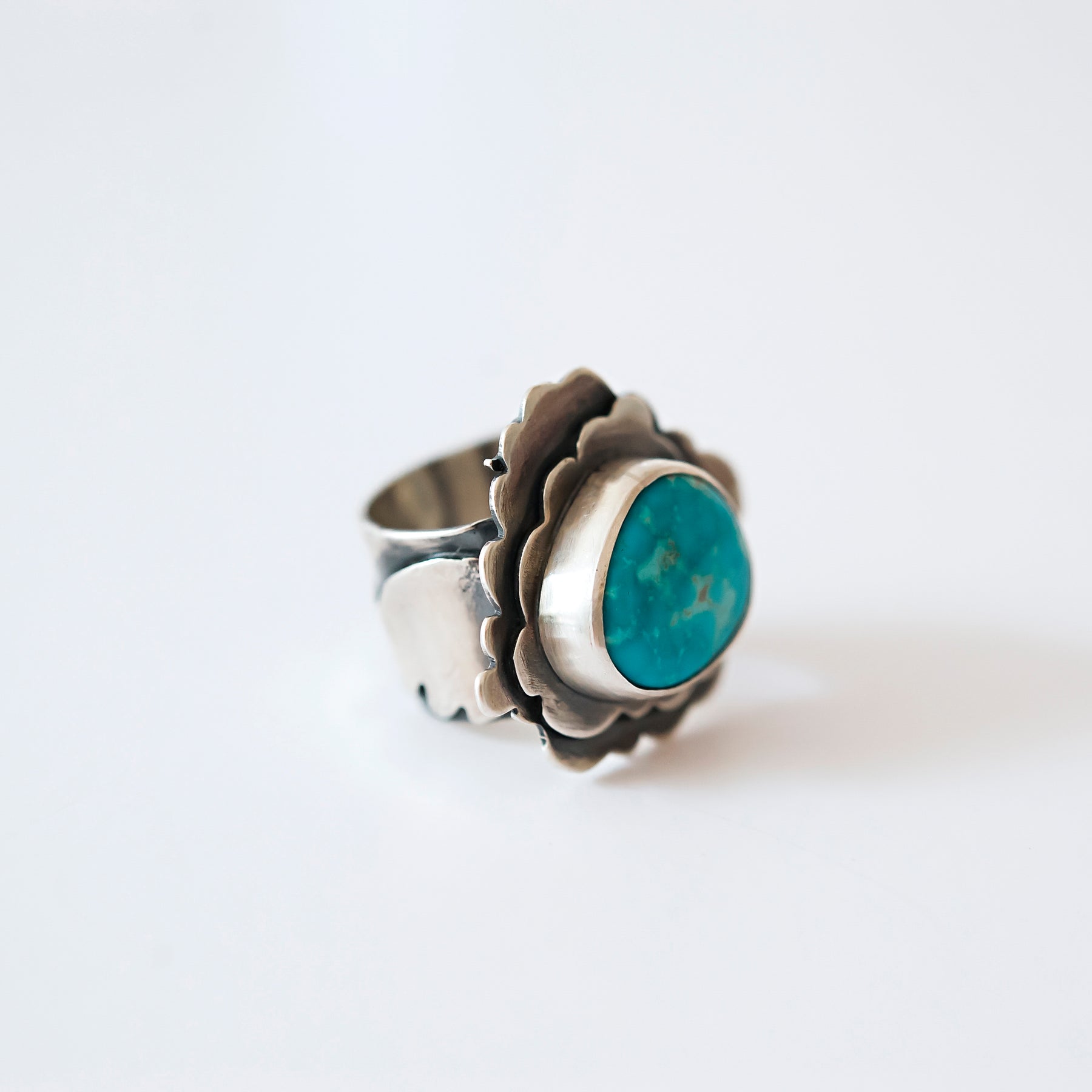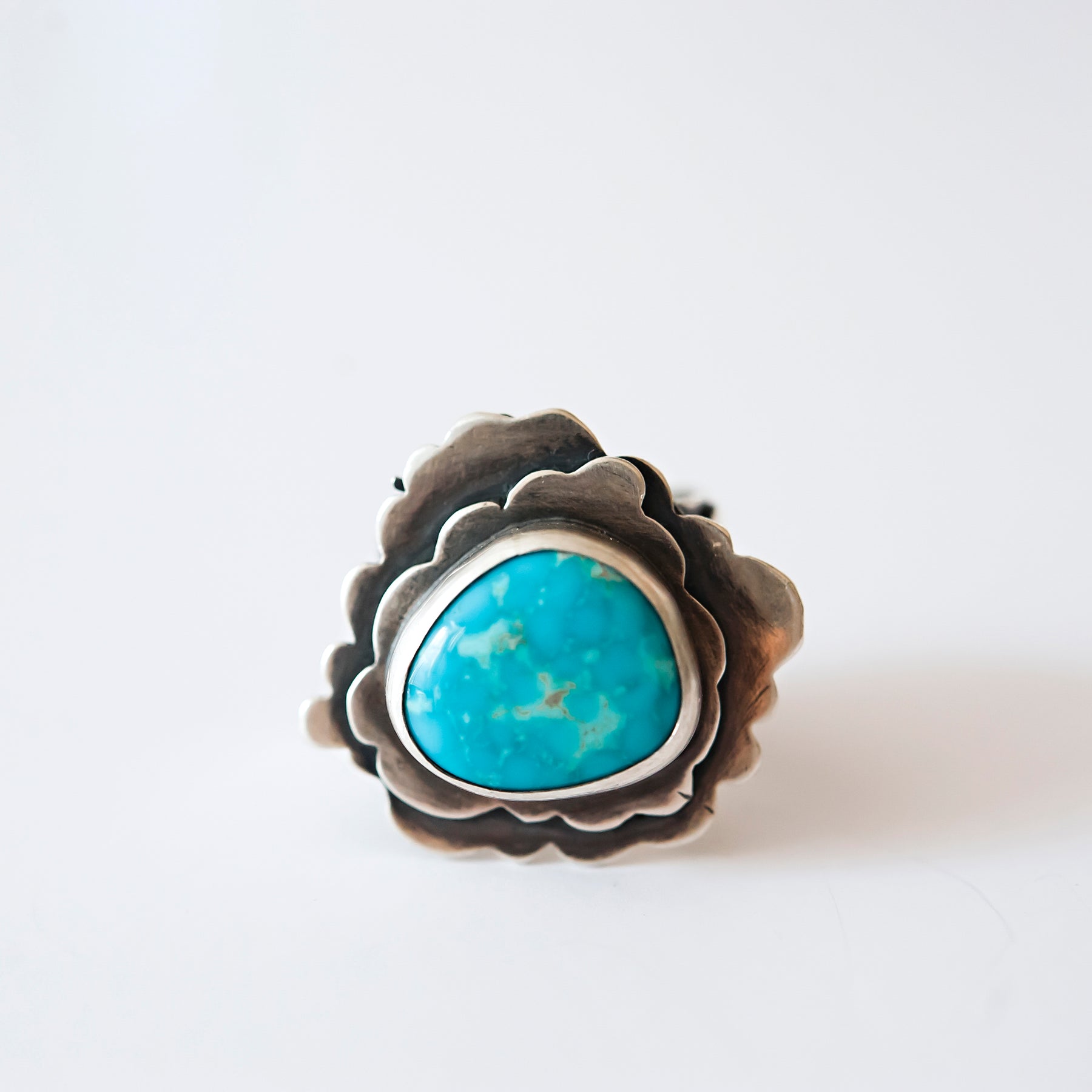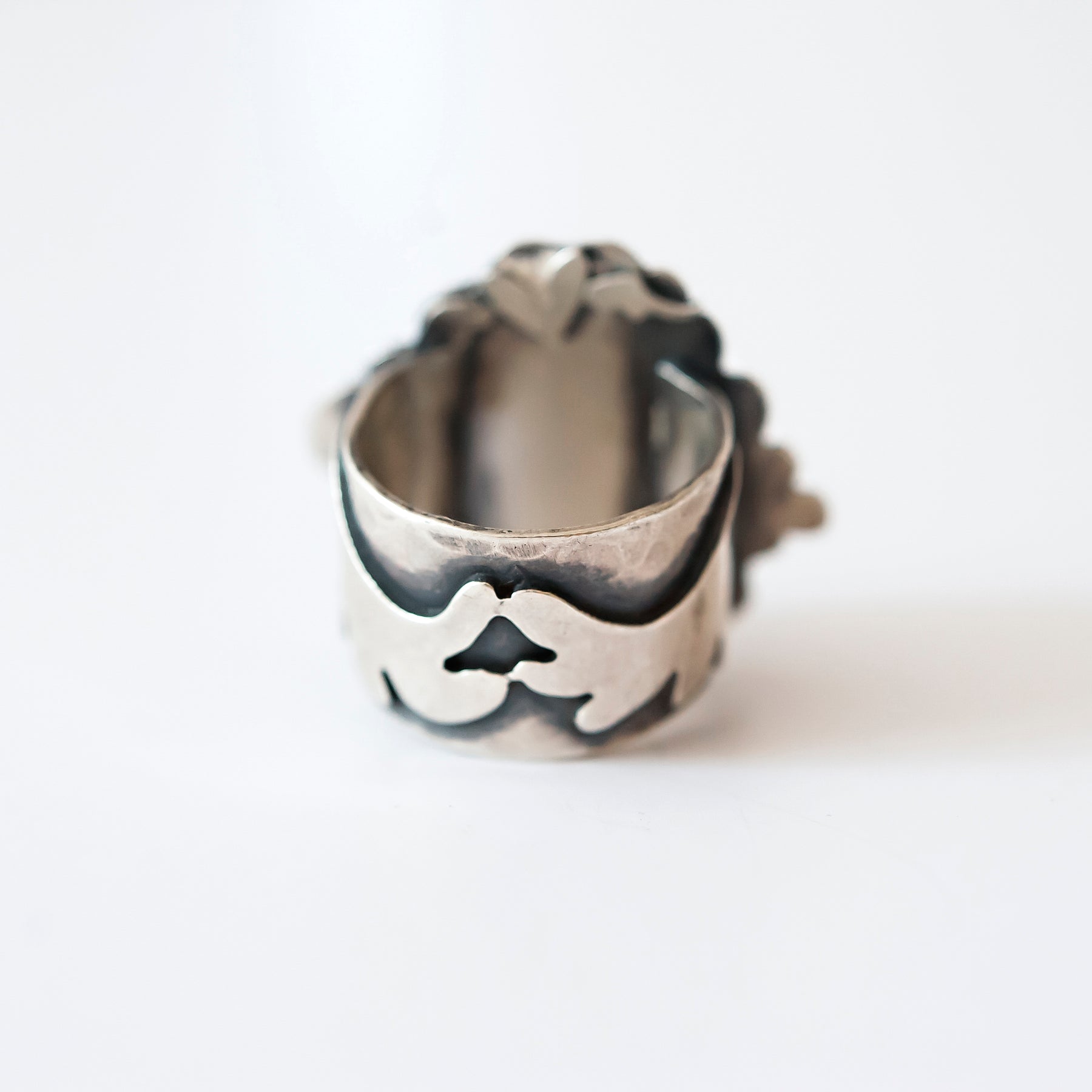 Head in the Clouds Natural Turquoise Ring
Made to Order. Typically ships within 1-2 weeks
"Keep your feet on the ground, and your head in the clouds." Never deny your daydreaming spirit, for daydreaming is the soul's way of planning.                               Wear this beautiful ring as a reminder to never stop dreaming.
*The DETAILS
One of a kind.
Natural turquoise stone.
Sterling silver "cloud" setting and band.
Ring size 6.5.