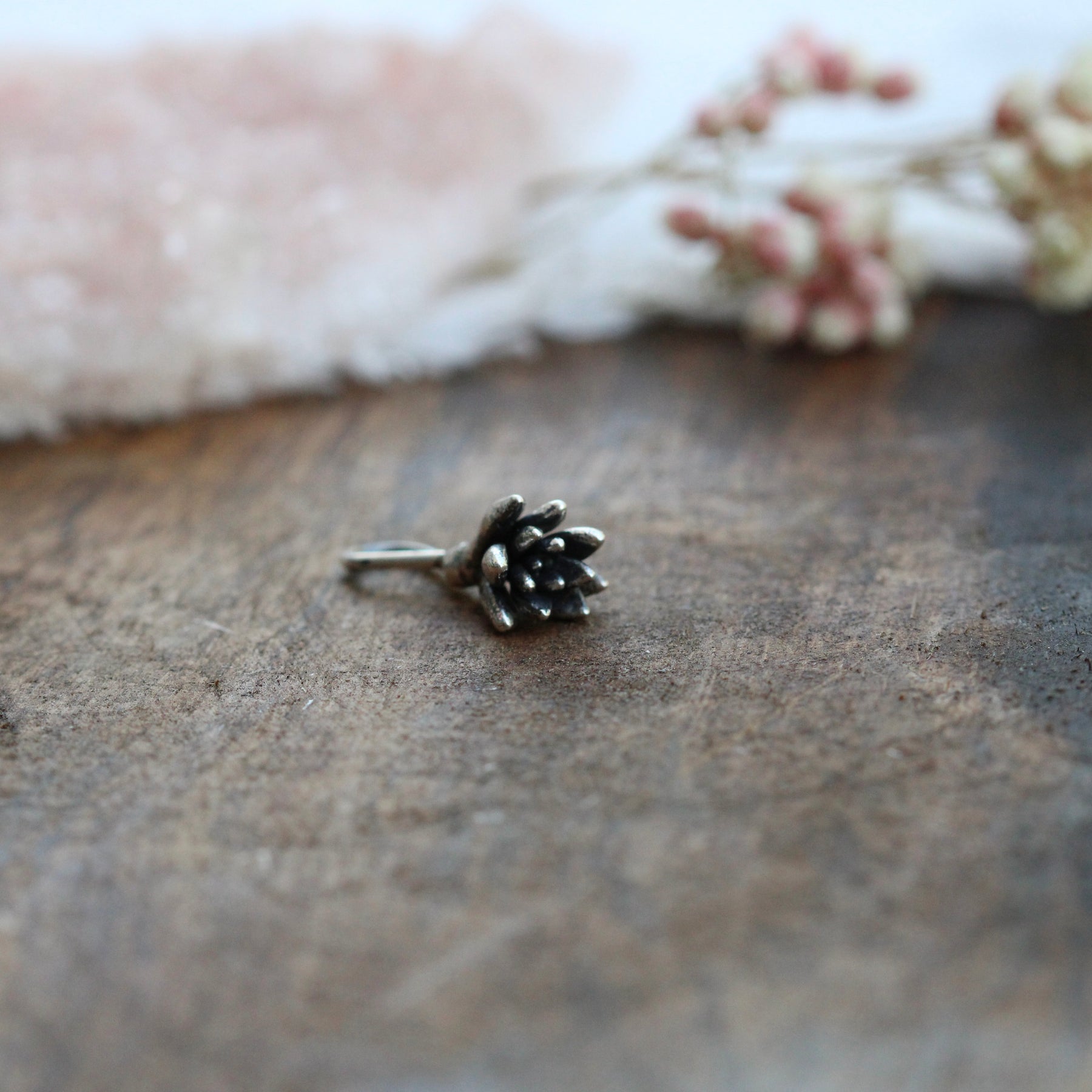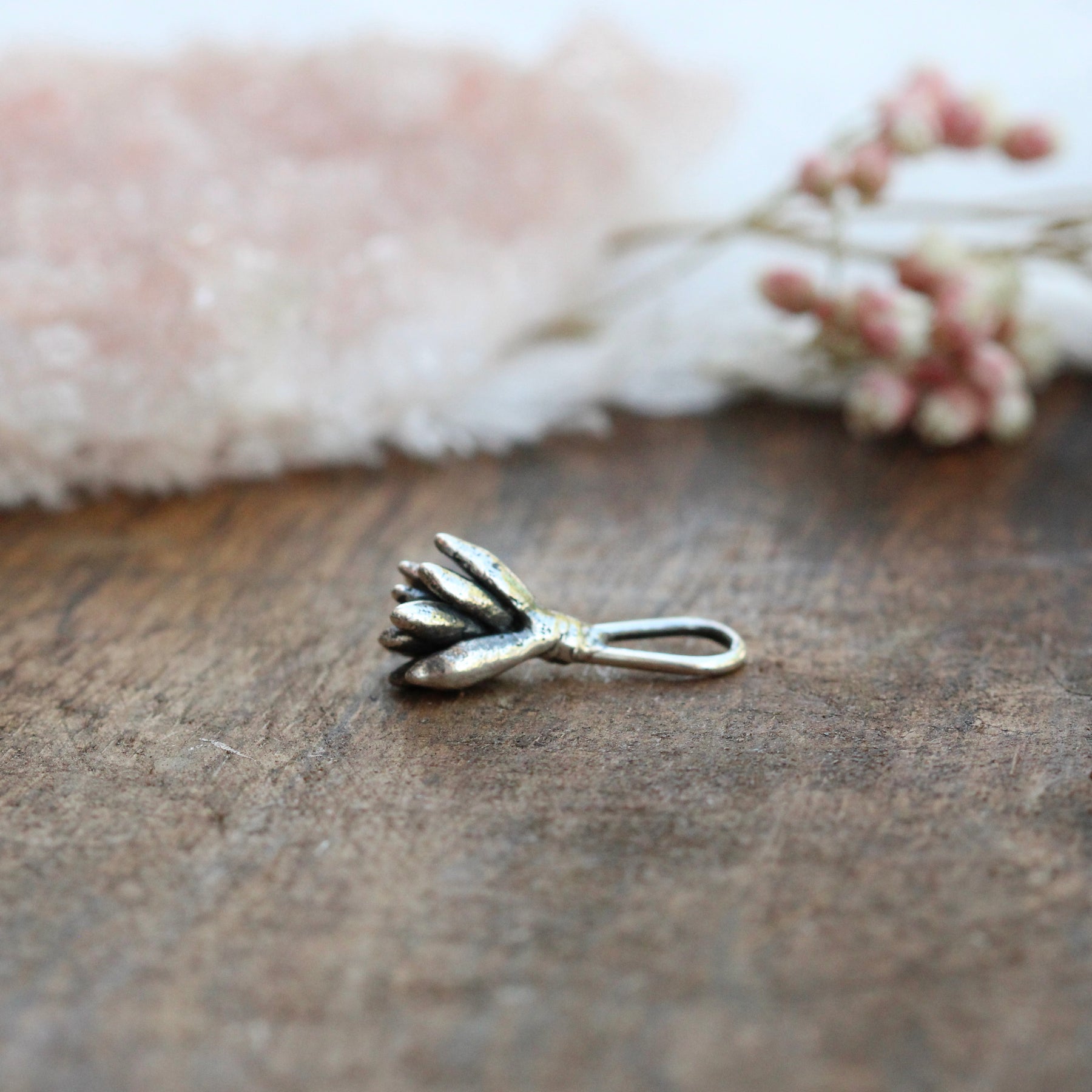 Sterling silver cast succulent charm Storyteller collection
Made to Order. Typically ships within 1-2 weeks
Evoke memories of walking a garden path at dusk, the scent of the rich earth beneath your feet.  The feel of the cool evening breeze brushing by your arms. The sight of delicate blossoms cascading down around you
Capture that beauty of nature and hold it near always with our hand cast sterling silver succulent charm.
Meticulously harvested from an actual garden succulent.  It has been meticulously cast in sterling silver to capture its intricate texture and detail.  Each one is unique and one of a kind
An organic charm that will become a timeless addition to your Storyteller collection.
This is one of our larger succulent charms.  It measures about 3/4 inch long and a bit about 8mm wide