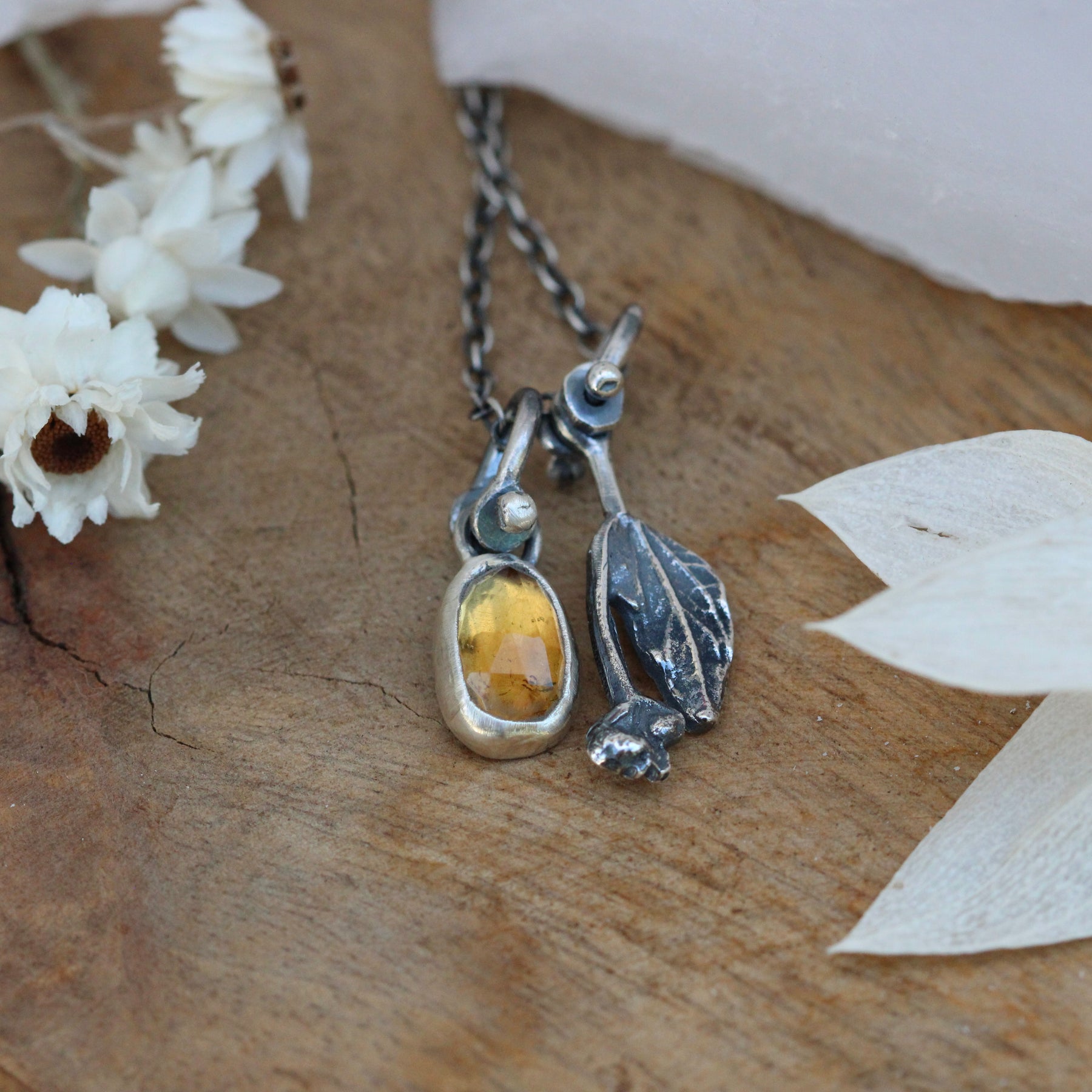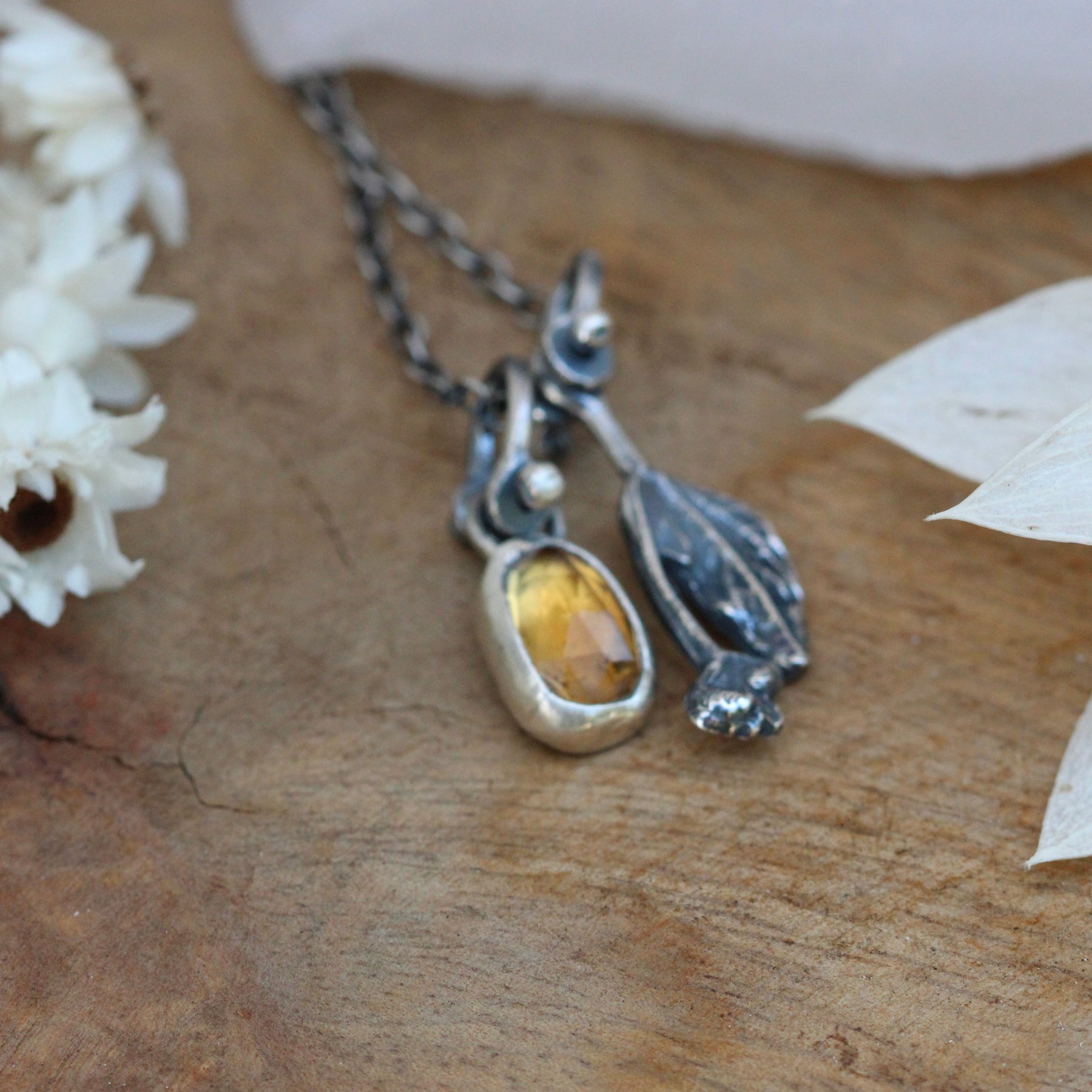 Brittlebush bloom and Citrine Wildflower Wanderings Sterling silver necklace
Made to Order. Typically ships within 1-2 weeks
This Brittlebush bloom and Citrine Wildflower Wanderings necklace evokes feelings of a golden afternoon spent wandering through a sun-soaked field of wildflowers. The Citrine stone centers the design, creating a radiating halo of golden sunshine that celebrates the beauty of the natural world. An exclusive and tasteful accessory, this piece will no doubt be a treasured addition to your collection.
++ Details ++
A honey hued Citrine is paired with a delicate little Brittlebush bud and leaf.
The Brittlebush charm comes from an afternoon spent wandering the foothills near my home.  I took a mold of the sweet little bud and leaf and cast it in sterling silver.
The charms hang from an 18inch sterling silver chain.
One of a kind