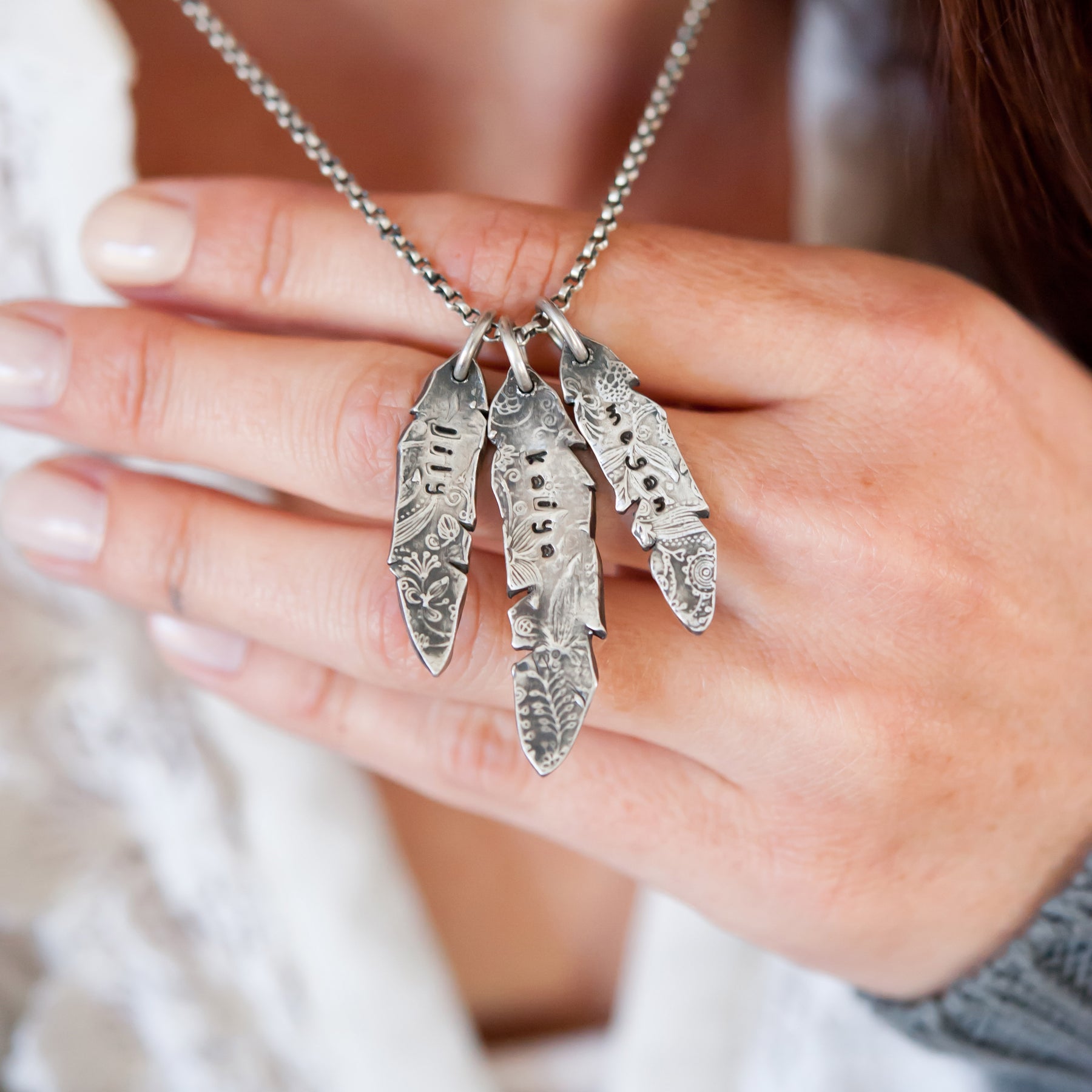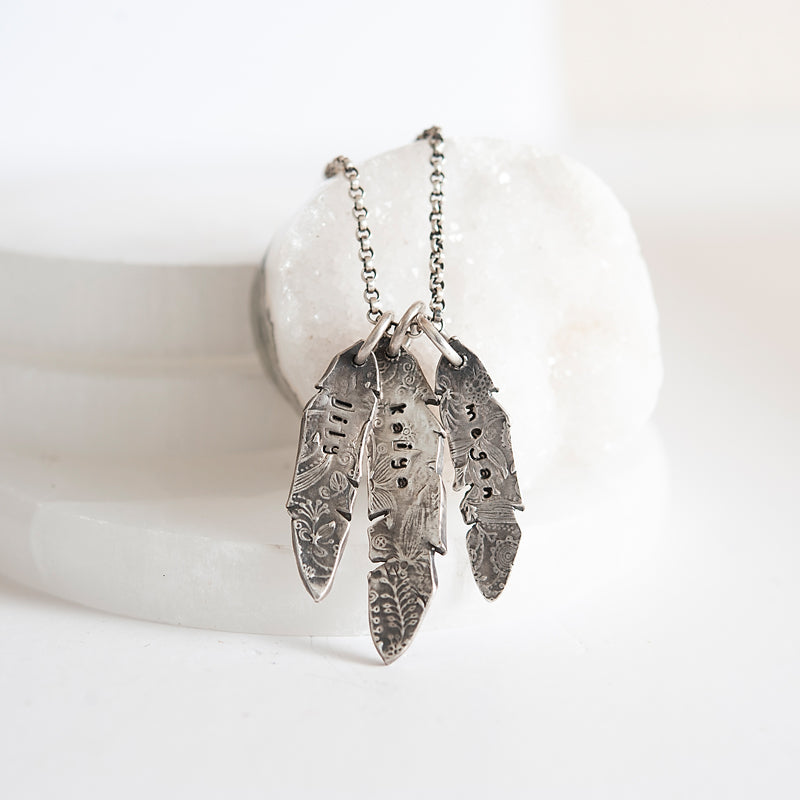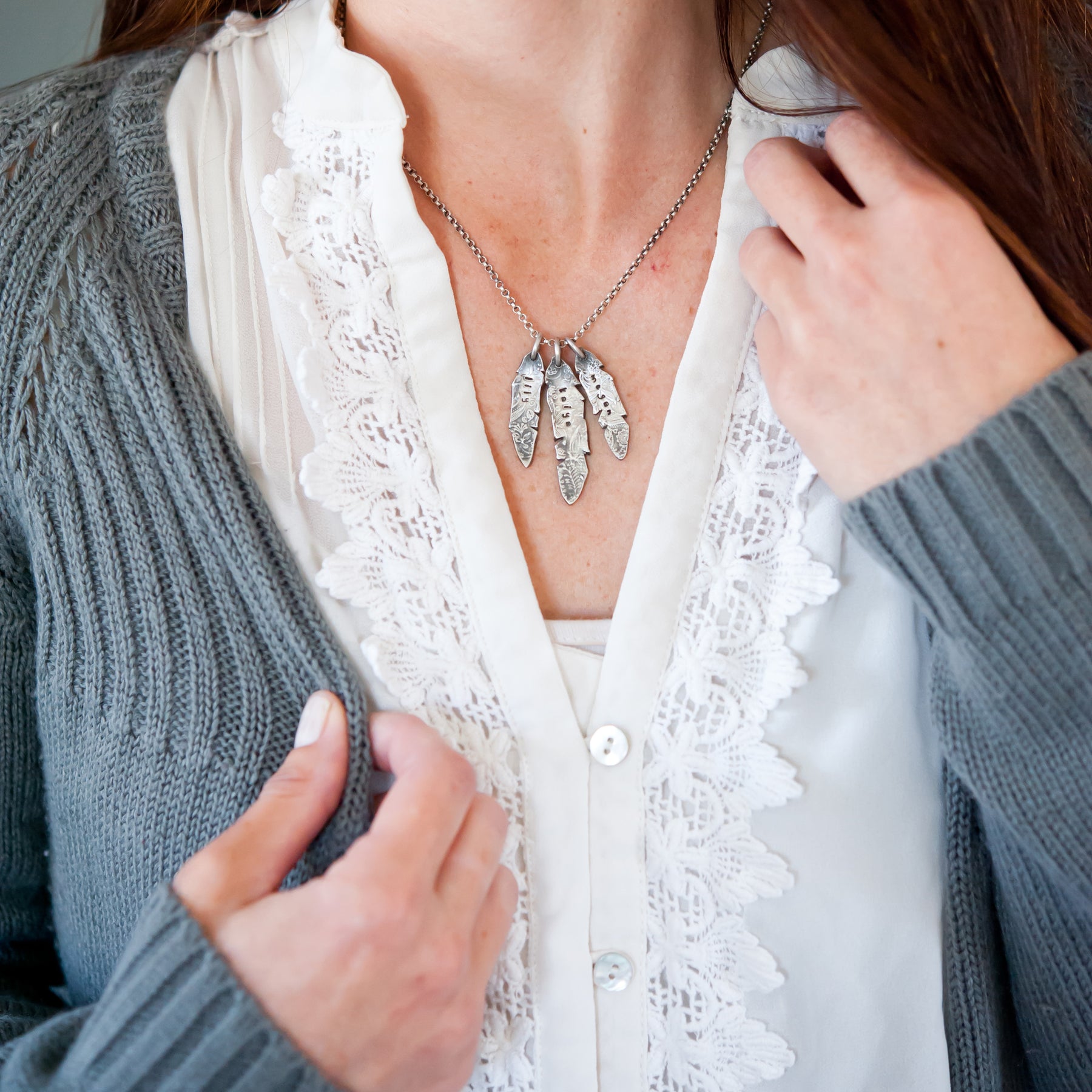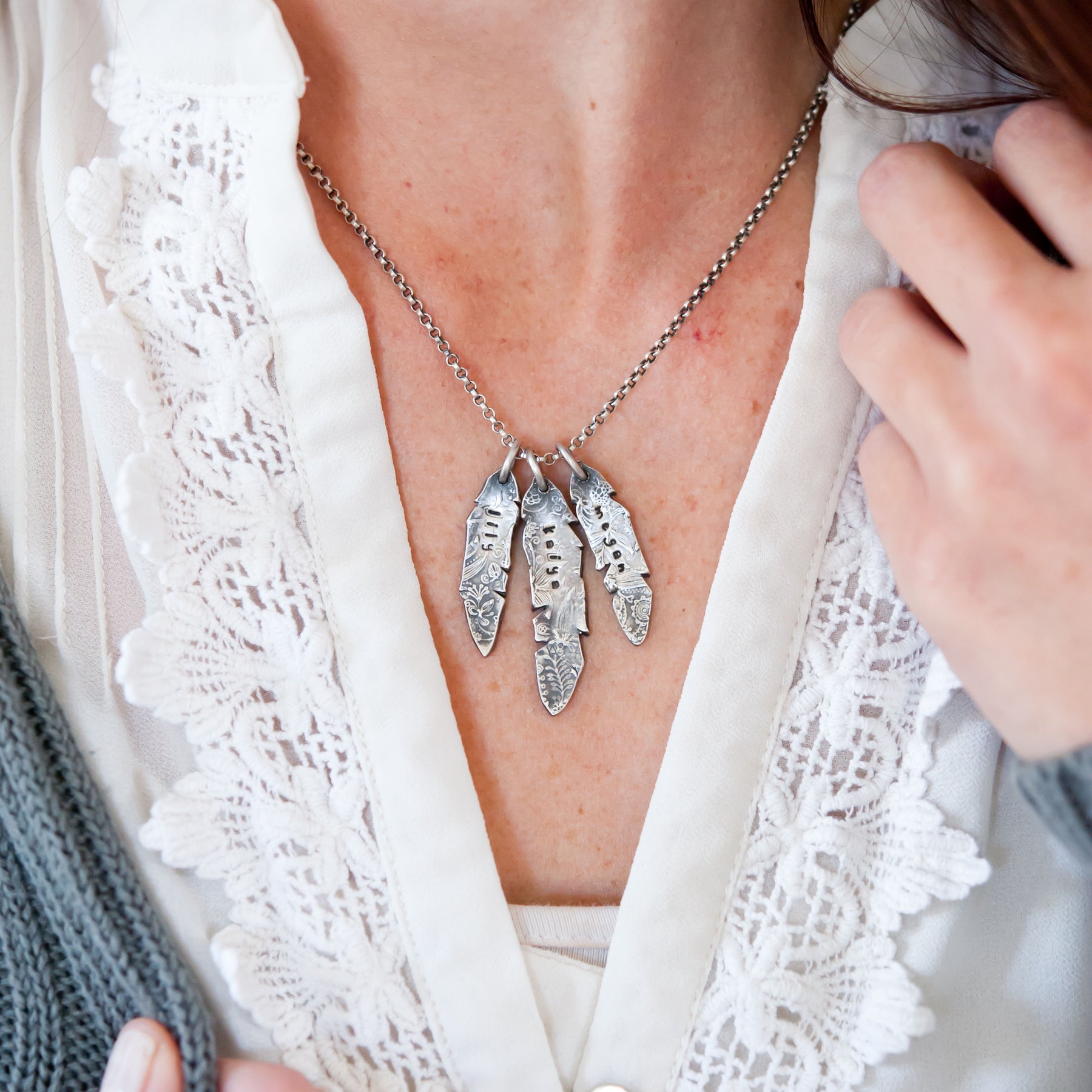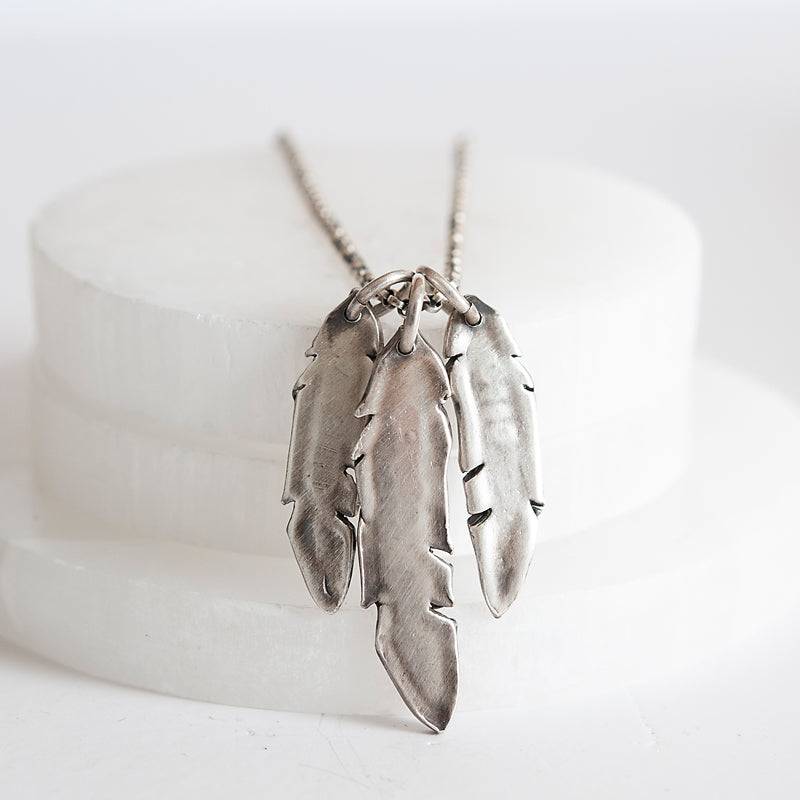 Warrior Heart Silver Feather Trio Necklace
Made to Order. Typically ships within 1-2 weeks
We all have a warrior heart.
We are all battling something.
Fighting For something.
Some battles are huge. Bigger than us. Consuming.
Some battles are small quiet battles.
Some of us are winning our battles,
Some of us are in the dark lonely part of the fight.
We soldier on. 
We are women. 
Mothers
Sisters
Friends
We are warriors. Gentle fierce strong and beautiful.

This beautiful little necklace is to remind us what we are fighting for.
Mine, is my children. Every hour of every day. Working to make a better life for them.

What weighs on your heart that you battle for?
It might be your family, or perhaps it is for courage, or health, or just to remember to breathe and move forward. 

This necklace includes 3 feathers. Each feather can be stamped with a word or a name.

Wear it close to you heart as a personal talisman to remind you when the day to day battles are tough, that you are strong enough.
You are a warrior.

These feathers are solid sterling silver. They are thick with a nice weight to them. They are embossed with a subtle floral pattern on the front.

The feathers hang on an 18" sterling silver rolo chain.