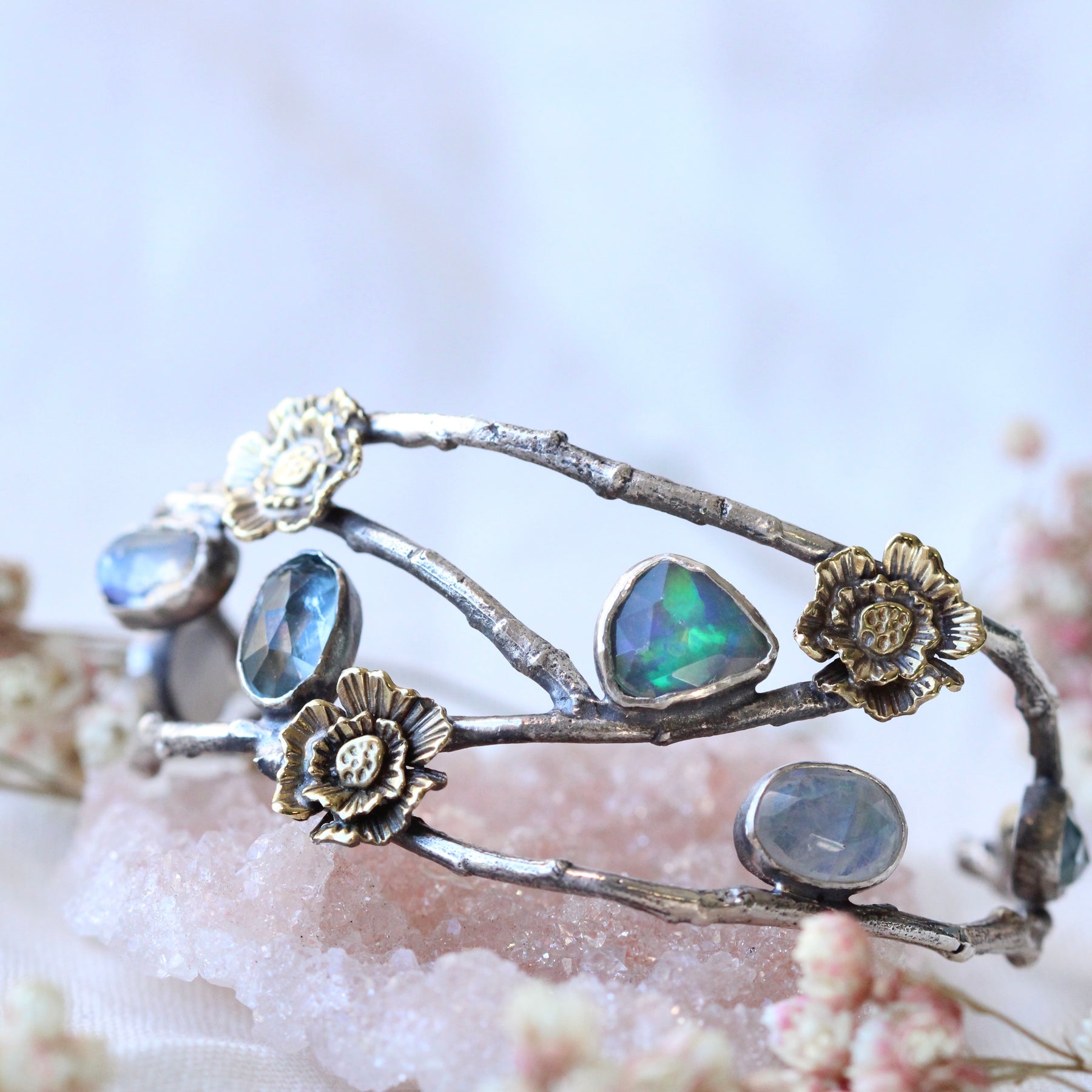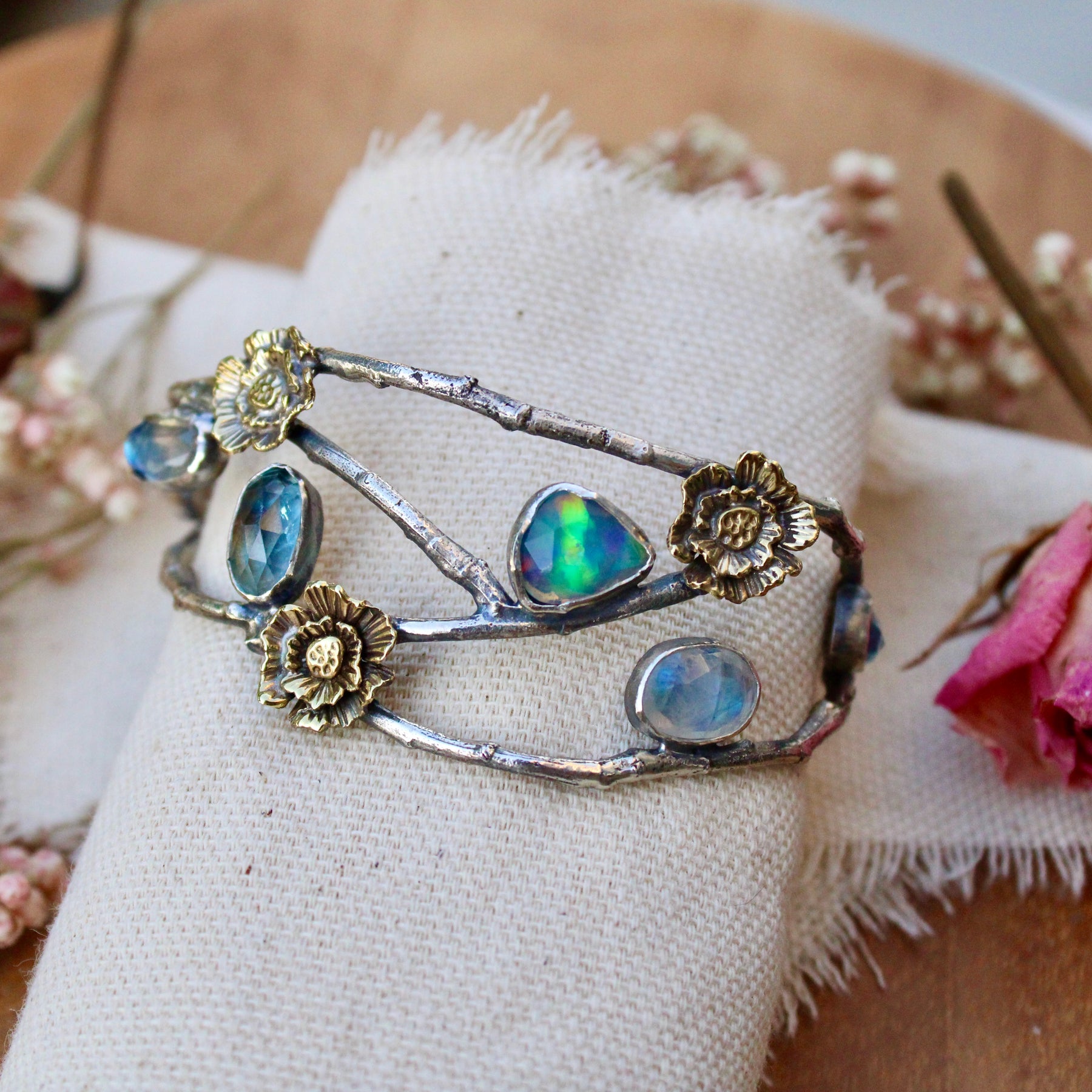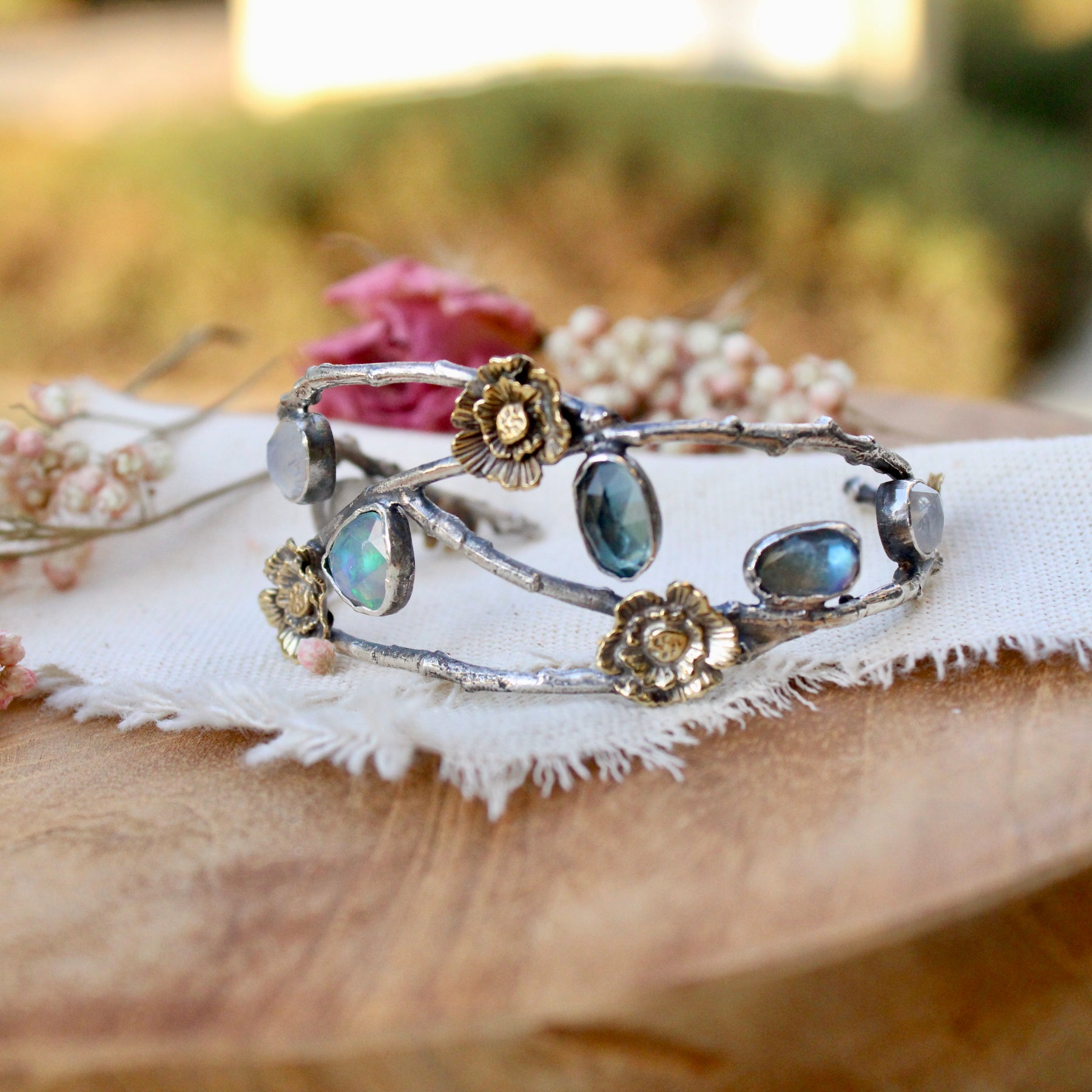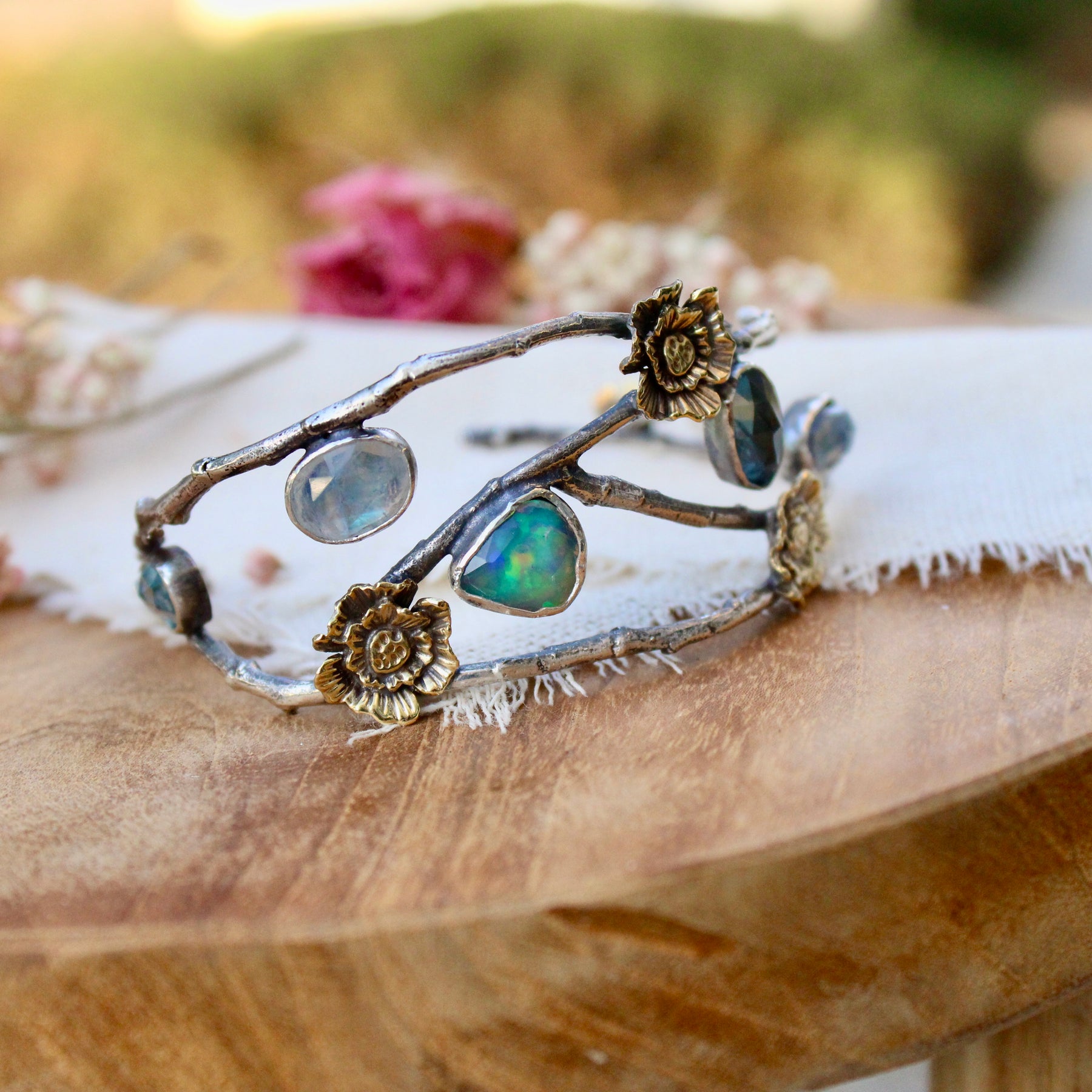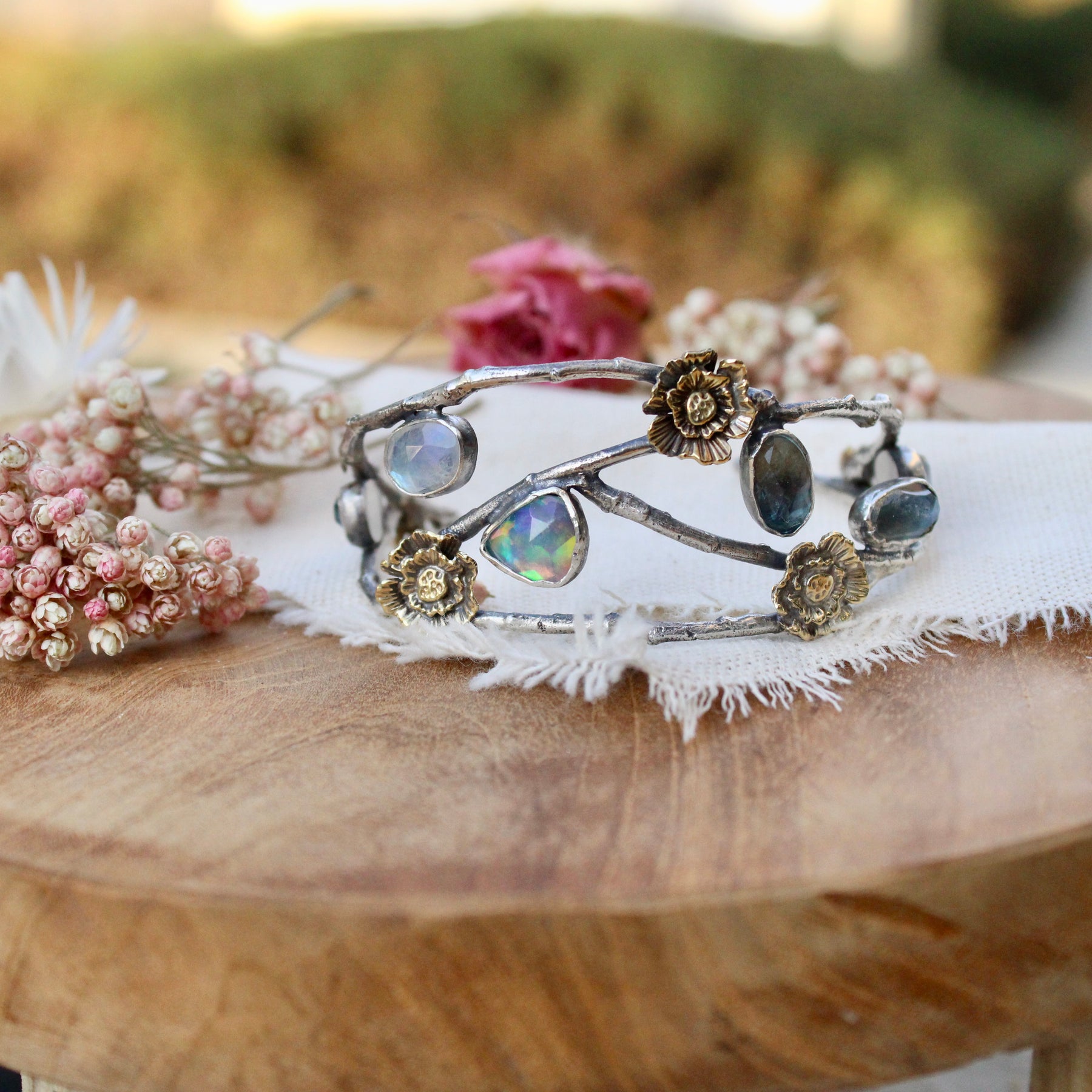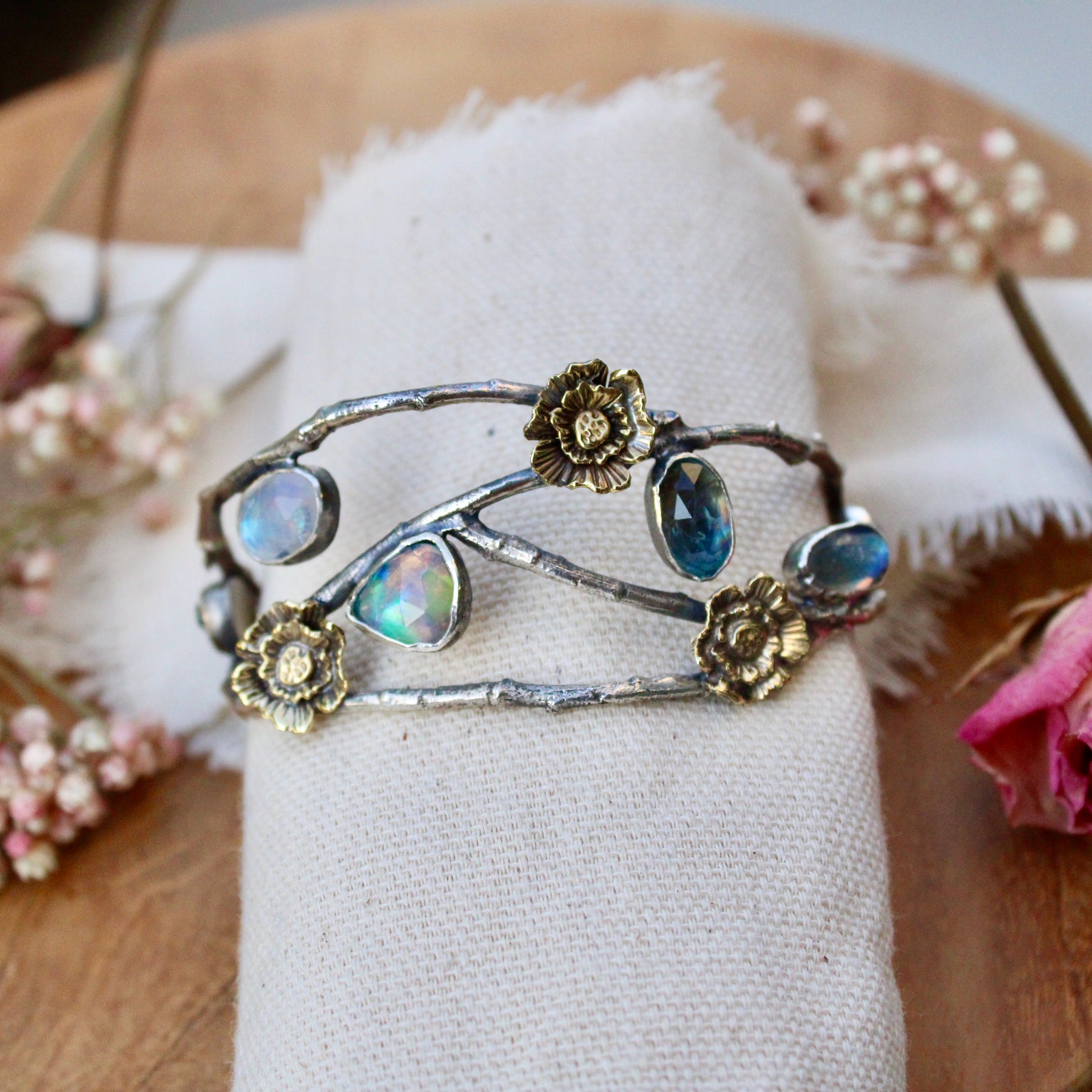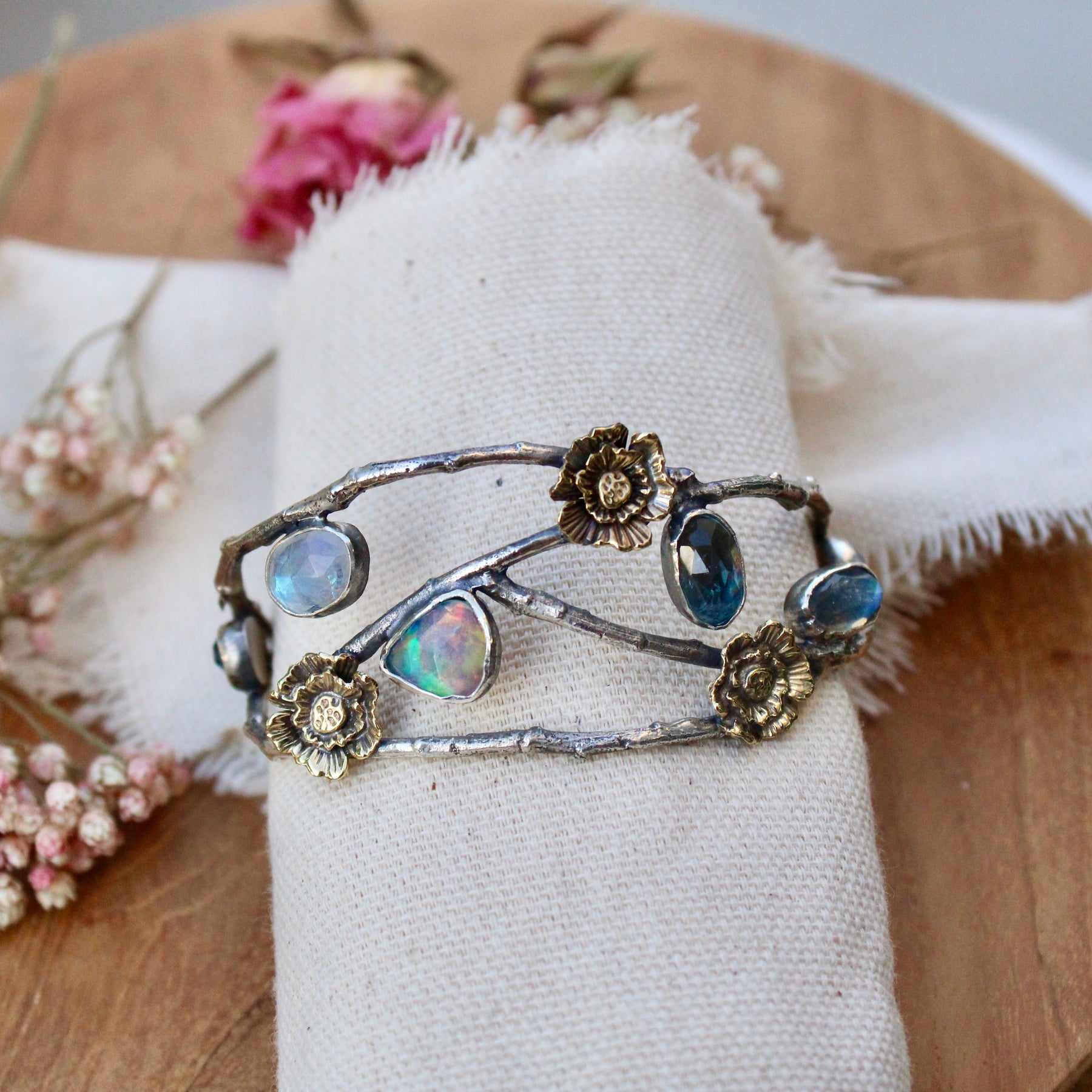 Midsummer Night's Dream Gemstone and Poppy Cuff Bracelet
Made to Order. Typically ships within 1-2 weeks
The Magic Seeker Collection
With all the hectic responsibilities of adult life, it's easy to overlook the many wonders of our world.
We forget to slow down, to observe, to seek—whether it's the simplicity of a brightly blooming flower or the intricacy of a sparkling starry night sky—the beauty that surrounds us every day. But, making time to cherish such wonders that once nourished us in childhood is vital to our spirits and well-being as adults.
The Magic Seeker Collection lets you hold on to the awe-inspiring elements of the natural world.  Each pice in this collection is thoughtfully handcrafted from sterling silver and semi precious gem stones and made to tell a story of wonder.
* THE DETAILS
Meet Tatania, named for the Queen of the Faeries from a MidSummer Night's Dream and one of my favorite pieces I have ever made..
⁠
She is a magical dreamy embrace for your wrist, with hand cast branches in sterling silver, my hand sculpted Poppies cast in golden bronze
Peeking out from the branches are 6 high grade gemstones including the most amazing Wello Opal, two Moonstones, a Labradorite, and two Aquamarines.⁠
⁠
She is a true statement piece and fit for a queen.⁠
Cuff measure just shy of 5 3/4" in length and will fit a small to small/medium wrist best.

Measures just over an inch at the widest part.

Made of sterling silver and fine yellow bronze.  

One of a kind and ready to ship.
If you would like to have your own cuff deigned for you in a different size or with different stones please email us or use the chat with us option on our website.