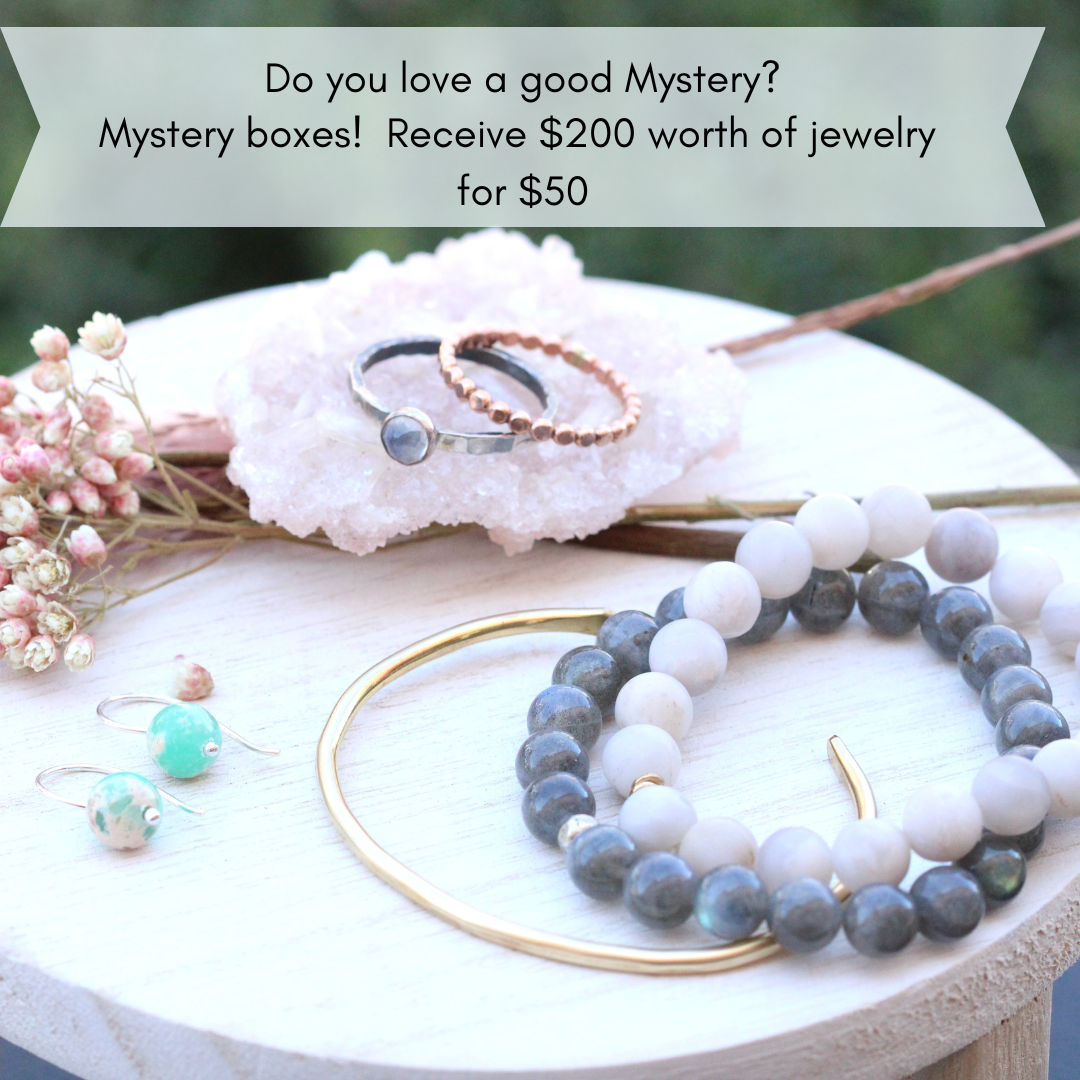 MYSTERY Box. 200 for 50
Made to Order. Typically ships within 1-2 weeks
Who doesn't love a good mystery?!
For our Spring Cleaning event we are filing boxes with $200 worth of jewelry and they are only $50!
The photo is a sample of what might come in a mystery box.
All jewelry is new/never worn and defect free, we just need to make room in our shop for our spring & summer collections so it's time to find these beauties new homes.
Mystery box sales are final sales, and you cannot choose or trade out items, that would ruin the mystery.
Perfect for stocking up on gifts for the upcoming gifting season like Easter, Graduation, and summer birthdays.